The Notorious S.P.I.D.E.Y.: Marvel is revisting the "most notorious Spider-Man story ever told"
Kaare Andrews returns for the sequel to the 2006 miniseries, debuting in 2024
It's official. As if killing off Ms. Marvel — before a surprisingly speedy revival, although Marvel would rather everyone forget about the whole thing — wasn't enough, Marvel has now announced that "The Most Notorious Spider-Man Story Ever Told… isn't over yet." But this one has nothing to do with killing off Kamala Khan, and everything to do with killing off Mary Jane Watson in a particularly unusual manner.
Following a preview in Amazing Spider-Man #31, Marvel has announced that 2024 will see the launch of Spider-Man: Reign 2, a follow-up to Kaare Andrews' four-issue Spider-Man: Reign series from 2006 — a series that took place in an alternate future where Peter Parker was responsible for the death of his wife Mary Jane, because… his sperm was radioactive because of his spider-powers.
No, really, you read that right. Here's the scene that reveals that plot twist. (Yes, that's an aged Peter Parker hugging Mary Jane's corpse.)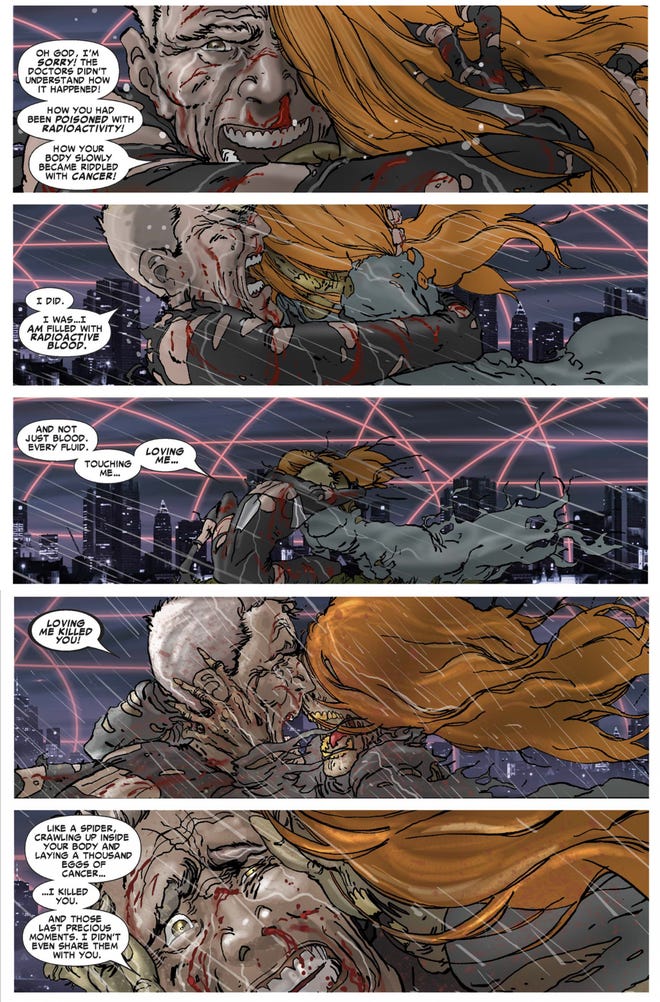 The scene elevated the profile of the miniseries, which was heavily influenced by Frank Miller's seminal Batman: The Dark Knight Returns, with many finding dark humor in the revelation — and, apparently, made it the most notorious Spider-Man story ever, if Marvel is to be believed.
(Really, shouldn't something else hold the title of Most Notorious in this case? What about the death of Gwen Stacy, for example…? Or 2007's 'One More Day,' in which Mary-Jane made a literal deal with the devil — well, Mephisto, so Marvel's devil — to save Aunt May and undo her marriage to Peter? Notorious is in the eye of the beholder, it seems…)
No further information about Spider-Man: Reign 2 has been released as yet, but we should expect more across the coming months. For now, check out the initial teaser image, and then the full artwork, below.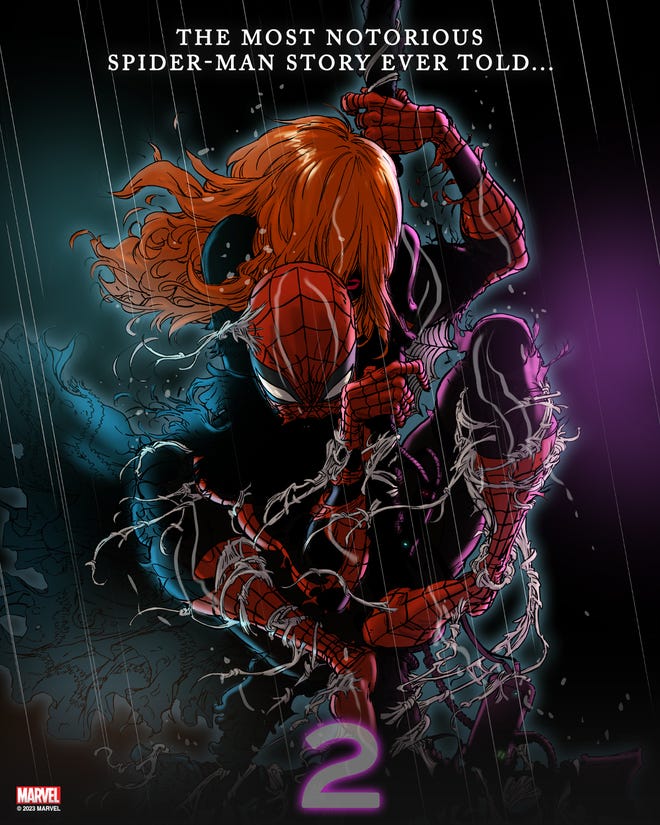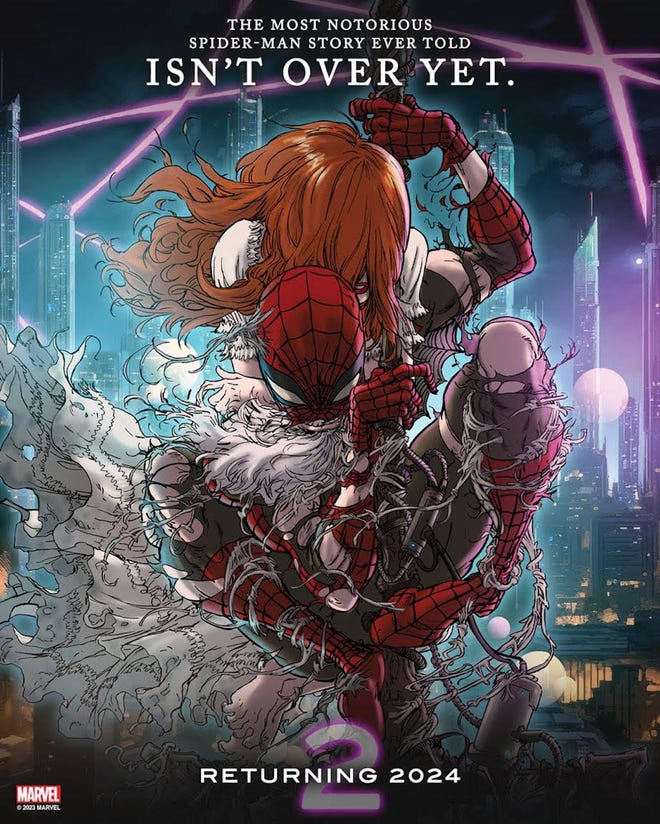 ---
One more time for old time's sake: revisit the death of Ms. Marvel in the last most notorious Spider-Man story ever told.