Marvel's Spider-Man ongoing ends, to make way for an all-new Superior Spider-Man ongoing
Superior Spider-Man is celebrating his 10-year anniversary, and he's sticking around for awhile
Remember earlier this week when Marvel announced a new one-shot celebrating the tenth anniversary of the Superior Spider-Man? Well, scratch that - it's growing from the one-shot to be the beginning of an all-new, ongoing series.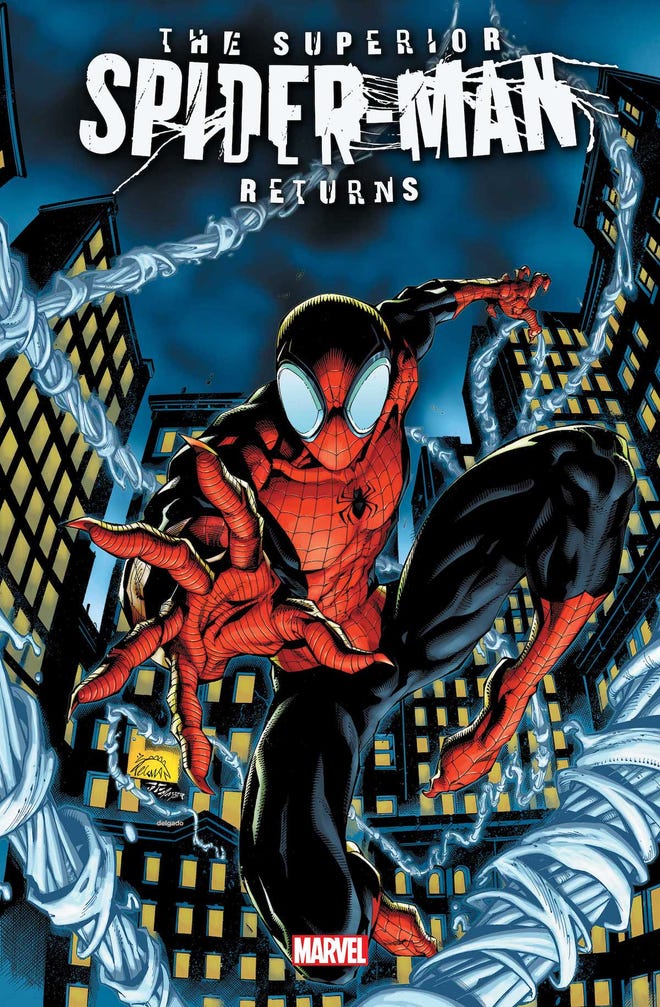 As announced during a closed-door retailer panel at San Diego Comic-Con 2023, a new Superior Spider-Man ongoing series will launch in November - one month after the anniversary one-shot Superior Spider-Man Returns.
The ongoing Superior Spider-Man series will be by the two most popular Spider-Man creators in the modern era: writer Dan Slott and artist Mark Bagley. Here's how Marvel describes it:
"SPIDER-MAN faces a NEW VILLAIN from his SUPERIOR past," reads the advertising copy. "As she fries New York with all the power of a living star, DOC OCK makes a life-changing discovery!"
You may be saying, wait - isn't Slott and Bagley already doing an ongoing Spidey book, the Spider-Man book launched in 2022? Yes, but that title is ending to be replaced by this new Superior Spider-Man book.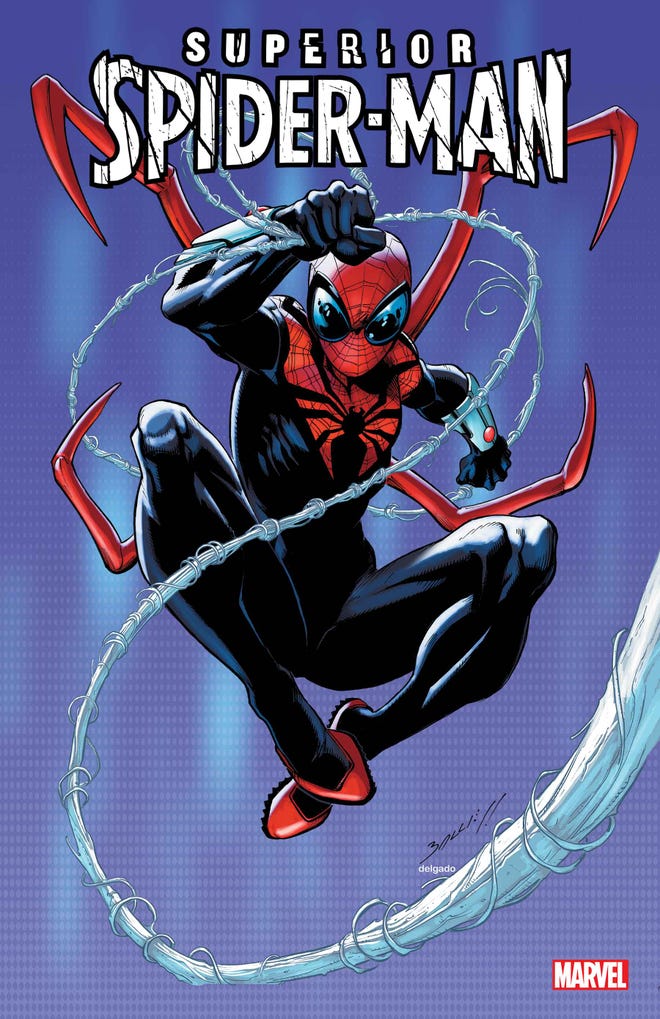 As fans of the classic Spider-run will remember, Superior Spider-Man was what happened when Doctor Octopus took over Spider-Man's body for a sustained period of time, trying to become a hero in the process. But… Peter Parker's been back in control for years, and Doc Ock has returned to his traditional villainous ways. So how is the Superior Spider-Man going to come back? Don't ask Slott just yet, it turns out.
So, first on October 11 you'll get the Superior Spider-Man Returns one-shot by Slott, Bagley, along with Ryan Stegman, Giuseppe Camuncoli, and Humberto Ramos. Then in November, the ongoing Superior Spider-Man book begins with #1.
---
Want to read some great Spider-Man stories? We've got a guide to some of the best right here.