Stan Lee posthumously returns to Marvel, as Marvel signs 20-year deal for likeness rights
Marvel signs deal to license name and likeness of Stan Lee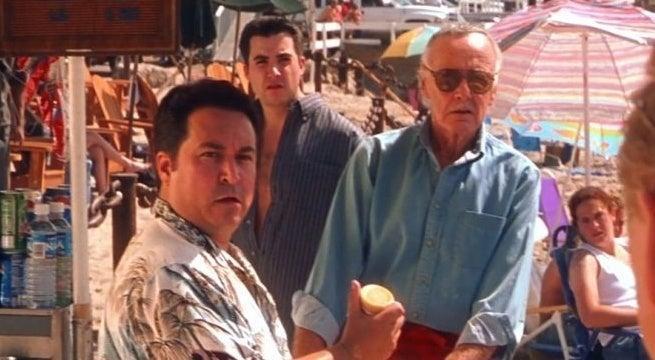 Marvel has inked a 20-year deal with Stan Lee Universe (a venture between POW! Entertainment and Genius Brands International) to license the name and likeness of comic book legend Stan Lee for use in film, television, theme parks, and in-park merchandise, according to the Hollywood Reporter. While it has not been reported that the overall deal is exclusive, the rights to use Lee's name, likeness, and signature in theme parks, on cruises, and on in-park merchandise are exclusive.
Stan Lee, who passed away in 2018, co-created some of Marvel's most enduring characters including the Fantastic Four, Iron Man, and Thor (with Jack Kirby) as well as Spider-Man (with Steve Ditko) and served as a major creative force at Marvel Comics for decades.
In more recent pop culture, he's probably best known for his many film cameos sprinkled throughout Marvel movies over the past few decades, starting with Fox's X-Men and going on through every movie in the Marvel Cinematic Universe until his final film appearances in Captain Marvel and Avengers: Endgame in 2019.
This announcement adds to the conversation around the use of CGI representations of deceased popular figures. In 2019, plans were announced to use a computer-generated likeness of James Dean in a film, and the use of CGI-likenesses of Peter Cushing (who was deceased at the time of production) and Carrie Fisher in Rogue One: A Star Wars Story (2016) have led many to wonder about the appropriateness of incorporating the image of deceased celebrities into new stories and situations that they themselves did not approve.
Also complicating this story are the multiple allegations towards the end of Lee's life around elder abuse and close business advisors taking advantage of him in his later years. It is also worth nothing that Stan Lee's heir, JC Lee, was recently involved in a court battle with POW! Entertainment over the owenership of Stan Lee's likeness rights.