Star Trek cosplay: How to boldly go to the next strange new world... of costume design
Want to create your own red shirt? Or perhaps Captain Kirk? Then check out this guide!
Earlier this month was Star Trek: Mission Chicago, a three day fandom convention solely covering the Star Trek universe. Fandom cons are the perfect way to get together with other fans of the same series and there tends to be a different vibe when you get that many people together who love the same thing. With all the panels, booths and experiences centered around something you enjoy all in one place, it's like a Disneyland for geeks.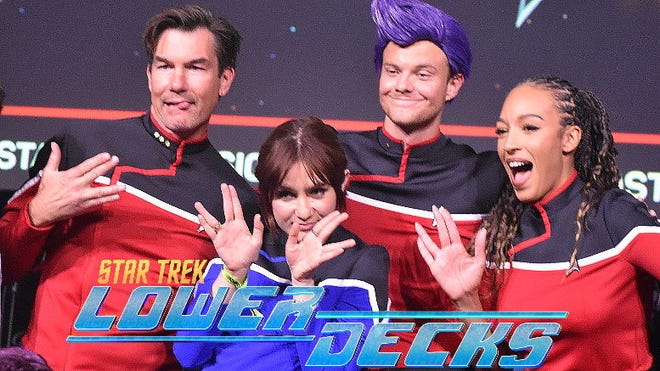 On top of that, the percentage of cosplayers is often higher than general comic cons and many cosplayers take their best theme appropriate costumes to really wow their fellow fans. Even the cast of Star Trek: Lower Decks cosplayed during their panel! Here are some ways you can join in on the fun.
Luckily for cosplayers, the popularity of the Star Trek universe has led to numerous resources for both premade costumes and putting together your own from scratch. Let's start with resources for purchasing your cosplay, ready to go. To make it really easy, the official Star Trek shop online, has many uniforms to buy from the original series to the newer Star Trek: Discovery.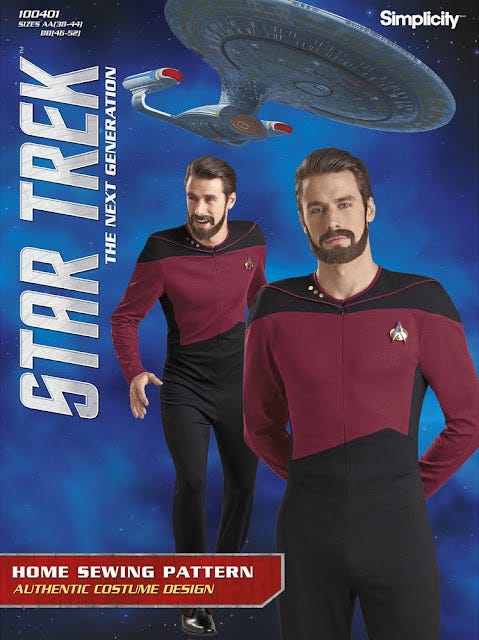 For the older movies or more obscure costumes, there are some websites or commissioners (primarily on Etsy) to choose from. You can also look for commissioners within the cosplay community through word of mouth or FB commission or Buy/Sell/Trade groups. Just be sure to always check reviews/references and any photos of a commissioner's previous work.
Much like costumes, the popularity of the series has made it easier to get either low cost props or high quality, and high price, replicas. Lower cost toy phasers or communicators by companies like Playmates can be purchased on resales sites like Ebay for around $30, while more accurate and detailed prop replicas can be found on the Star Trek Shop website or through many 3D print sellers.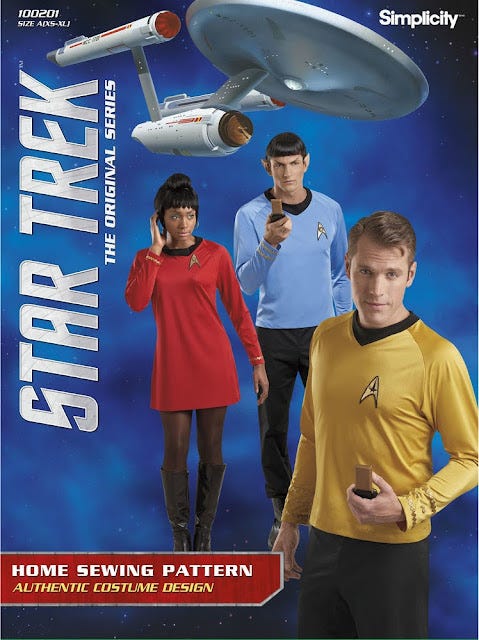 Now, if you want to make your own uniform from scratch, you're also in luck with the abundance of resources for cosplay creators. First, there are so many fan created websites that extensively detail all uniforms and accessories, which is uncommon for many cosplays. This means there's no second guessing on what the back of a costume may look like or having to pour through hours of research to find one photo of a tiny costume detail.
Second, sewing patterns are incredibly easy to find, especially with companies like Simplicity releasing their own licensed patterns from TOS and TNG. Though out of production, you can find these patterns on resales sites: Simplicity 100001, 100301, 100401, 100201 and 100101. Bad Wolf Costumes on Etsy also sells a number of professional quality sewing patterns for DSN, Voyager and more.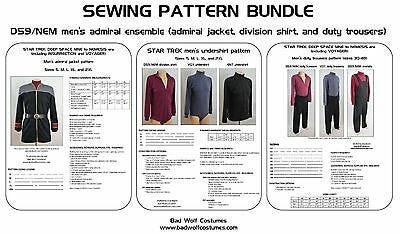 For fabrics, the earlier uniforms were created with spandex, while later series began using suit-quality wool gabardine, which can be expensive. Look for cheaper suiting material as an alternative. For some of the newer series, specialty fabrics are often used. While you may be able to find some fan-created fabric patterns on Spoonflower, some fabrics may have to be custom made or look for similar available fabrics.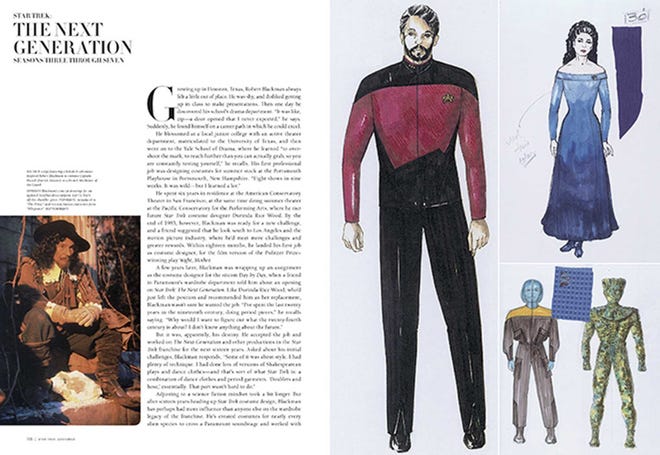 Finally, for props, this might be a good chance for you to try your hand at 3D printing. While it can be a daunting initial investment, if you know you will want to make props in the future, or sell props to fund your machine, it can be an invaluable tool for cosplay making. Especially when 3D print files for Star Trek accessories are readily available and easy to use for beginners.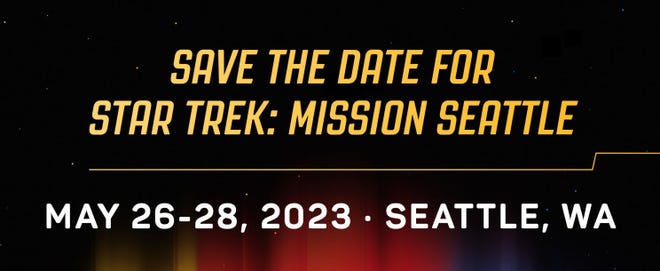 The next Star Trek: Mission will be May 26-28th, 2023 in Seattle, WA so you have a little over a year to get ready to beam up.