Star Trek: Discovery to end with 2024's fifth season, leaving a healthy reboot franchise behind
The end of the voyage is in sight for Michael Burnham and crew
It's the end of trip to a final frontier. Star Trek: Discovery, the Paramount+ series that relaunched the Star Trek franchise back in 2017, will end with its upcoming fifth season, set to debut early next year.
In a statement addressing the show's conclusion, producers and co-showrunners Alex Kurtzman and Michelle Paradise said:
"As lifelong fans of Star Trek, it has been an immense honor and privilege to help bring Star Trek: Discovery to the world.
The Trek universe means so much to so many — including us — and we couldn't be prouder of everything Discovery has contributed to its legacy, particularly with representation. If just one person sees themselves, or the possibilities for their future, in a new way because of Discovery, then we think we'd have made Gene Roddenberry very proud.
Of course, there would be no Discovery without Sonequa Martin-Green and the extraordinary team of artists, both in front of and behind the camera, who have brought this show to life. Their passion and determination to make every episode special has been deeply inspiring; so too has their love and support for one another and their genuine love for Star Trek. Discovery has truly become a family over the years — and we couldn't be more grateful to be part of it.
To the fans around the world, thank you for joining us on this incredible journey. Your love for these characters and your excitement for every episode, every season, has meant the world to us. We can't wait for you to see what we've been working on for this final season; we appreciate your patience in the meantime and trust us when we say it'll be worth the wait. We love you all! LLAP."
(For the uninitiated, "LLAP" stands for "Live Long And Prosper," the traditional Vulcan salutation used on the show since the show's original 1960s incarnation.)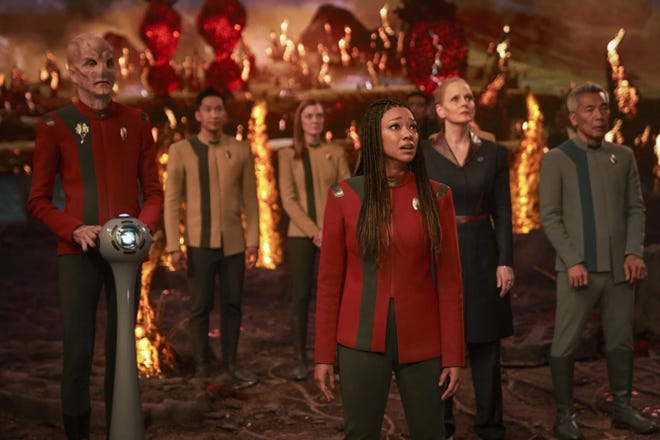 Martin-Green added her own statement, writing:
"I can hardly believe that this mind-blowing journey with Discovery is ending. I'm astoundingly blessed by God to have played Captain Michael Burnham and to have taken part in a legacy alongside an extraordinary cast, phenomenal crew and remarkable writing team.
To our most supportive partners at CBS Studios and Paramount+, who insisted on making television history, I'm deeply grateful. I'm also deeply grateful for the creative collaboration with our showrunners Michelle Paradise and Alex Kurtzman, as well as Olatunde Osunsanmi and the incomparable team of executive producers. I will never forget how it felt to stand together as a show family, cradling the heirloom of Trek with all those from the franchise at large and with the fans.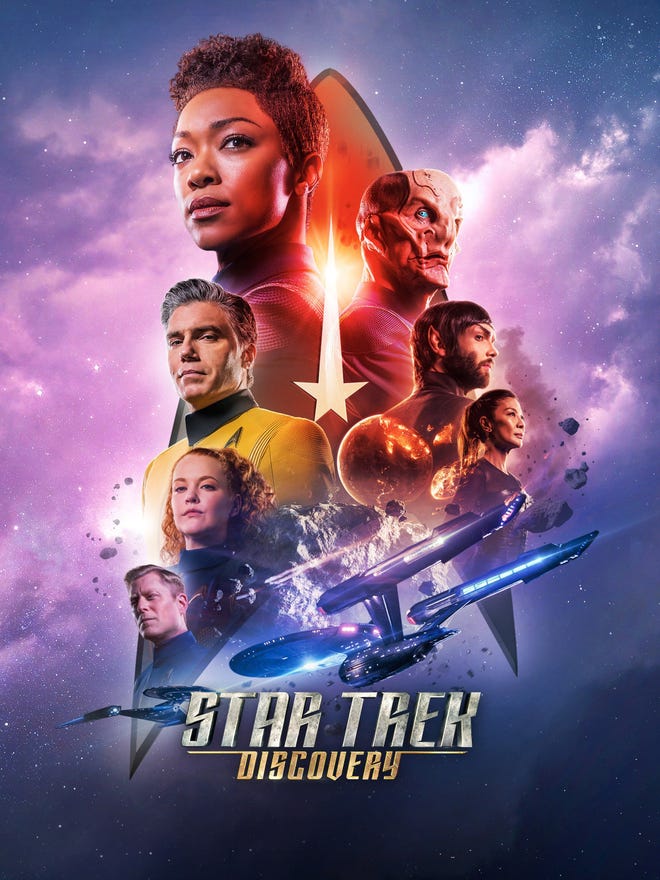 The fans welcomed us into their hearts as we launched a new iteration of Trek and an entire entertainment platform, and we'll never forget it…65 episodes later, here's to the entire company of Star Trek: Discovery, to the show and its fifth and final season, to its beloved fans and to all those who envision a better future. Let's fly…."
Star Trek: Discovery launched in 2017, initially a retconned prequel to the original series — including the introduction of Martin-Green's Michael Burnham, a previously unseen adopted sibling of the original show's Spock — before, with the launch of the show's third season in 2020, jumping to the far future of the Star Trek's timeline. The show's debut marked the return of Star Trek as a television franchise for the first time since the 2005 cancellation of Star Trek: Enterprise; it was so successful that the show currently anchors a reborn franchise of five series.
Even before news of Discovery's end, the franchise was set to evolve: the third season of Star Trek: Picard — which launched in 2020 as the second series in this new era of televised Trek — ahas already been announced as its last, leaving Star Trek: Strange New Worlds as the de facto flagship of the line moving forward. That series, which is both a prequel to the original Star Trek and a spin-off of Discovery — the show's main trio of characters, Anson Mount's Captain Pike, Rebecca Romijn's Number One, and Ethan Peck's Spock, all debuted in their roles in the second season of Discovery — launched to both critical acclaim and high viewing numbers in 2022. (The franchise's two animated shows, Star Trek: Lower Decks and Star Trek: Prodigy are both set to continue, also.)
What the future of Star Trek looks like in the post-Discovery era is an open question. The franchise has proven particularly important to Paramount+ as the streaming service has established itself, bringing an influx of customers and providing a constant stream of content across the past five years. Kurtzman, who has an overall deal with CBS Studios, has teased the possibility of a Starfleet Academy series at some point in the future, while promotion for Picard's third season has seen a number of the Next Generation cast suggesting that they'd be willing to return for a new show should one present itself. Additionally, the franchise is set to return to the big screen at some undisclosed point in the future.
Despite the end of Discovery, it's clear that Star Trek is going to continue to seek out new life in the future, going boldly — or, at least, quasi-boldly — into tomorrow in whatever form necessary. Star Trek: Discovery season 5 is set to debut on Paramount+ in 2024.
---
Those keeping up with the third season of Picard might want to check out this refresher on just who the Changelings are before the next episode.