For those flying to Star Wars Celebration in London, be warned: Heathrow security workers are heading towards a strike during that period
Flights in and out of Terminal 5 might be affected, during the time period Star Wars Celebration is happening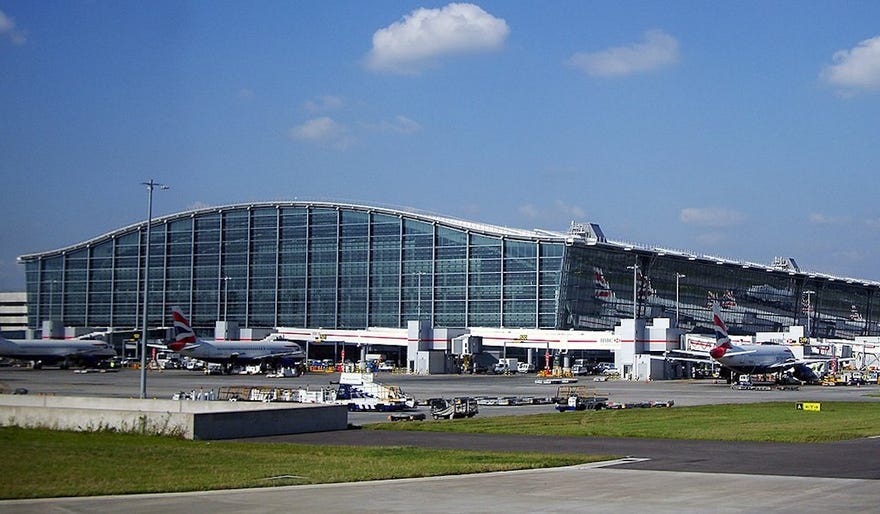 Fans traveling to the United Kingdom for Star Wars Celebration 2023 should prepare for potential travel complications, with the announcement this weekend that security guards at Heathrow Airport will go on strike for 10 days at the end of March and the beginning of April as the result of an ongoing dispute over pay.
The decision to strike was announced by the Unite union on Saturday, with more than 1,400 of the union's members expected to strike across the 10-day period, which runs from March 31 through April 9. This takes it through the Easter Holiday, intentionally; April 9 is Easter Sunday. Star Wars Celebration runs April 7 through 10 at the ExCel in London, with the majority of international flights likely passing through Heathrow for fans attending the show.
The strike will only impact Heathrow's Terminal 5, the largest and busiest of the terminals at the airport, and the primary hub for British Airways.
Unite's general secretary Sharon Graham has gone on record saying that the airport offers "poverty wages" to its workers, adding, "It is the airport's workers who are fundamental to its success and they deserve a fair pay increase. Our members are simply unable to make ends meet due to the low wages paid by Heathrow. They are being forced to take strike action due to need, not greed."
How much impact the strike will actually have on traffic at the terminal is an open question. A spokesperson for the airport has issued a statement saying, "Passengers can be reassured that we have contingency plans which will keep the airport open and operational despite unnecessary threats of strike action by Unite."
Negotiations between Unite and Heathrow executives continue, leaving the door open to the strike being averted by a last-minute agreement.
---
What are we up to at Star Wars Celebration this year? We're glad you asked.