10 Star Wars cosplays we want to see at Star Wars Celebration 2023 in London
Here are our top 10 Star Wars cosplays we want to see at this year's Star Wars Celebration!
Star Wars Celebration is coming up this weekend and we cannot be more excited! This year's convention will take place from April 7 through 10 at the ExCel Centre in London, ENgland.
The convention is sure to be filled with loads of surprises - between the current Mandalorian third season to the upcoming new shows Ahsoka and Skeleton Crew, along with teases of more shows and even some movies on the horizon.
The convention will also have plenty of cosplayers dressed up in their best Star Wars cosplays. From Jedi to Sith and everything in between, it'll be every fan's dream come true. Here are our top 10 cosplays we hope to see at Star Wars Celebration this year!
10. Stormtroopers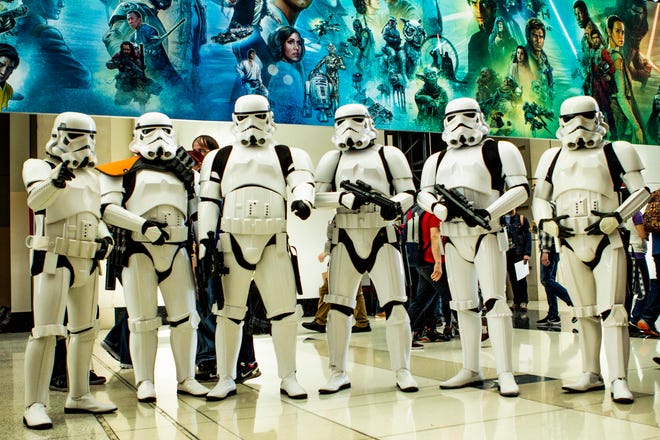 You can't go wrong with a good Stormtrooper suit. Nothing shows the might of the Galactic Empire than watching a battalion of Stormtroopers walk down the convention hall.
9. Bad Batch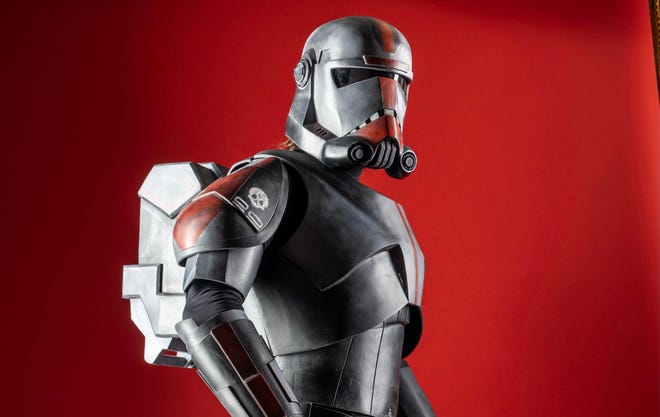 The Bad Batch first appeared in The Clone Wars animated series, followed by their own series The Bad Batch that is currently ongoing. We hope to see a full group of the Bad Batch, complete with an Omega, trying to find their way through the convention as they hide from the newly-formed Empire.
8. Luke Skywalker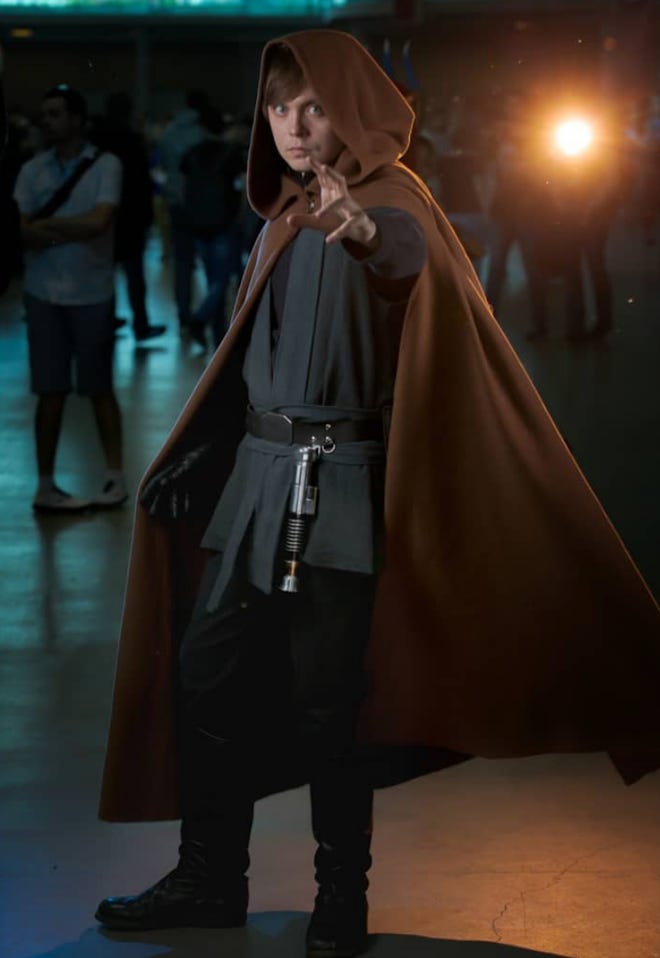 The hero of the galaxy, Luke Skywalker, is sure to make an appearance on the show floor. Whether it be his younger self from the original trilogy or his wiser look in the sequels, we can only hope Luke will come to Star Wars Celebration to bring balance to the Force.
7. The Mandalorian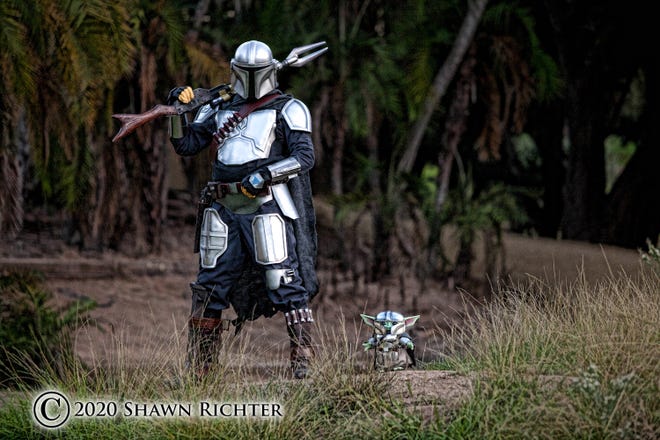 With the third season of The Mandalorian underway now and it as a whole being the anchor for the franchise as a whole, we have a feeling that there will be quite a few Mandalorian cosplayers at the convention. If we see a Mandalorian cosplayer walking around with Grogu, then we may possibly cry. Bonus points if Grogu is an animatronic.
6. Padme Amidala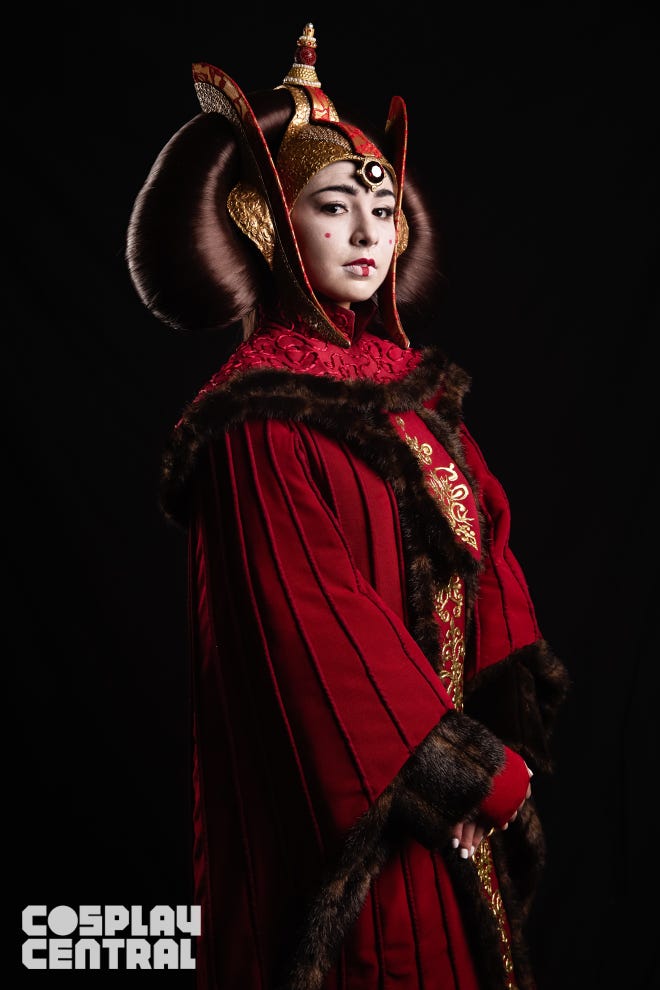 As the Queen and then Senator of Naboo, Padme is certainly one of the most charismatic characters in the prequel series. She also has quite a wardrobe throughout the prequels, so we wouldn't be surprised if we see some cosplayers putting their skills to the test to make her extravagant gowns.
5. Jedi Order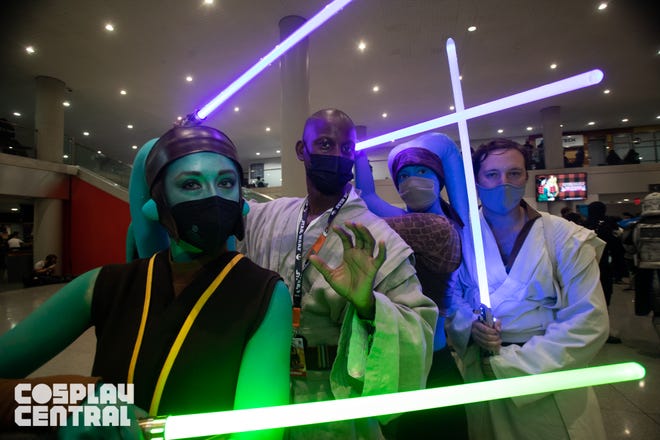 If you don't know which Jedi you want to be, why not put together your very own Jedi cosplay and become part of the Jedi Order? We are sure there will be plenty of Jedi, as well as some who have gone to the Dark Side to become the Sith. Who knows, we may even see some Inquisitors and the Jedi to oppose them!
4. Mace Windu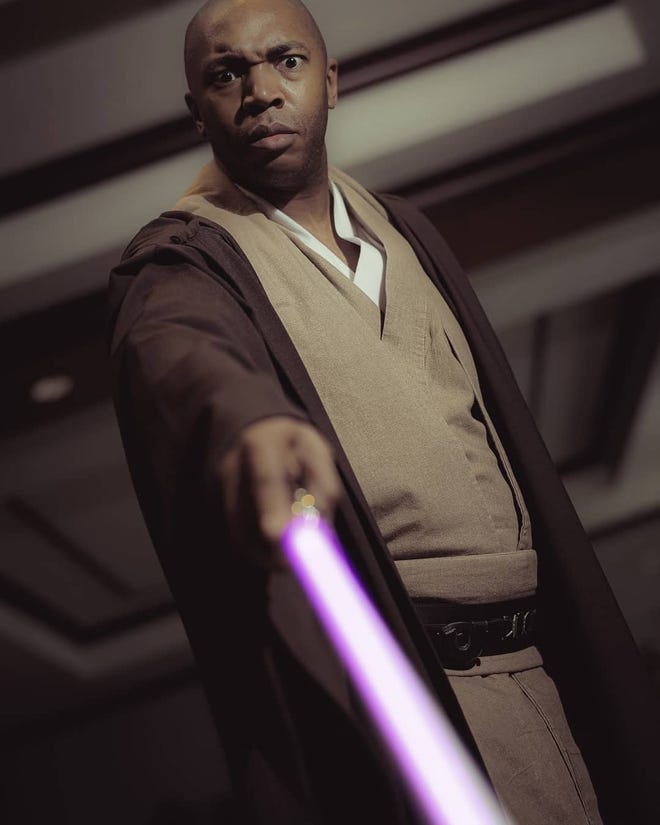 Okay hear us out: Mace Windu is definitely a fan favorite and we think he needs to come back in some way to the Star Wars Universe. After his 'death' in Revenge of the Sith and Samuel L. Jackson having expressed his desire to return as Mace Windu, we think his character will become more popular than ever to cosplay on the show floor.
3. Ahsoka Tano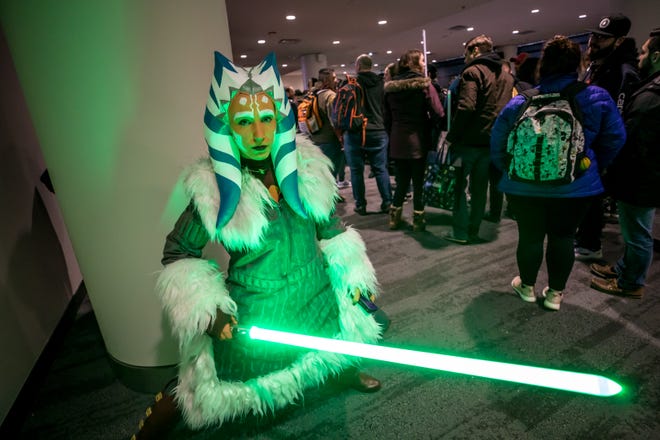 One of the true heroes of the Clone Wars and now a beloved fan-favorite, cosplayers are certain to show up at the convention as Ahsoka Tano. Considering Ahsoka now has her own show coming out on Disney+ in the future, we are sure to see cosplays of her various appearances from the Star Wars universe.
2. Darth Vader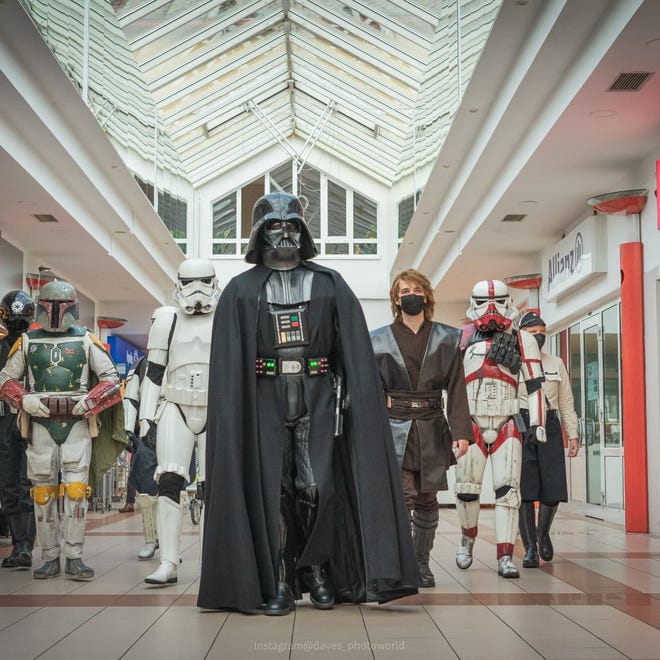 We feel a disturbance in the Force that there will be plenty of Darth Vader cosplays at this year's Celebration. Whether they will be in his full black suit or cosplaying his younger Anakin Skywalker self, we know the Dark Lord of the Sith will be roaming around with his stormtroopers at the convention.
1. Obi-Wan Kenobi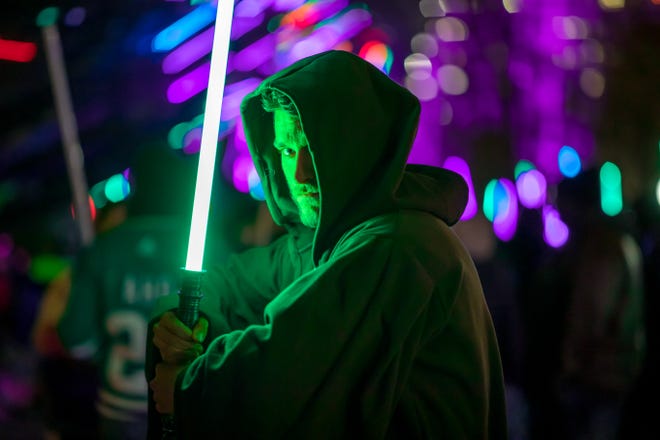 Hello there! With the recent Obi-Wan Kenobi series fresh in our mind, it's only natural that we will be seeing plenty of Obi-Wan cosplayers at Star Wars Celebration. There are plenty of different looks cosplayers can dress up as for Obi-Wan as well, so we are more than excited to see cosplayers having lightsaber battles as him. Bonus points if any Obi-Wan cosplayers get photo ops with Ewan McGregor!
---
Follow along to Star Wars Celebration from home with Popverse's Star Wars Celebration 2023 coverage.