A Droid Story: Everything we know about the upcoming Star Wars animated film
Lucasfilm has a new animated film coming about a hero guided by R2-D2 and C-3PO. Here's the deets: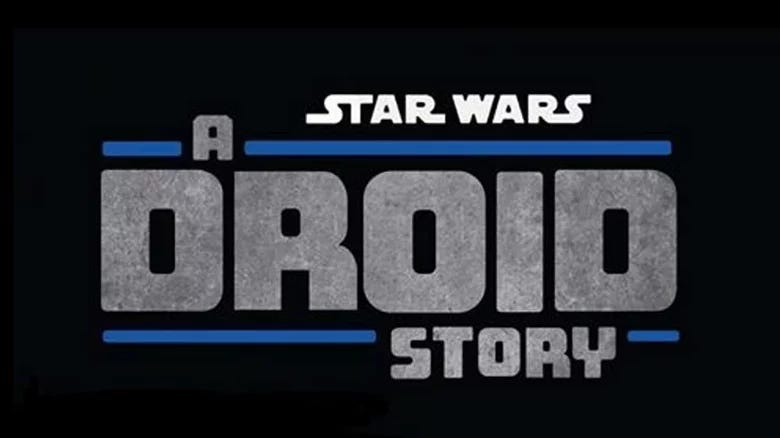 From the very beginning of the Star Wars saga, one of the most interesting and endearing elements of the franchise has been the droids. They're programmed, sure, yet they clearly have personalities, personal desires, and independent wills.
But the short-lived 1985 TV series Droids, in which we follow C-3PO and R2-D2 from Revenge of the Sith to A New Hope—is the only Star Wars project ever to place droids at the center of the story.
Until now, anyway: in late 2020, Lucasfilm announced a new animated film, A Droid Story, which would focus on a "new hero" mentored by Artoo and Threepio.
Here's what we know so far.
What is A Droid Story about?
As of now, all we know is that A Droid Story will focus on some new hero that is sent on a secret mission by the Star Wars O.G. droids Artoo and Threepio. Lucasfilm president Kathleen Kennedy described the movie as an "epic journey."
Given that the story is called "A Droid Story," could this new hero be a droid? Or perhaps they are a person guided by Artoo on Threepio journey through the behind-the-scenes worlds of droids? We don't know anything for sure yet.
We do know Lucasfilm was particularly interested in the project for the opportunity to continue to explore the "intersection of animation and visual effects," and was working with Industrial Light & Magic on the project. What exactly any of that means is anyone's guess, but it sure sounds like we should expect the film to be something pretty special visually.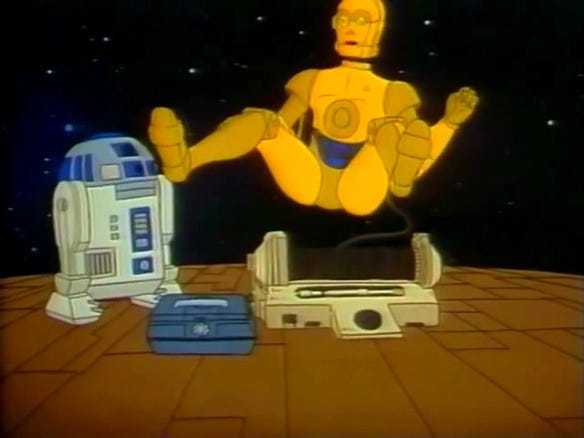 Threepio's so excited he keeps falling down.
What time period does A Droid Story take place in?
As of now we don't know. Given the fact that Artoo and Threepio are present throughout the nine-part Star Wars saga and beyond, the show really could take place at any time after Attack of the Clones. We last saw them at the end of Rise of Skywalker, but the film could also take place post-Return of the Jedi alongside the live action shows, or in some other time period entirely.
Who is in the cast of A Droid Story?
At this point all we know is that Threepio and Artoo are in the show along with an unknown new character (who may or may not be another droid). Anthony Daniels is slated to voice Threepio, and Ben Burtt, who first created Artoo's speech beeps and whistle, will continue to do so.
Intriguingly, over a year ago Anthony Daniels posted this picture of himself doing motion capture.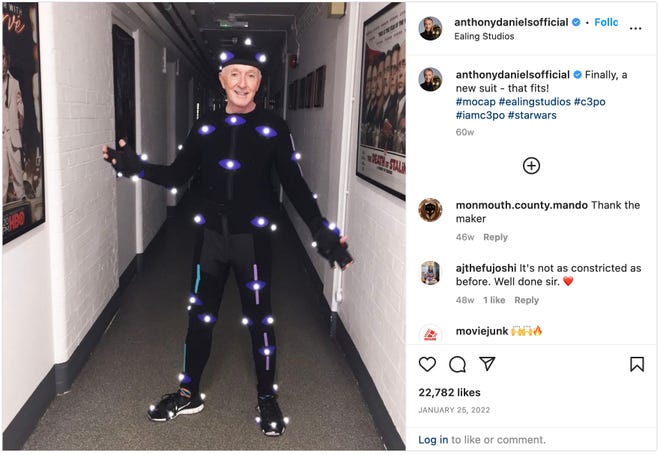 The project involved was not revealed, but Daniels used plenty of Star Wars hashtags, and some think this might have been work for A Droid Story. If so, it would suggest the film is going to be pretty different than the rest of the Star Wars animated universe.
What's the run time on the film?
Lucasfilm has not yet revealed how long A Droid Story will be. The company's history with animated films doesn't offer a lot of clarity either. The recent Lego Star Wars films have run the length of TV episodes, but the 2008 Clone Wars film which began that series was a full-length film of 98 minutes.
Given that they're advertising this as an "epic journey," a longer length seems like it might make more sense. But so far we just don't know.
What is the A Droid Story release date?
IMDB has it listed as airing June 13, 2025, but so far that date appears nowhere else.
Is there A Droid Story trailer yet? Or footage?
Not yet, but again, let's see what Star Wars Celebration Europe gives us.
Where can I watch A Droid Story?
As far as we know, A Droid Story will only be available on Disney+. But stay tuned!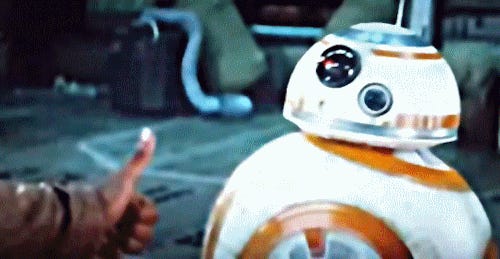 ---
Star Wars timeline: From long, long ago to the latest developments in a galaxy far, far away