Bringing the fact to an imagined world: Upcoming Star Wars non-fiction books
Amy Ratcliffe, Ashley Eckstein, Cole Horton, Kristin Baver, Chris Kempshall, Kelly Knox, Amy Richau, Clayton Sandell, Jason Fry, and Phil Szostak talk about upcoming non-fiction Star Wars books
Star Wars is an expansive universe where even background characters and locations mentioned in passing can draw a lot of interest. That's where the non-fiction, novelty, and behind-the-scenes books can come in. They can help expand the world by filling in the details of anything you would be curious about. At the Lucasfilm Publishing panel at Star Wars Celebration 2022, a new slate of titles was announced covering various topics.
In attendance was writer/moderator Amy Ratcliffe along with her colleagues Cole Horton, Kristin Baver, Chris Kempshall, Kelly Knox, Amy Richau, Clayton Sandell, Jason Fry, and Phil Szostak. Also joining in was voice actor and founder of Her Universe, Ashley Eckstein.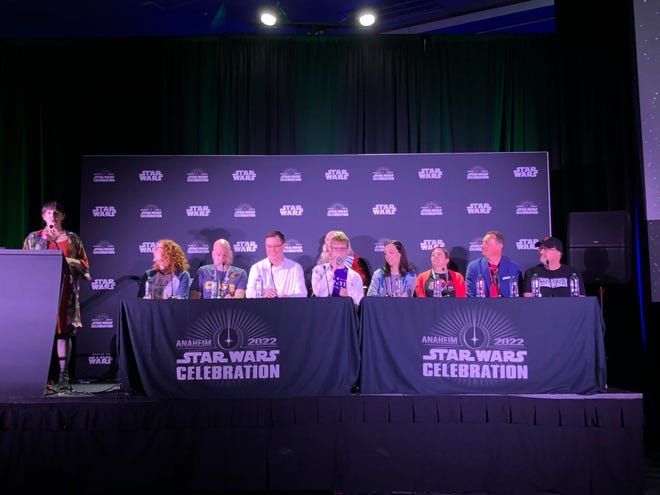 Eckstein's upcoming lifestyle book, Star Wars Everyday (Insight Editions), was the first introduced. It includes a year's worth of themed activities to do at home including fun recipes and cute crafts developed by Knox. Make your own 'Droid Best Friend' or drink 'Yoda Punch' were shown. Eckstein also teased a very holiday themed drink to make in December, 'A Sith-mas Sip,' which is red milk based.
Speaking of Knox, she has Be More Obi-Wan (DK) coming out in July. It's a humor book relating words of wisdom and wit that only the Jedi master could deliver.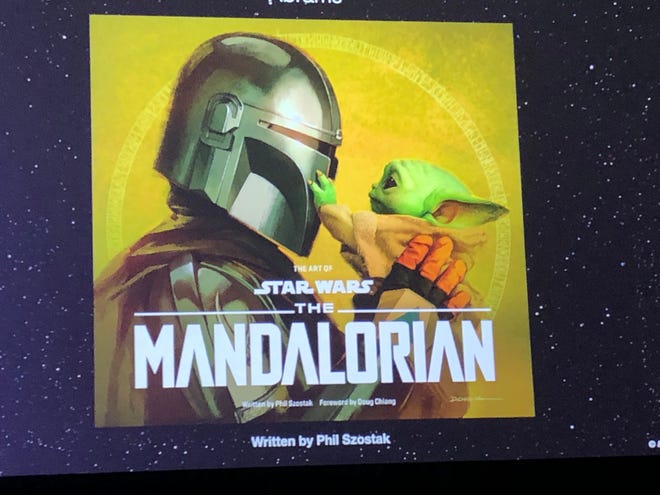 Since this is the first in-person Star Wars Celebration in a while, the panel also featured books that have been released in the past two years. Szostak's The Art of The Mandalorian (Season 2) is currently available. This is a particularly fun season to revisit because of the introduction of characters such as Boba Fett and Ahsoka Tano. In a little bit of other news, Szostak has recently switched from the Art Group to the Story Group and Lucasfilm.
Battles that Changed the Galaxy (DK) is another book that fans can get their hands on now. It dives deeper into the clashes seen in the films and television shows with a historical approach. This was a group project with Horton, Fry, Ratcliffe, and Kempshall contributing to the work. Kempshall almost missed his opportunity to help write a Star Wars book. When DK initially reached out to gauge his interest, the email went straight to his spam. He joked that he accidentally hit the 'destroy hopes and dreams' button in his email account.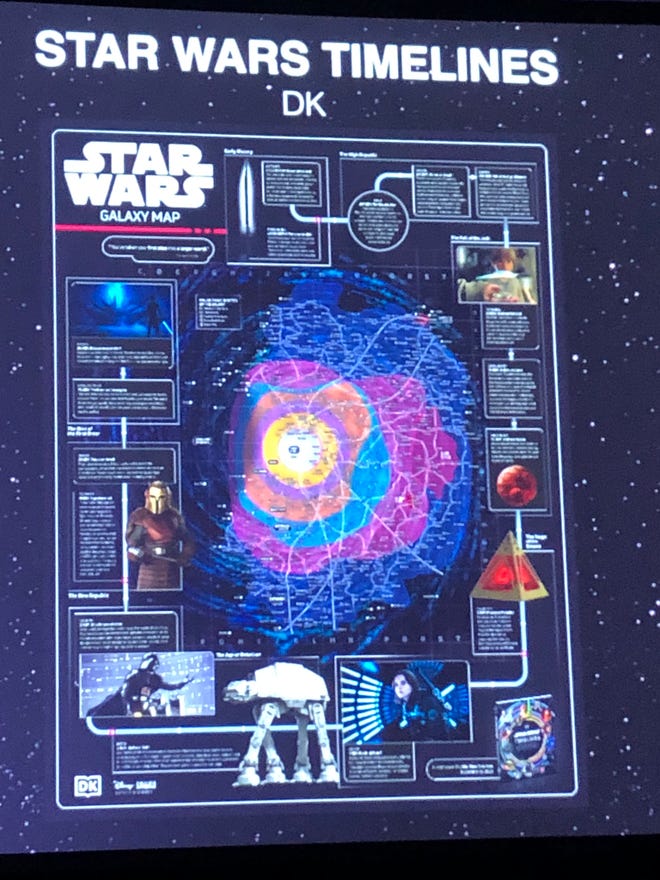 Another huge endeavor is Star Wars Timelines (DK), which required five writers. Baver, Fry, Richau, Horton, and Sandall combed through the threads from all canonical Star Wars media to weave them together in one place. It includes film, television, literature, comics, video games, and more. Sections are divided by era such as the High Republic, but also include important aspects from the Skywalker Saber to the formation of the Rebel Alliance.
Star Wars 100 Objects is Baver's attempt to go through the chronological history of the galaxy through 100 items. She approached the project as if she were curating a museum exhibit. Entries included the iconic mask of Darth Vader to more lesser-known artifacts such as the Wookiee clarion.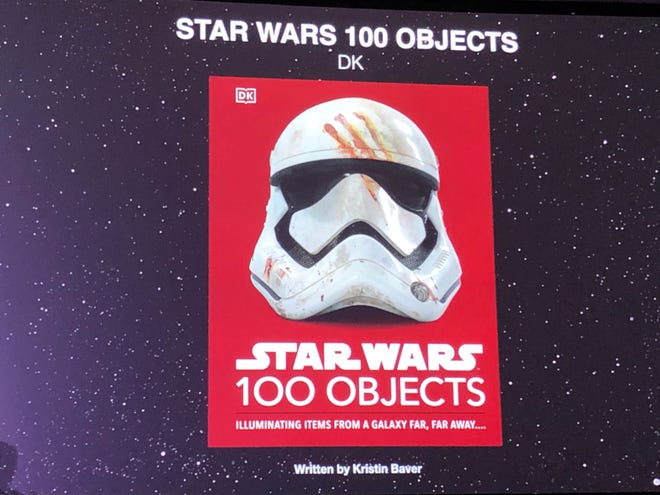 There was only a limited amount of time so Ratcliffe wanted to mention other future and current books. As a nice treat, Colton shared he would be writing a new In-universe guide to the High Republic. It will include everything that has occurred in the time period so far as well as parts that have yet to be revealed including accompanying new art.