Disney+'s new Star Wars show The Acolyte to draw from Expanded Universe 'Legends' material
Set years before the Skywalker Saga, The Acolyte will address how things got so bad politically by the time of the prequels.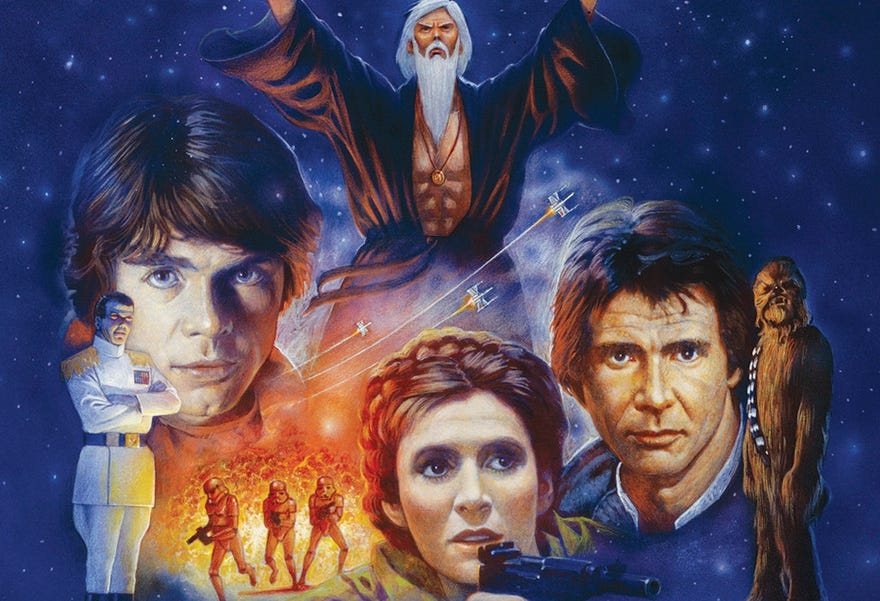 The forthcoming Disney+ Star War series The Acolyte will delve into the High Republic Era of Star Wars and draw "extensively" from the Star Wars Expanded Universe (or the E.U.), via Vanity Fair.
"What's wonderful about Leslye [Headland, Acolyte showrunner] is she knows it all," says Lucasfilm President Kathleen Kennedy. "I mean, she's read a gazillion books inside the E.U. There are little bits and pieces that she's drawing from that no one has explored yet in the onscreen storytelling."
While no release date (or casting) has been announced or confirmed, Headland (Russian Doll, Single Drunk Female) has revealed a little more information about when the show will be set and what themes it will wrestle with.
According to Headland, The Acolyte will take place 100 years before The Phantom Menace during the gilded age also known as the High Republic Era. Because the events of The Acolyte take place before the Star Wars movies we all know and love, the setting and technology will be sleeker and look more modern, as opposed to the rundown, dilapidated style of the original trilogy. As Headland points out, "That's what's kind of weird about Star Wars. The further you go back, the better things are."
In the times of the High Republic, things are certainly going well, at least visibly. The High Republic is meant to be a symbol of a brighter past, but Headland wants to dive in deeper and question what a "Golden Age" actually is and what we overlook when we consider them. As Headland notes, "You can't just end up with George's Phantom Menace situation if everything is going well."
---
To catch up on all of the Star Wars stories explored on the big and little screen, check out Popverse's guide on how to watch Star Wars in chronological order.