Starfire joins DC's YA Teen Titans line in 2024
The fifth volume in Kami Garcia and Gabriel Picolo's graphic novel series has been announced
It started with Raven and Beast Boy, but the YA graphic novel line based on DC's Teen Titans by Kami Garcia and Gabriel Picolo continues to grow — with Garcia revealing the title of the next book on social media. It's been a long time coming, but next year, get ready to meet Teen Titans: Starfire.
Garcia's Instagram post followed a tease from last week, in which the author revealed that a fifth book was on the way. The official reveal of the next volume comes at the end of the fourth, Teen Titans: Robin, which hits shelves tomorrow.
"It's so hard to not tell people because they're been waiting for Starfire for so long," Garcia told Popverse during an interview that will appear in full on the site tomorrow. "The one thing I'll tease about Starfire that's really fun is it feels more like an origin story in the beginning because she doesn't know [the rest of the Titans]. She's not with them. And so, you get this kind of origin of, like all the books, how the character's powers are kind of surfacing. And then at the same time, there's kind of this other story on the side, which is exactly where [Teen Titans: Robin] leaves off."
Garcia's Instagram post didn't just unveil the name of the next book in the series, but the cover for the book by Gabriel Picolo. Popverse can share the same thing below: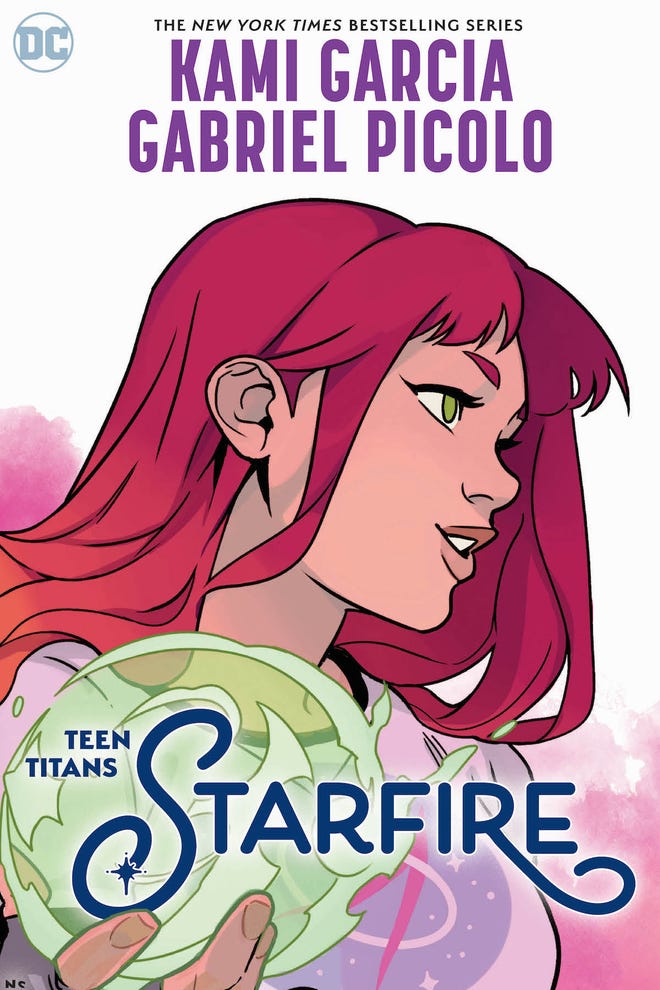 Teen Titans: Starfire is going to be released in July 2024. Teen Titans: Robin will be in stores March 7; look for a full interview on Popverse tomorrow, where she discusses the book, the version of the Titans she's created alongside Picolo, and much more.
---
Of course, Garcia and Piccolo's Teen Titans books aren't the only new Titans en route; there's a brand new series by Tom Taylor and Nicola Scott on its way later this year as part of Dawn of DC.