Static, Lois Lane, and Harley Quinn starring in their own solo graphic novels in 2023
Three new DC young adult OGNs starring Harley Quinn, Lois Lane, and Static coming in 2023
Lois Lane, Harley Quinn, and Static will be starring in their own new individual graphic novels coming in early 2023 - the latest is DC's thriving Young Adult line.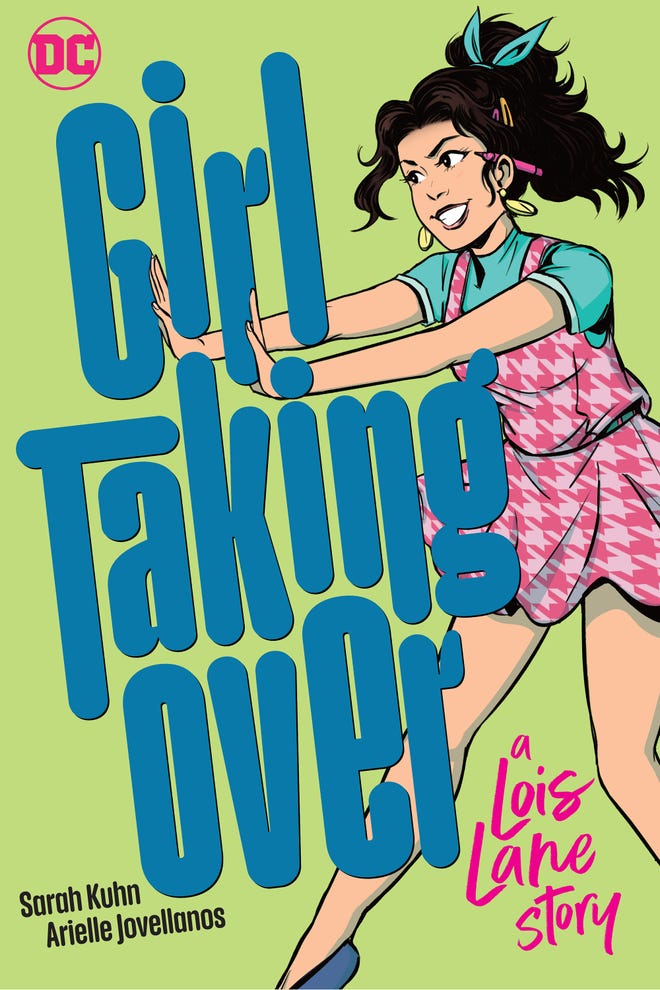 Girl Taking Over: A Lois Lane Story
One of comics' most prominent journalists, Lois Lane, returns to comics here with a graphic novel version of a bio-pic - telling the story of her early life.
"Girl Taking Over follows Lois, an ambitious small town girl tackling summer in the big city with gusto," reads DC's description. "Lois is excited about her internship, her cosmopolitan apartment, and the future she sees unfolding before her, only to find that things rarely go according to plan."
"When Lois uncovers a potentially explosive scandal, she must team up with the last person she'd expect to publish her own website for young women. And as Lois discovers who she really is and what she actually wants, she becomes embroiled in her own scandal that could destroy everything she's worked so hard to create."
No Superman, no problem.
Girl Taking Over is written by Sarah Kuhn (From Little Tokyo with Love) and drawn by Arielle Jovellanos (Black Star), and we can look forward to that on April 4, 2023.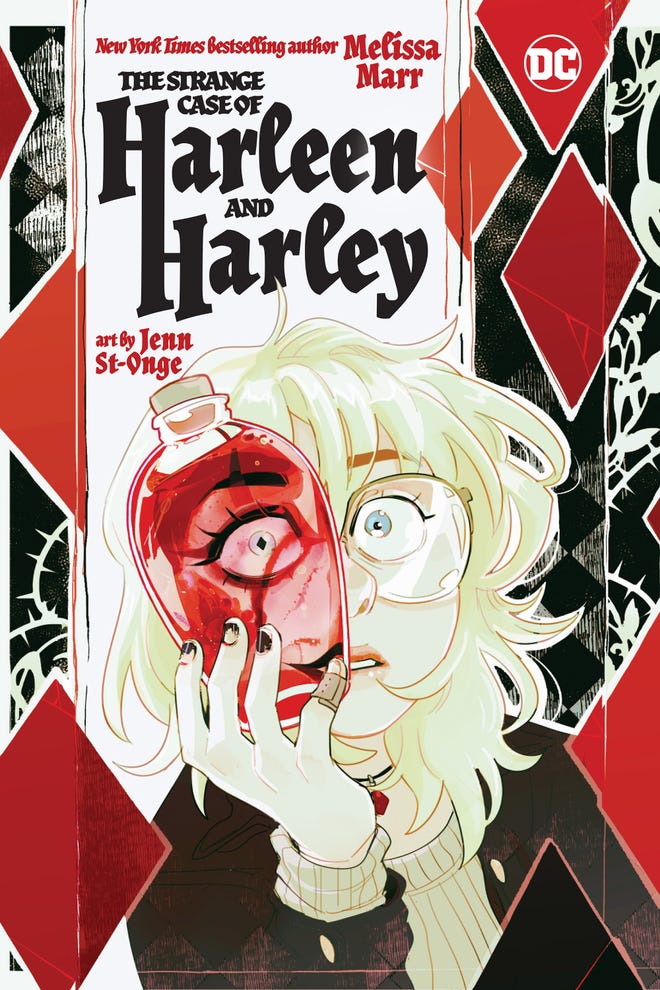 The Strange Case of Harleen and Harley
DC Publisher Jim Lee has called Harleen Quinzel the fourth pillar of DC (after Batman, Wonder Woman, and Superman), and that pillar has some cracks in it with The Strange Case of Harleen and Harley.
"When Harleen signs up to participate in a clinical research trial with her girlfriend, Pamela, the most she can hope for is extra cash in her wallet and a chance to get her anxiety under control. But what she gets instead are increasingly larger gaps in her memory and stolen mementos from some guy named Jack she's never met," reads DC's description. "Soon, Harleen discovers she's sharing her life with Harley—a take-no-prisoners, who-cares-about attendance, maybe-we-oughtta-save-the-bunnies kind of girl. She is the opposite of Harleen in many ways. She is anarchy in a cute dress. And in this Jekyll and Hyde story, Harleen discovers that maybe evil ain't so bad—as long as she doesn't get caught."
The most-excellent Jenn St-Onge is drawing The Strange Case of Harleen and Harley, joined by prose uathor Melissa Marr (Wicked Lovely).
Here is three pieces of concept art from The Strange Case of Harleen and Harley from Jenn St-Onge:
The Strange Case of Harleen and Harley goes on sale May 2, 2023.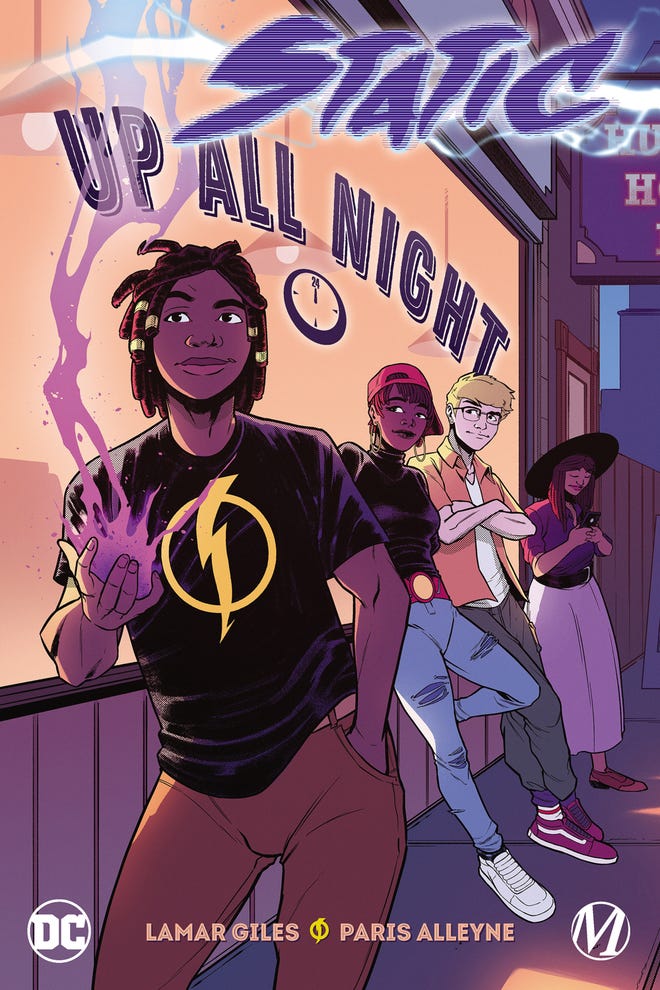 Static: Up All Night
And lastly, prose novelist Lamar Giles (Not So Pure and Simple) joins with Paris Alleyne (The All-Nighter) to take Static down the rocky road of love.
"Virgil Hawkins has just gone through a bad break up. He can't get over his ex, so his best friend Richie has an idea for how to distract him: attend a music festival in their city of Dakota," reads DC's description. "But wouldn't you know it—his ex is in attendance. And that's just the beginning of his troubles.
"In this madcap story of one night, a series of encounters and events leads to an adventure involving super-villains, a diner, a reluctant rapper, and a size-changing kleptomaniac, as well as Virgil's frequent bad decision making. The roster features some familiar faces from both the Dakotaverse and the Static Shock animated series in a coming of age tale about the cost of being a hero, and what's possible when you have friends you can count on."
Static: Up All Night goes on sale on June 6, 2023.
---
For more DC heroes, check out our recommended best DC Comics stories of all time.