Stephen Graham Jones scares us again with exclusive clip from his new horror tale The Babysitter Lives
One of horror's most acclaimed author's drops his own take on the classic babysitter horror story August 9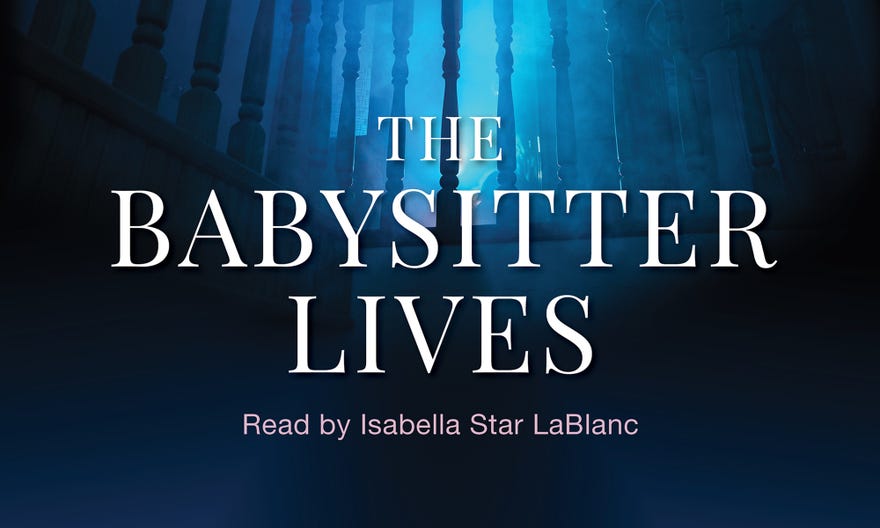 Stephen Graham Jones is one of the most acclaimed voices in modern horror fiction, known for his prolific output and his ability to twist even the most tried-and-true horror tropes in astonishing and terrifying new ways. Two months ago, he won his second consecutive Bram Stoker Award for Best Novel with My Heart is a Chainsaw, following up a 2021 award for his modern classic The Only Good Indians. Next year the sequel to Chainsaw, Don't Fear the Reaper, will arrive in bookstores, and it's already one of 2023's most-anticipated genre releases.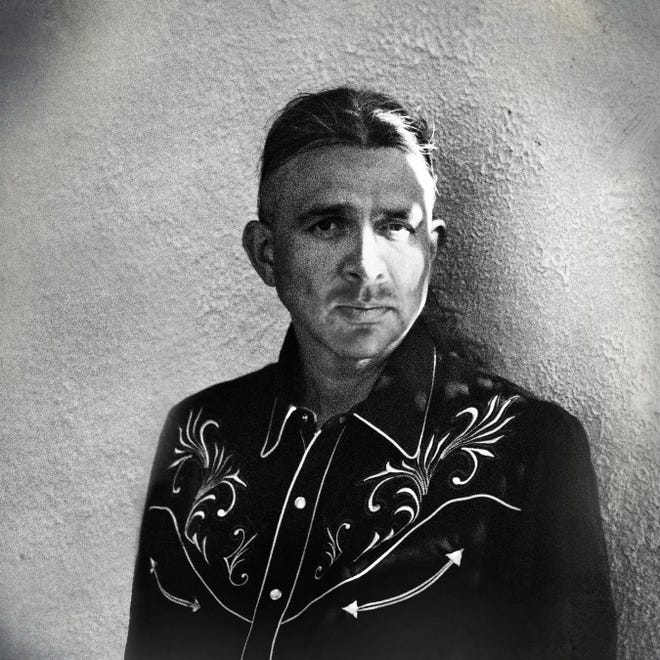 Put simply, at this point every new Stephen Graham Jones release is an event, and today we're pleased to reveal an exclusive taste of his next horror project, The Babysitter Lives.
Written by Jones and read by actor and storyteller Isabella Star LaBlanc (whose past audiobook credits include Firekeeper's Daughter), The Babysitter Lives is a new audio-exclusive novel that features Jones' take on one of the most familiar tales in all of horror literature: The babysitter who realizes she's not alone in the house. In this case, the babysitter is Charlotte, a high-school student who lands a babysitting gig the night before both Halloween and her chance to ace the SATs and secure her future at college.
Charlotte's charges for the night, the Wilbanks twins, are as cute and sweet-natured as can be, and she's hoping to put them right to bed and spend the rest of the evening in the Wilbanks house studying for tomorrow's test. She's also hoping that past babysitting mistakes won't come back to haunt her, which means there are extra jitters when it comes to dealing with the kids and their watchful, possibly paranoid parents. But the Wilbanks house is no ordinary house, and as much as she'd like to spend a quiet night studying, Charlotte is about to realize she and the children are not alone.
In the exclusive excerpt below, you can get just a taste of what Charlotte's experiencing when an unexpected visitor arrives at the door of the Wilbanks home. But is it someone who just decided to break out their Halloween costume a night early, or something else entirely?
And if you'd like to hear a little more about the story from the author himself, you can check out the video below, featuring a teaser for Charlotte's long, strange night in Jones' own words.
It's been a busy year for Jones already, with several new short stories out in the world and two novellas – The Backbone of the World and Men, Women, and Chainsaw – out in the last few months alone. His new comic book series from IDW, Earthdivers, will arrive in October, and the much-anticipated Don't Fear the Reaper will arrive in February of next year. Until then, we have The Babysitter Lives and its haunting tale to tide us over. As for why this particular story is arriving as an audio-exclusive, Jones had a very simple answer.
"Some stories work so well out loud," Jones said when the story was announced back in June. "I think The Babysitter Lives is one of those stories. I couldn't have dreamed of a better person to bring it to life than Isabelle Star LeBlanc. I hope listeners enjoy it — I mean, I hope it makes them leave the lights on."
The Babysitter Lives arrives August 9 from Simon & Schuster Audio, and is available for pre-order now.
---
If you like this, you'll love our recommended 10 best horror movies of all time.