Marvel's Storm is a icon to drag queens according to RuPaul's Drag Race stars
"Storm is one of my favourite characters." pit crew member Calix Quan says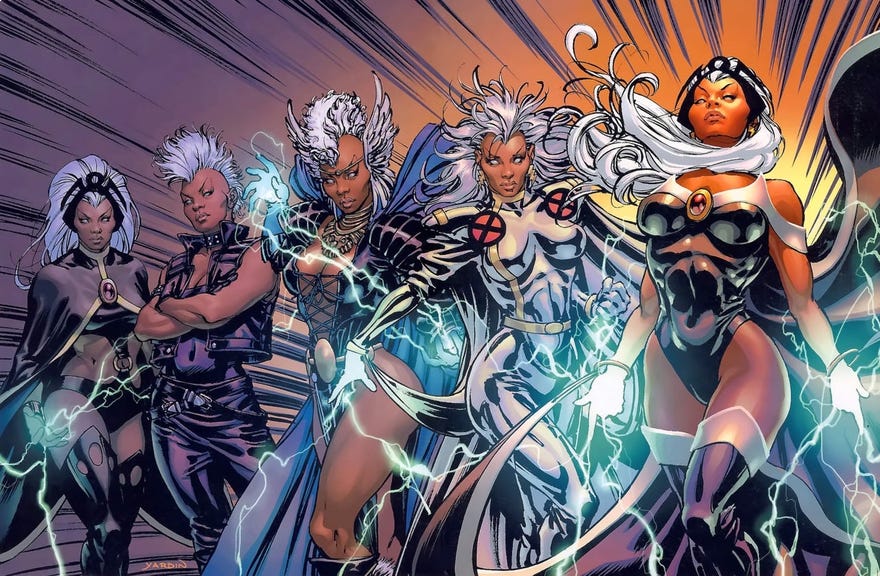 Thursday, September 28 marked the premier of the illustraious fifth and newest season of RuPaul's Drag Race UK. World of Wonder held a pink carpet celebration in Hollywood and Popverse was there to get in on the excitement. Alumni from across the RuPaul's Drag Race franchises including former competitors, judges, pit crew members, and more were in attendance. While we were treated to an early sneak peek of the episode the final moments were held back, so the most fun was had on the infamous pink carpet!
Luckily for us, we were in attendance to get to the bottom of the intersection of comic book art and the art of drag. Two mediums known to celebrate the powerful outsider.
A love of the X-Men leader and sometimes Queen of Wakanda, Ororo Munroe a.k.a. Storm soon emerged. Pink carpet talent shouted out the Mistress of the Elements as the fictional character they would most want to see get a drag make over - not unlike the iconic challenge from numerous season of RuPaul's Drag Race.
"Storm is one of my favourite characters," beloved Pit Crew memer and self-identified geek, Calix Quan tells Popverse about why Storm is so special to him, "She's an empowered Black woman. She has the power of Storms."
Here is our fun Storm-themed highlight from the pink carpet featuring Prince, Joey Jay, and Calix Quan.
Get into the comic shop scene with our comic store guide.