Stranger Things: Cosplay characters from season four... based on clothes you already own
The costumes in the latest Stranger Things season are perfect for putting together closet cosplays!
The fourth season of Stranger Things just premiered and it's already been driving the internet wild, reviving Kate Bush's Running Up That Hill and inspiring cosplayers. Whether wanting to cosplay as a member of the Hellfire Club or even Nancy and Robin's disguises, there are plenty of existing collaborations or sewing patterns to help make that happen.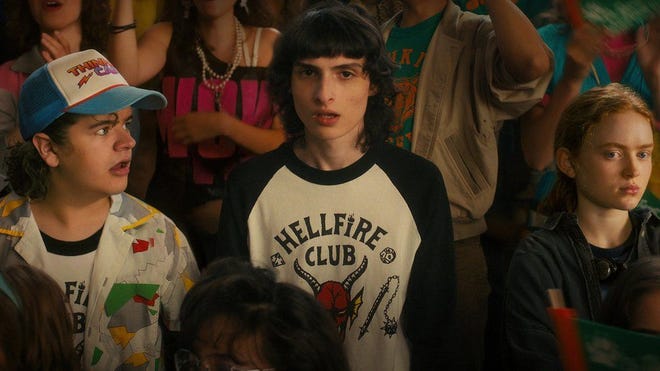 The first source for ready to go cosplay pieces for popular movies and shows is Hot Topic and more specifically the Her Universe designs. Almost instantly, numerous apparel options were added to the website (including a great replica Hellfire Club baseball tee) and almost instantly, many of them were sold out. They seem to be restocking the more popular styles but this is a reminder to always check the website just as, or even just before, a popular new show premieres.
Hot Topic's sister store, BoxLunch also has a number of pieces for cosplaying including Lucas' Basketball Jersey and Dustin's Thinking Cap, but these are similarly going to go quickly.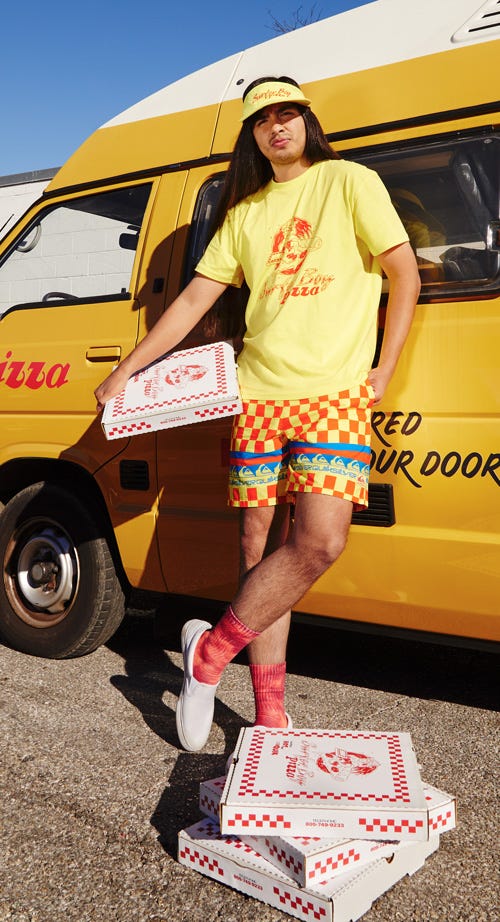 Another brand collaboration with the show that's perfect for closet cosplaying is the Quiksilver x Stranger Things collab. The classic surfing brand has teamed up to bring a number of perfect cosplay pieces including Max's blue sweatshirt, Steve's jacket, Nancy's denim jacket and almost everything Argyle. Jump on these quick though, as some of the pieces are already starting to sell out.
Now if you want a sewing challenge, you could try taking on one of the outfits Robin and Nancy wore in order to meet with Creel. You could spend hours scouring vintage shops and thrift stores for similar pieces or you can make your own for more accuracy. It's also a chance to work with the challenge of vintage sewing patterns. The main challenge is the difference in sizing standards from the 1980s to now. Make sure to double check measurements to pick the correct size pattern and don't rely on modern sizing numbers.
Both outfits are based on the popular 80s prairie style usually synonymous with the vintage brand Gunne Sax by Jessica McClintock. Interestingly, this style has been making a massive comeback the past few years with some vintage dresses going for hundreds of dollars. Instead, you can save yourself money by making your own. For fabric choices, there are some notable websites that carry vintage or retro fabrics by the yard.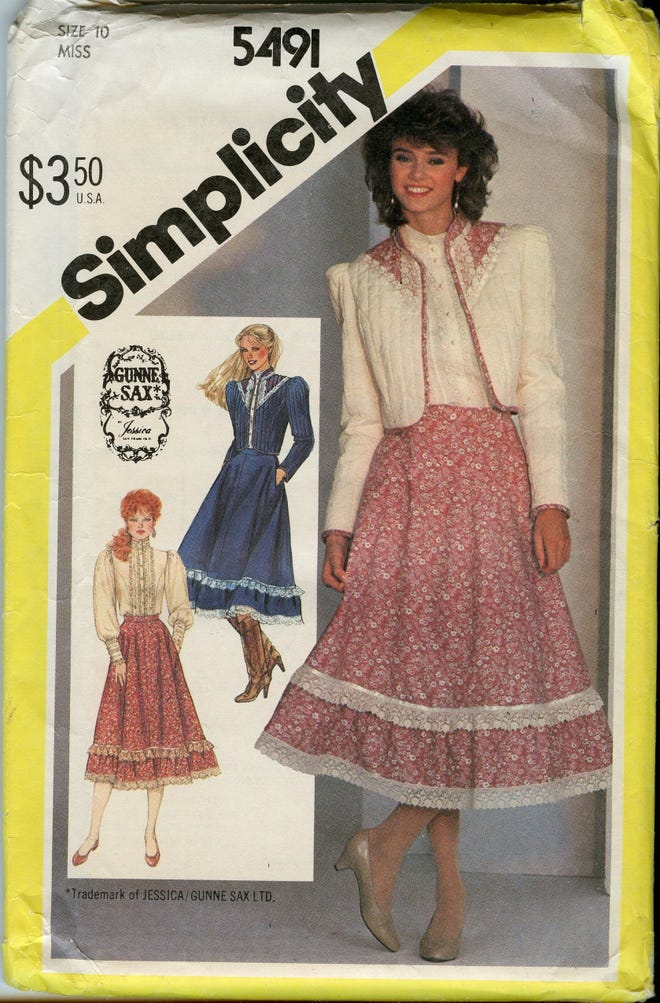 Finally, if you need something to carry around all your cosplay pieces or your purchases at a con, head to the Jansport website for their backpack collaboration with Stranger Things featuring a unique "upside down" logo and even a replica of Jane/Eleven's backpack.