Superman: How to watch all of of the Man of Steel's live-action movies and TV shows in chronological or release order
How to make sense of all the Supermen, all the Superman series, and all the great stories of the live-action Superman
As the flagship superhero of DC Comics, Superman is second only to Batman for the number of live-action appearances in television and film across his 85-year history. From Christopher Reeve's iconic portrayal of the superhero across four films to his prominent role in the DC Extended Universe, Superman is present in virtually every major live-action depiction of a shared DC Universe, in addition to his numerous standalone projects. And with over two dozen live-action film and television appearances, it's easy to lose track of where to begin watching Superman's adventures, either in release or chronological order.
Fortunately, Popverse is here to help, with a comprehensive guide to Superman's entire live-action filmography to date, whether it's going back to the movie serials of the '40s and '50s or catching his multiple television series on the CW. Here are all the live-action appearances of Superman, how they're connected, and what we can expect next from the Man of Steel in television and film.
Superman movis and TV shows in release order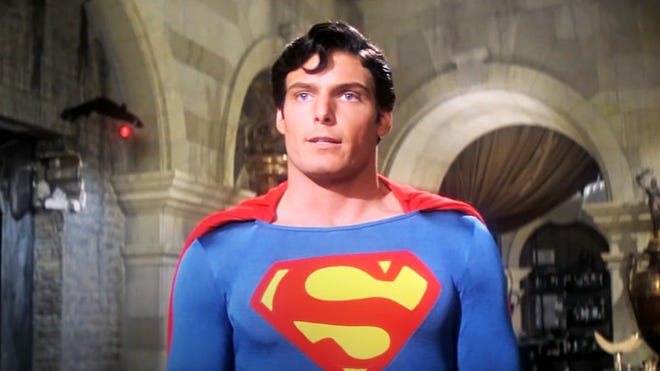 Superman has had live-action depictions for 75 years, dating back to Kirk Alyn starring in a 1948 movie serial simply titled Superman. After a second Alyn-starring sequel, George Reeves took on the mantle of the Man of Steel for the 1951 feature film Superman and the Mole Men, which led to the successful Adventures of Superman television series the following year. After Reeves' death and the end of the series, Superman's live-action legacy lay dormant for nearly 20 years.
After the television broadcast of the admittedly bizarre musical It's a Bird… It's a Plane… It's Superman in 1975, starring David Wilson as Superman, Christopher Reeve claims the role for a series of four films starting in 1978. Universally praised for his performance, Reeve steps away from the role in 1987, with Superman's live-action projects shifting to television for nearly 20 years. After Brandon Routh's cinematic turn as the Man of Tomorrow in 2006's Superman Returns, Henry Cavill inherits the role for the DCEU, starting with 2013's Man of Steel before ending his run with 2022's Black Adam.
Beyond his more prominent appearances, Superman has appeared in live-action in a silent, faceless cameo capacity in television projects including the first season finale of Peacemaker and the series finale of the Max original series Titans.
Why are there two versions of Superman II and Justice League?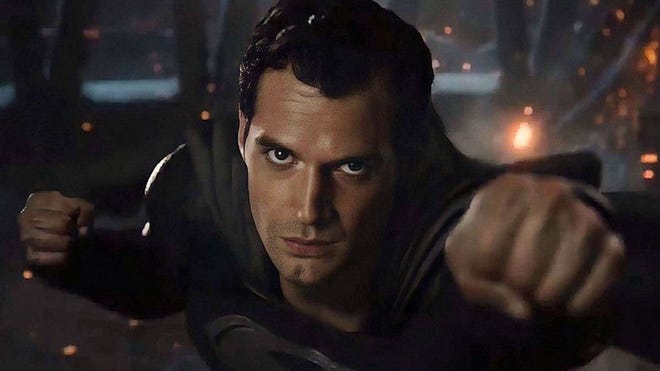 Superman has the rare distinction of appearing in two vastly different versions of the same movie that received a wide release after its initial theatrical run on two separate occasions – three occasions, if one includes the Batman v. Superman: Dawn of Justice Ultimate Edition. However, where as the content added to Batman v. Superman is additive, maintaining the broad strokes of the story and tone of the theatrical release, the alternate versions of Superman II and Justice League are considerably different than their respective theatrically released counterparts.
Director Richard Donner initially worked on Superman and Superman II simultaneously, before turning his primary focus to complete the first movie in time for its 1978 release. While approximately 75% of Superman II was completed by Donner, he was replaced by producer Richard Lester to complete the sequel. Lester retained much of Donner's footage but significantly rewrote and re-filmed enough of the film to receive sole director credit. Over 25 years later, fueled by fan interest and the resolution of outstanding legal issues, Superman II: The Richard Donner Cut was released on home video, removing Lester's comedic flourishes and restoring much of Donner's originally intended vision of the film.
Similarly, original filmmaker Zack Snyder left production on Justice League, despite completing the majority of the movie. He was replaced by Marvel Studios veteran Joss Whedon, who overhauled the film though retained its core premise of the Justice League resurrecting Superman and fighting Steppenwolf. In the wake of intense fan campaigns and reports of behind-the-scenes difficulties following Snyder's departure, Snyder returned to the project to release his original and greatly different version of the film in 2021 on Max as Zack Snyder's Justice League.
Christopher Reeve's Superman movies in chronological order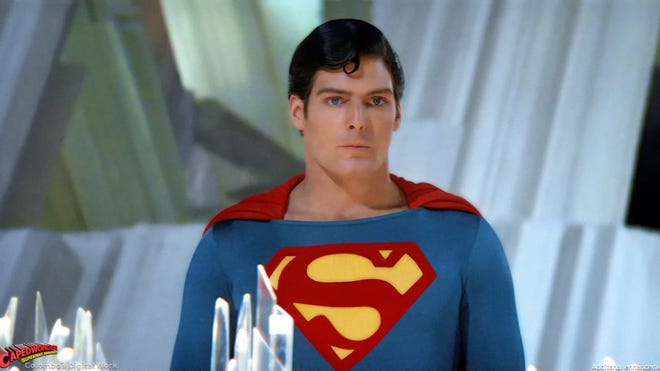 The in-universe chronology to Reeve's Superman films is relatively easy to follow, largely going by release date, with the 1978 film chronicling the destruction of Krypton and Clark Kent embracing his superhero destiny. The existence of two different versions of Superman II is the only wrinkle disrupting a clean timeline, though the Donner Cut doesn't invalidate anything that occurs in Superman III or Superman IV, leaving it up to the viewer's preference which to slot into the chronology.
The 1984 spinoff film Supergirl, starring Helen Slater as Superman's cousin Kara Zor-El, is set in the same continuity as the Reeve Superman series, though Reeve himself is noticeably absent. Instead, a brief news broadcast explains that Superman is off-world on a mission in a different galaxy, though a poster of Superman can be seen in Linda Lee and Lucy Lane's dorm room. Marc McClure reprises his role as Jimmy Olsen from Reeve's films to make the connection with Supergirl more apparent.
Producers Alexander and Ilya Salkind went on to produce a live-action Superboy series in 1988, which ran for four seasons and starred John Haymes Newton and, in its final three seasons, Gerard Christopher as a young Clark Kent. Though the show retains much of the visual and thematic aesthetics as the Reeve films, it is in its own continuity with its significantly retooling of Superman's backstory compared the movies, including Clark meeting Lex Luthor much earlier in his life.
How does Superman Returns figure into all of this?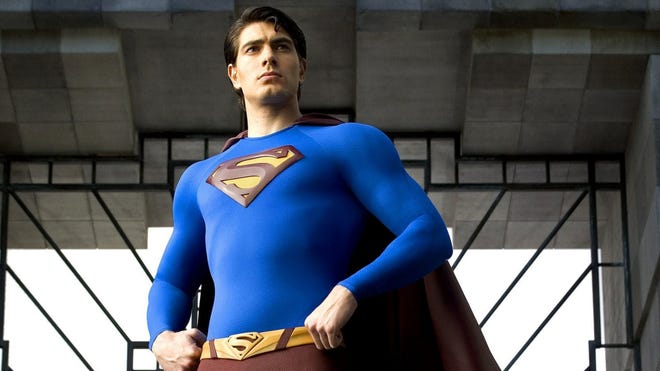 2006's Superman Returns is something of an anomaly, at once an attempt to continue Donner's vision of the Man of Tomorrow and yet position the iconic hero for new audiences nearly two decades after Reeve vacated the role, with Brandon Routh playing the character. Filmmaker Bryan Singer describes Superman Returns as following the events of Superman II, effectively rendering Superman III and Superman IV non-canonical in this version of the story. There are references and direct quotes to the first two Reeve-starring Superman movies while Marlon Brando's Jor-El appears through archival video and audio.
After plans for a sequel to Superman Returns are quietly shelved in light of the film not performing as well commercially as Warner Bros. hoped, this iteration remains untouched for over a decade. The 2019 television crossover event Crisis on Infinite Earths brings in several fan-favorite DC shows and movies for the multiversal adventure in different capacities. Among the worlds explored is a universe where Routh portrays an older Superman who is haunted by the loss of his wife Lois to the Joker.
In addition to Routh's reprisal of the role, he briefly mentions his son Jason, introduced in Superman Returns, and hints at experiencing the events of Superman III implying some version of the 1983 film did occur in this continuity despite the obvious discrepancies, most notably the involving Superman and Lois' son.
How are Superman's CW shows connected?
Interestingly enough, despite airing on the same television network, all three Superman-centric live-action series produced by The CW – Smallville, Supergirl, and Superman & Lois – each technically exist in their own distinct continuities. That said, they all also share visible connections to one another, including a memorable crossover between the Smallville universe and the Arrowverse.
During the 2019 television crossover event 'Crisis on Infinite Earths,' the Superman and Lois Lane from the Arrowverse visit the Kent farm in the Smallville universe to warn this world's Clark that their version of Lex Luthor is planning to murder him. Confronting Luthor alone, Clark is immune to Lex's normally lethal supply of kryptonite, having voluntarily given up his powers to focus on raising his family with his wife Lois. This allows Clark to easily overpower Luthor, forcing the supervillain to retreat elsewhere in the multiverse to seek more vulnerable prey.
Though Superman & Lois initially appears to share a continuity with the Arrowverse, including appearances by Arrow series regular John Diggle and a photo of Kara Danvers, this is changed by the second season. In the second season finale, General Sam Lane claims that Superman is the only hero in this universe before clarifying he has peered into other universes where multiple superheroes exist. This places Superman & Lois outside of the Arrowverse proper, though Lane's comments suggest he may have glimpsed the Arrowverse in his observation of the multiverse.
Superman's CW shows in chronological order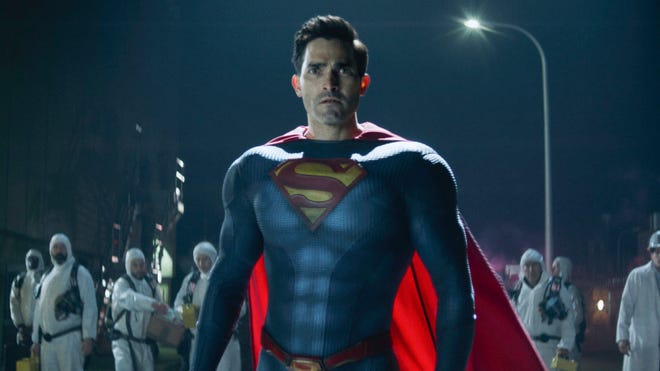 Each CW Superman show takes place roughly in the time of the respective releases, with Smallville starting at the beginning of the 21st century. By the time this universe is revisited during 'Crisis on Infinite Earths,' Clark Kent and Lois Lane are noticeably older and have daughters of their own. Similarly, one can assume Superman & Lois starts in the final years of the Arrowverse, albeit in a completely different universe.
Superman's DCEU appearances in chronological order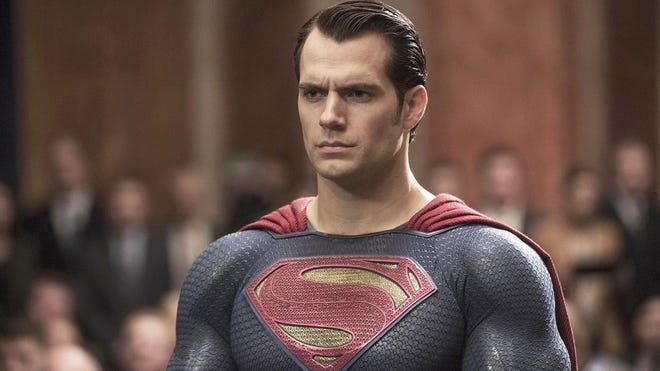 Superman has appeared in eight different DCEU projects, five of which played by Henry Cavill. Cavill's portrayal of the character kicks off the DCEU in 2013 with Man of Steel, providing a rebooted origin story of the superhero as he defends the world from General Zod. Batman v. Superman spins out of the consequences from Man of Steel while both versions of Justice League resurrect Superman to join a team of heroes opposing invaders from Apokolips.
Cavill's final appearance as Superman takes place in the post-credits scene to Black Adam, with the hero reaching out to Adam at Amanda Waller's behest. Though the DCEU Superman appears in Shazam! and Peacemaker, the character is silently played by body doubles Ryan Hadley and Brad Abramenko, respectively. The Flash contains several versions of Superman, constructed by CG, with George Reeves, Christopher Reeve, and Nicolas Cage – from the canceled 90's film project Superman Lives – in glimpses across the multiverse.
What are the next live-action Superman projects?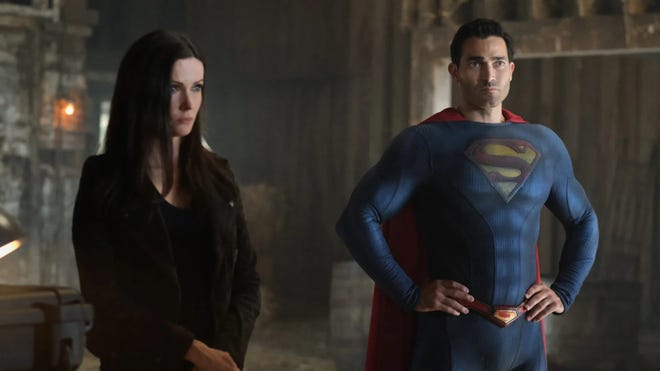 The live-action future of Superman is looking bright, both on television and film. Superman & Lois is officially renewed for a fourth season by The CW, an impressive feat as the network moves away from scripted programming under its new ownership. It is unclear if the fourth season will be the show's last, but audiences will at least get one last hurrah with Tyler Hoechlin as Superman and Elizabeth Tulloch as Lois Lane.
Shortly after taking the reins of DC Studios with fellow co-CEO Peter Safran, filmmaker James Gunn's first directorial film project in his new role is Superman: Legacy. Scheduled for release in July 2025, Superman: Legacy is intended to launch a new cinematic universe, this time simply titled the DCU. David Corenswet plays Superman, Rachel Brosnahan plays Lois Lane, with the pair joined by a whole host of DC heroes, including Nathan Fillion's Guy Gardner and Isabel Merced's Hawkgirl.
Whether on television or film, Superman exemplifies the superhero gold standard as he fights for truth, justice, and a better tomorrow. As DC's flagship character, Superman is constantly somewhere linked to the comic book universe's numerous endeavors in live-action, either center stage or on the periphery. And with more high-profile projects on the way, Superman stays flying high over 80 years since his debut.
---
Want more? Read our comprehensive guide to how to watch the DC Extended Universe.