Superman #1 to be used as part of California representative Robert Garcia's swearing into the US House of Representatives
A new member of the House of Representatives chose the first issue of 1939's Superman series for his swearing in
This week sees the new and returning members of the US House of Representatives get officially sworn in, a solemn and serious act that marks the official start of their terms as representatives of the people. It's a momentous occasion for each of the members, as well as a personal milestone — so it seems only fitting that, for one member, the moment is being shared with one of the world's greatest heroes: Superman.
US representative Robert Garcia of California's 42nd congressional district will be sworn in this week with one of Superman's earliest comics, 1939's Superman #1. No, he didn't take the oath on a comic book; he took it on a copy of the US constitution, but underneath it was that copy of Superman #1 as well as two other items.
"Underneath the Constitution will be 3 items that mean a lot to me personally," Garcia explained on Twitter. "A photo of my parents who I lost to COVID, my citizenship certificate, and an original Superman #1 from the Library of Congress."
(Yes, the US Library of Congress has a comic collection - like any good library does).
The Superman #1 comic was first noticed by journalist Matt Laslo, leading to a mystery for a few hours as to who it was that was using Superman as part of their induction into the US House of Representatives. In speaking with Garcia's office in Washington, Popverse confirmed Garcia was the fan/representative in question.
Normally the the oath for all the US representatives would take place on Tuesday January 3, but due to issues involving the choosing of the new Speaker for the US House of Representativies it is being delayed until later in the week.
Who is US Representative Robert Garcia?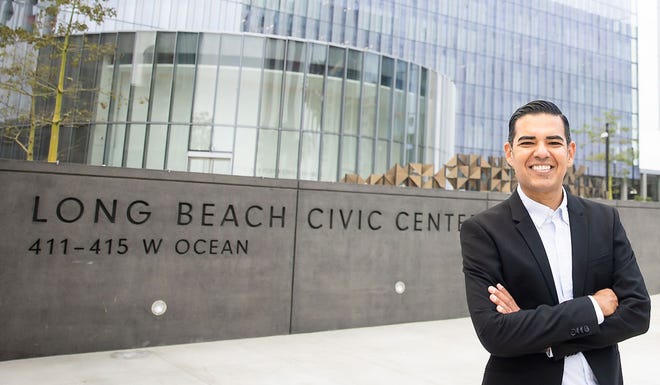 Californian democrat Robert Garcia, who not only describes himself as a comic book nerd in his Twitter bio, but has also shared his love of Superman #1 on social media — and he happened to have a Superman-esque logo as part of his election campaign.
As of today, Garcia is the Representative for California's 42nd congressional district, having previously served as the 28th Mayor for Long Beach, CA, for eight years prior; he was both the city's youngest and first openly LGBTQ mayor. Before that, he had been vice mayor of Long Beach for two years, as well as a former member of the Long Beach City Council. In addition to his new position, he is also the President of the Freshman Class of Democrats as part of the new season, and as his social media attests, he's also a proud Comic-Con International in San Diego veteran.
(Washington) DC Presents The Man of Steel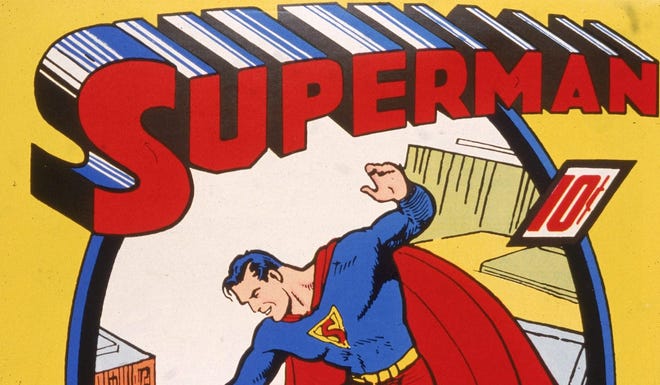 This is far from Superman's first brush with politics, of course; an alternate future version of the character himself was sworn into office in 1991's Action Comics Annual #3 — he used a Bible for his own swearing in, if you're curious — while the Superman of Earth-23, Calvin Ellis, has been the President of the United States on his own world since his introduction in 2009's Final Crisis #7.
The use of Superman #1 likely reflects the personal taste of Garcia, instead of any particular symbolic value. The issue may be the first to bear Superman's name as its title, but it's not the first Superman comic; that would be Action Comics #1 from the year before. That's not to say that Superman #1 is a worthless choice, however; in fact, although the issue was originally published with a 10 cent price tag, a copy sold in 2021 for $2.6 million.
Suddenly, it feels like a particularly risky thing to bring out into the dirty world of politics, doesn't it…?
---
Of course, there's another Superman #1 on the way, with Joshua Williamson and Jamal Campbell relaunching the longrunning series later this year… Read more about that here.