Takashi Miike is bringing hit game Onimusha to Netflix this November
The Capcom video game series gets animated starting November 2
For more than two decades gamers have been wowed by Capcom's Onimusha franchise — a series of games that mix Japanese history and mythology with supernatural elements and no shortage of high-violence action. Starting this November, everyone else is going to have the chance to feel the same, with the debut of a new animated series based on the game debuting on Netflix.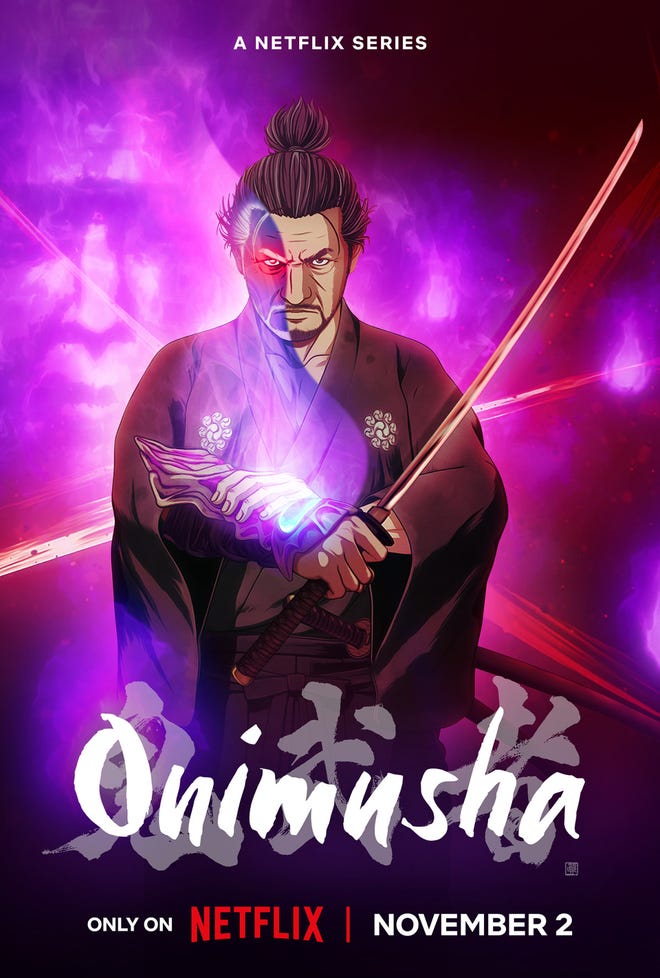 The new series will center around Miyamoto Musashi, a real-life swordsman and philosopher who lived during the Edo period of Japan, around the start of the 17th century; in this fictionalized version of his life, Musashi will don the 'Oni Gauntlet' — a mythical artifact that allows him to use supernatural powers — to go on what might be his final mission: to rid the land of lurking demons.
If this doesn't sound epic enough just from a story standpoint, there are two special features about Netflix's upcoming Onimusha series. Firstly, it mixes hand-drawn and CGI elements, with all of the characters being virtual, but placed in front of hand-drawn and painted backgrounds, creating what Netflix is describing as "a fresh, immersive experience to both long-time fans and newcomers alike."
Secondly and arguably most excitingly is the supervising director on the project. Throwing absolutely no shade at writer Hideyuki Kurata and director Shinya Sugai, it's stunning that no less a figure than Takashi Miike — the legendary writer and director behind Ichi the Killer, Goxu, and Audition (to name just three titles out of a career filled with classics) — is attached to this project, working alongside animation studio Sublimation.
The new series, which features the voice cast of Akio Otsuka, Hochu Otsuka, Daiki Yamashita, Subaru Kimura, Katsuyuki Konishi, Kazuyuki Okitsu, Makoto Furukawa, Aya Yamane, Ryohei Kimura, and Toshihiko Seki, will debut globally on Netflix November 2. Watch the trailer below.
---
Netflix taking beloved properties and making them into shows? Maybe it's time to revisit One Piece already…