Taylor Swift scared the new Exorcist movie so much it moved release dates
Your mother shakes it off in hell
2023 is the 50th anniversary of the Exorcist film, and for the occasion the horror mavens at Blumhouse were tapped to do a new film, coming out this year, titled The Exorcist: Believer. October's a good month for horror, and doubly so because of the fact there's a Friday on the 13th of the month: an ideal release date for a movie like The Exorcist: Believer, right? The studios thought so.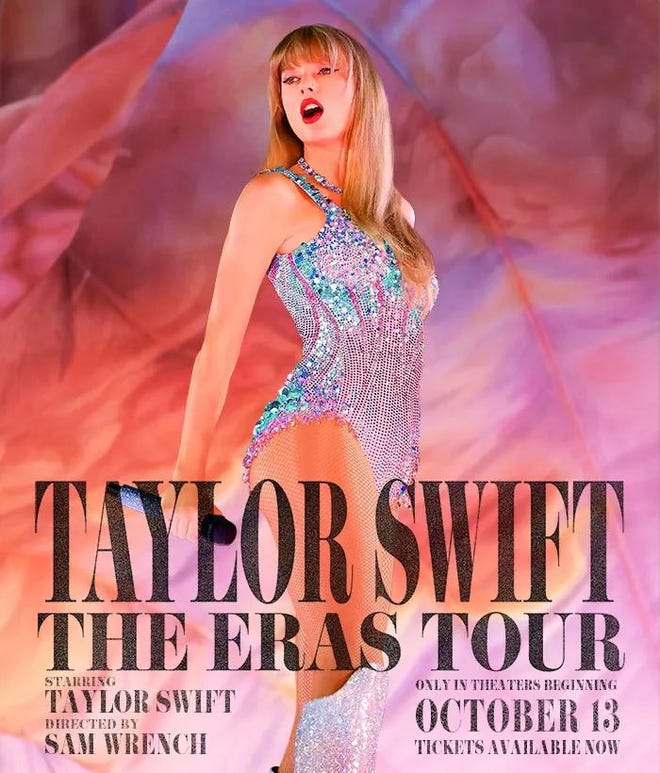 Then Taylor Swift showed up.
The recently announced concert film Taylor Swift: The Eras Tour jumped on that October 13 release date, with reports from theater chains like AMC saying demand was so high it was overloading their ticket system.
"No ticketing system in history seems to have been able to accommodate the soaring demand from Taylor Swift fans when tickets are first placed on sale," AMC said in a statement.
It turns out, neither could a new The Exorcist film.
"When she first did it, I tried to make #Exorswift a thing," Blumhouse founder Jason Blum told Fast Company in an interview, adding that Swift was "my daughter's favorite singer."
According to Fast Company, Blum, Blumhouse and Universal Studios decided to "cut their losses" and move The Exorcist: Believe's release date up one week, to October 6.
"Long story short, Taylor Swift disrupted wildly the fall release schedule like she has done everything else," Blum says. "And bravo to her—she's a force. If she's competing with me, I would always say she would win . . . And she did win— I gave her my precious Friday the 13th."
You can buy tickets for Taylor Swift: The Eras Tour or The Exorcist: Believer (or both) now on Fandango or Atom Tickets.
---
Here's how to watch all the Exorcist movies (and TV show) in order.