Inside Teen Titans' new World's Finest book by Mark Waid & Emanuela Lupacchino - The plot, the preview, the covers, and more
That thing you Teen Titans do
DC are revisiting the origins of one of its biggest superhero teams, the Teen Titans, in a new series coming this July that is said to be surprising to even longtime fans.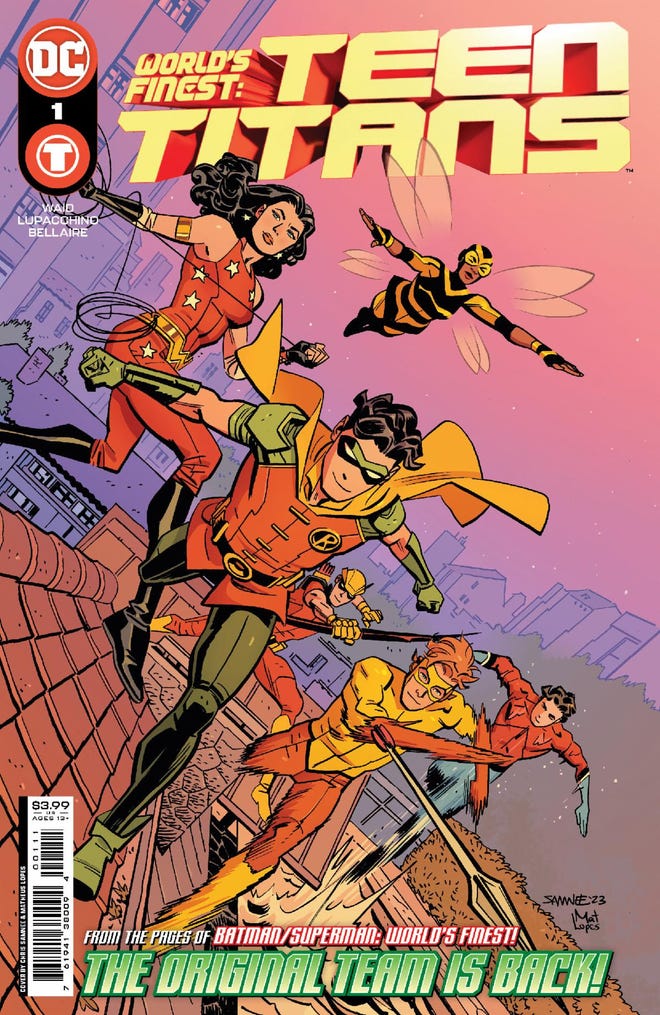 Described as "a modern retelling of the earliest adventures" of the group, the ongoing World's Finest: Teen Titans comic book is written by Mark Waid and drawn by Emanuela Lupacchino - with Chris Samnee re-designing at least some of the characters.
World's Finest: Teen Titans is a spin-off of the current Batman/Superman: World's Finest series (also written by Waid), giving a period-piece tale of the Teen TItans' early days.
"I've had so much fun writing the Teen Titans in Batman/Superman: World's Finest that DC asked for more, and I couldn't be happier," Waid says. "Taking our cue from the main World's Finest book, the series is set in the not-too-distant past, when Robin led the team — including Bumblebee and Mal Duncan — as they answered calls for help from kids worldwide and dealt with their celebrity status."
Check out an unlettered, uncolored preview of World's Finest: Teen Titans #1 here:
"The real fun for the wonderful Ema Lupacchino and me is revealing many surprising secrets about who each of the Titans really is," Waid continues. "Even longtime readers will be stunned by these untold revelations."
This is framed as an in-continuity retcon of the Titans' earliest days, and will be coming two months after the launch of a new ongoing Titans series featuring a grown up version of the team by Tom Taylor and Nicola Scott.
In addition to a main cover by Chris Samnee, World's Finest #1 will come with variant covers from Evan 'Doc' Shaner, Jim Cheung, W. Scott Forbes, as well as additional ones by Lupacchino, Samnee, and Cheung and even a blank sketch cover. Here's a sample of what to expect there:
World's Finest: Teen Titans #1 goes on sale July 11.
---
Want more? Make sure you've read our recommended best DC Comics stories of all time.