Finally, the Mutant Ninja Turtles act like the Teenagers we've always known they were in first Mutant Mayhem trailer
The Seth Rogen-produced animated movie looks like a Turtle project unlike any other
It's taken almost four decades, but the first trailer for the upcoming animated movie Teenage Mutant Ninja Turtles: Mutant Mayhem manages to do something that arguably has never been successfully achieved in the history of the franchise to date: make the Turtles actually seem like teenagers.
It's not simply that each of the new Turtles sound younger, with actual teenagers — Nicolas Cantu, Brady Noon, Sharon Brown Jr., and Micah Abbey — voicing the characters; it's that the Turtles in this incarnation seem noticably… less on mission, and far less serious than fans might be familiar with. It's a significant part of what makes the new trailer so appealing… although we'd be remiss if we didn't also mention the great visuals as well, giving this movie more of a unique identity… and perhaps more of a hook for audiences unfamiliar with the Turtles in other media.
If the voice actors for the Turtles aren't too familiar to you, don't worry; there's plenty of star power elsewhere on the film, with Evan Goldberg, James Weaver, and Seth Rogen producing, and Rogen also part of the voice cast — he plays Bebop, alongside John Cena's Rocksteady, Hannibal Buress's Genghis Frog, The Bear's Ayo Edebiri as April O'Neil, and none other than Jackie Chan as Splinter. Yes, you read that right.
Rose Byrne, Ice Cube, Post Malone, Paul Rudd, Maya Rudolph, Natasha Demetriou, and The Mandalorian's Giancarlo Esposito also lend the voices to the movie.
Watch the trailer below and start counting down the days to the movie's August 4 release. Seriously, you won't be able to help yourself.
Oh, there's also this wonderful poster, as well...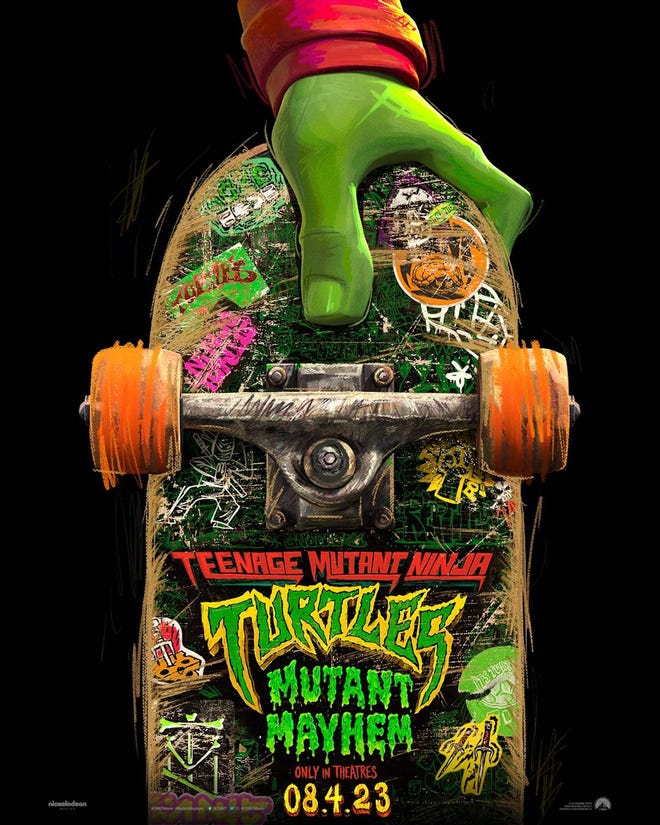 ---
If the new TMNT movie doesn't do it for you, why not go back to the original, and learn how the movie got made?