Watch Barry Gordon, Cam Clarke, Rob Paulsen, & Townsend Coleman's Teenage Mutant Ninja Turtles reunion at ECCC 2022
Watch the livestream Teenage Mutant Ninja Turtles reunion panel at Emerald City Comic Con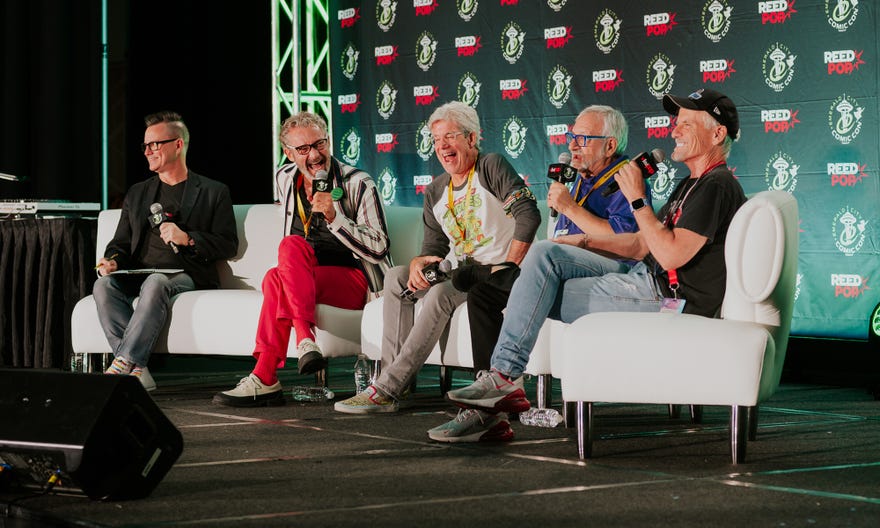 Few franchises have had the same outsized impact as a black and white comic created by Kevin Eastman in 1984. Those comics were adapted into major cultural touchstones through television show and film adaptations, which brought the Teenage Mutant Ninja Turtles to a much wider and global audience. Decades later, TMNT is still beloved by nerds from around the world. Join us with this livestream of the Teenage Mutant Ninja Turtles 30th Anniversary livestream from Emerald City Comic Con 2022.
Popverse is filming this and many other panels at ECCC this year, and making them one of two ways - by becoming a Popverse member at the 'Fan' level (or higher), or by buying a ECCC digital ticket. The ECCC digital ticket gives you access to live video panels streamed at ECCC from the Main Stage, VOD panels from three other stages, and access to all the great content from Popverse for 30 days. The Popverse membership does that for the entire year, and would include live video panels from the upcoming New York Comic Con, MCM London Comic Con in October, and (yes) next year's Emerald City Comic Con and C2E2.
Watch the Teenage Mutant Ninja Turtles 30th Reunion Panel featuring Barry Gordon, Cam Clarke, Rob Paulsen, and Townsend Coleman:
Subscribe to Popverse to read this article
Become a member and get first access to tickets and badges to our events, photo ops, exclusive content, and more.