The CW's Riverdale has been canceled after a five-year run - but you'll have until 2023 to say goodbye
The CW and showrunner Roberto Aguirre-Sacasa reportedly think its time for Riverdale to end.
The upcoming seventh season of the live-action drama Riverdale will be its last, as the CW has confirmed. This news is the latest in a string of cancellations.
"I am a big believer in attempting to give series that have had long runs an appropriate sendoff," CW chairman/CEO Mark Pedowitz said on Thursday (via TVLine). "We had a long conversation with [executive producer] Roberto [Aguirre-Sacasa] yesterday, who is thrilled by this news, and we will treat the show in the manner it deserves… We want to make sure it goes out the right way."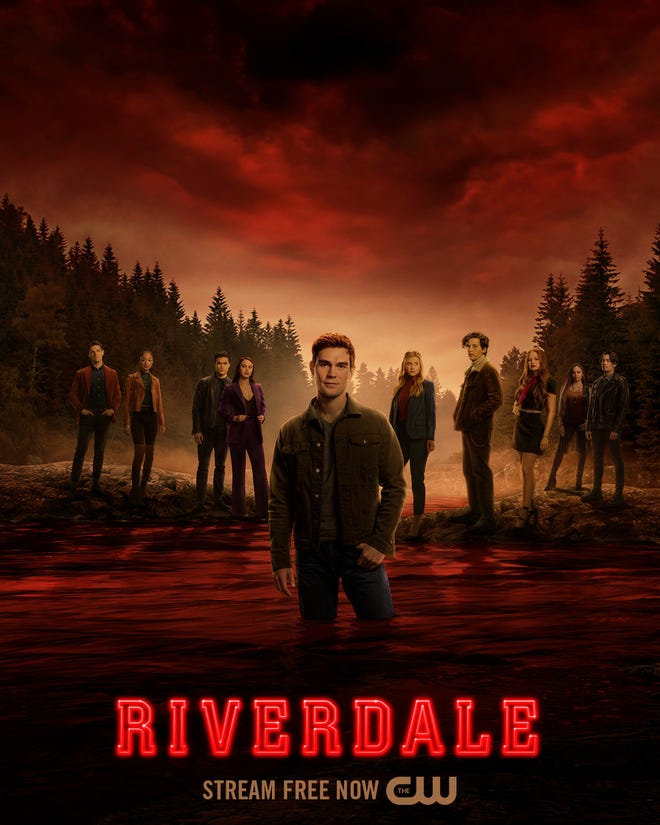 The quirky nostalgia-meets-modern high school drama recently graduated into adulthood, with lead characters Archie, Betty, Jughead, and Cheryl growing up and getting into more adult situations. The first part of the sixth season had some supernatural and superhuman elements reminscient of a Scooby-Doo mystery, complete with a guest star in the shape of Kieron Shipka - reprising her role as the teen witch Sabrina Spellman from Riverdale's sister show, Sabrina.
The upcoming seventh season renewal was announced back in March 2022, and at the time was open-ended as to its future. But according to the CW boss, both the network and the show staff "felt that seven years was the right amount."
That decision seems to be prompted by declining ratings. After a peak of 2.12 million average viewers for 2017's second season, the numbers for the current season is reportly a fourth of that - averaging 560,000 (including both live and DVR views in the seven days following). The CW currently has 19 active drama shows, and Riverdale is 16th in the pack.
This news is the latest in a string of cancellations for CW in the past month, which includes Naomi, Batwoman, DC's Legends of Tomorrow, Dynasty, Charmed, 4400, In the Dark, and Roswell, New Mexico. TVLine says these big changes at the CW are "likely due" to the rumored preparations to ready CW to be acquired by another company.
Riverdale is in the midst of its sixth season now, airing Sundays on the CW. The seventh season is slated to begin (and end) sometime in 2023.
---
For some brighter news, check out 'The Future of Archie Comics: Humor, Heartbreak, and Horror!' panel from the 2021 New York Comic Con - streamed live for Popverse members, and available now as video-on-demand.