Happiness is for sale in new middle-grade OGN The Happy Shop by Brittany Long Olsen
An upcoming kids comic from Oni Press is exploring how happiness is great (but other emotions are OK too)
It's good to be happy - but you can't be happy all the time. And that's okay.
In the upcoming middle-grade graphic novel The Happy Shop, cartoonist Brittany Long Olsen is delving into that idea, with a shop that sells happy feelings (until it doesn't).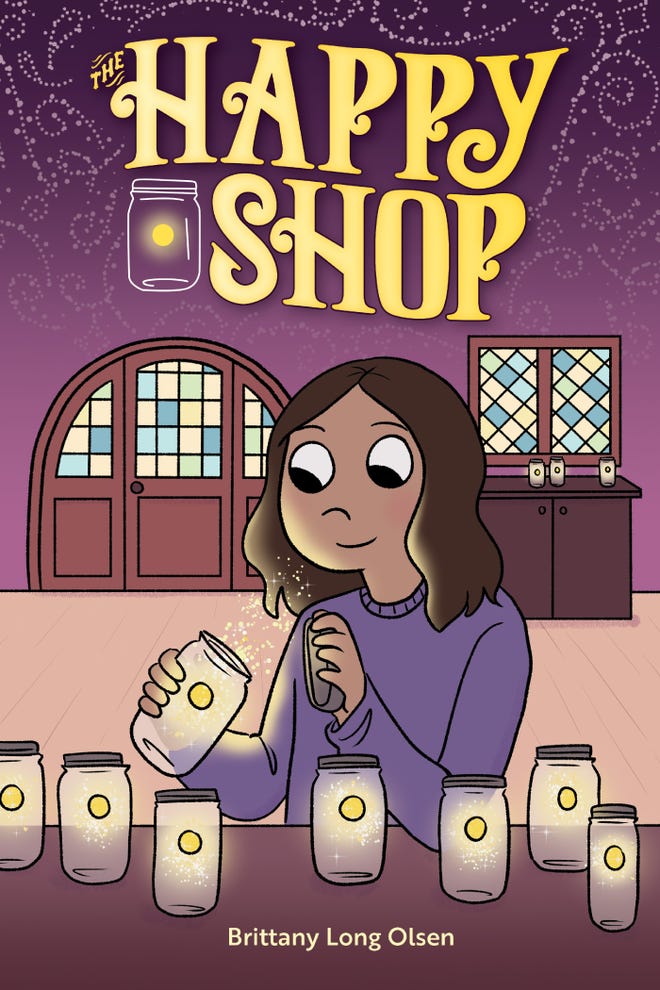 "The Happy Shop's charm is that it exists in a world just like ours," says Grae Schepeter, the book's editor at Oni Press. "The story features a contemporary setting with just a light touch of magic. And much of that magic is in the dynamic cartooning of Brittany Long Olsen, whose graphic novel is a delight and inspiration."
The Happy Shop is centered on an 11-year-old girl named Darcy who finds herself depressed and alone after moving to a new country. After she accidentally discovers The Happy Shop, she quickly becomes a customer of its happy feelings. But when she find a sad feeling on its store shelves, she begins to re-consider if its okay to be something other than happy sometimes.
Scheduled to debut in February 2024, Brittany Long Olsen's The Happy Shop is intended to encourage a full range of emotions, be it mad, sad, or glad.
"The Happy Shop shines a light on the deep importance of experiencing a whole range of human emotion, not just happy feelings, and building community with the people we care about," says the cartoonist.
Here's a preview of The Happy Shop:
The Happy Shop is shaping up to be a fine compliment to films such as Pixar's Inside Out, and previous Oni original graphic novels, such as Mai K. Nguyen's Pilu of the Woods and Brenna Thummler's Sheets.
The Happy Shop by Brittany Long Olsen will be available February 13, 2024 in better book stores and comic shops.