Netflix just dropped The Umbrella Academy season 3 trailer, and it's kind of awesome
The Umbrella Academy season 3 trailer promises more action, more style, and more time jumping shenanigans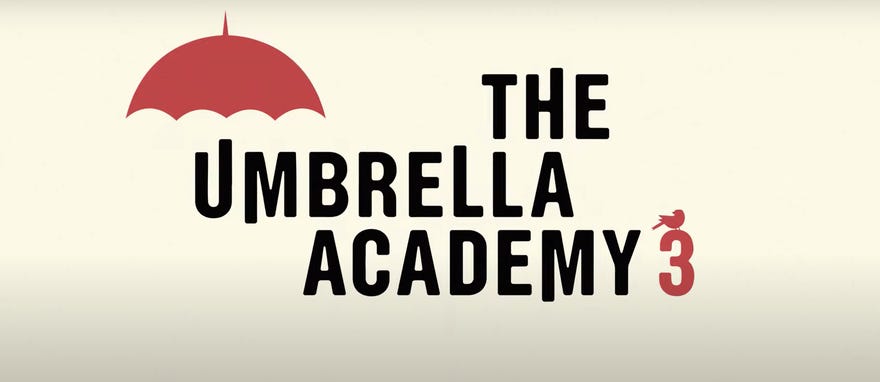 The newly-dropped trailer for Netflix's The Umbrella Academy season 3 teases more sibling bickering, fun action, and wacky sci-fi visuals, bringing us back into the world that we loved so much in the first two seasons of one of the best shows on Netflix.
The second season of The Umbrella Academy ended as the Hargreeves siblings saved the world only to return home to a different reality— one where the Umbrella Academy didn't exist, but the Sparrow Academy did. Ben (the Hargreeves brother who had died young but kept chiming for two seasons in due to Klaus' ability to speak to the dead, only to die a sort of second death) is very much alive in this world, and he's kind of an asshole.
In this energetic new trailer, the familiar umbrella imagery has been replaced by birds, as the Hargreeves siblings adjust to a new world and face what Number Five calls a "kugelblitz." We get a more detailed look at the members of the Sparrow Academy as well as glimpses of some (now expected) dancing and (also expected) fighting.
Other cool details that stand out in this trailer is a new character who seems to share the same powers as Victor Hargreeves (Eliot Page's character), and, at the very end of the trailer, we get to see Pogo, who is alive in this reality, and apparently a tattoo artist.
The Umbrella Academy is based on a comic written by Gerard Way and illustrated by Gabriel Bá.
Umbrella Academy season 3 will premiere June 22 on Netflix.