The Walking Dead: Clementine author Tillie Walden opens up about how she feels ahead of this week's big debut
"I feel excited. I feel a little nervous. It always is," says Tillie Walden of The Walking Dead: Clementine Book One's upcoming debut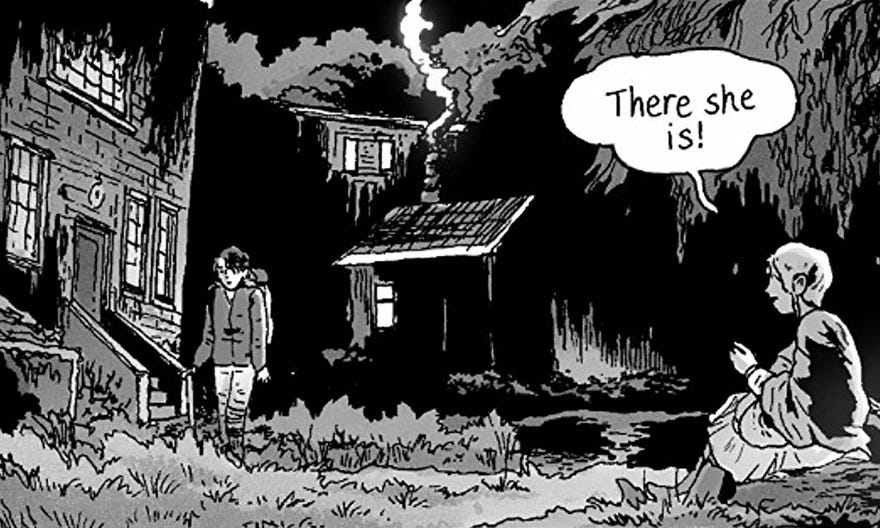 This week is a big week for comics, as its the debut of The Walking Dead: Clementine Book One - the first A Walking Dead graphic novel, and the spiritual successor to the original long-running comic book series by Robert Kirkman, Tony Moore, and Charlie Adlard.
But it's also a big week for its creator, writer/artist Tillie Walden. A few weeks ago, Popverse spoke to the New England cartoonist about this week and what was going on inside her head.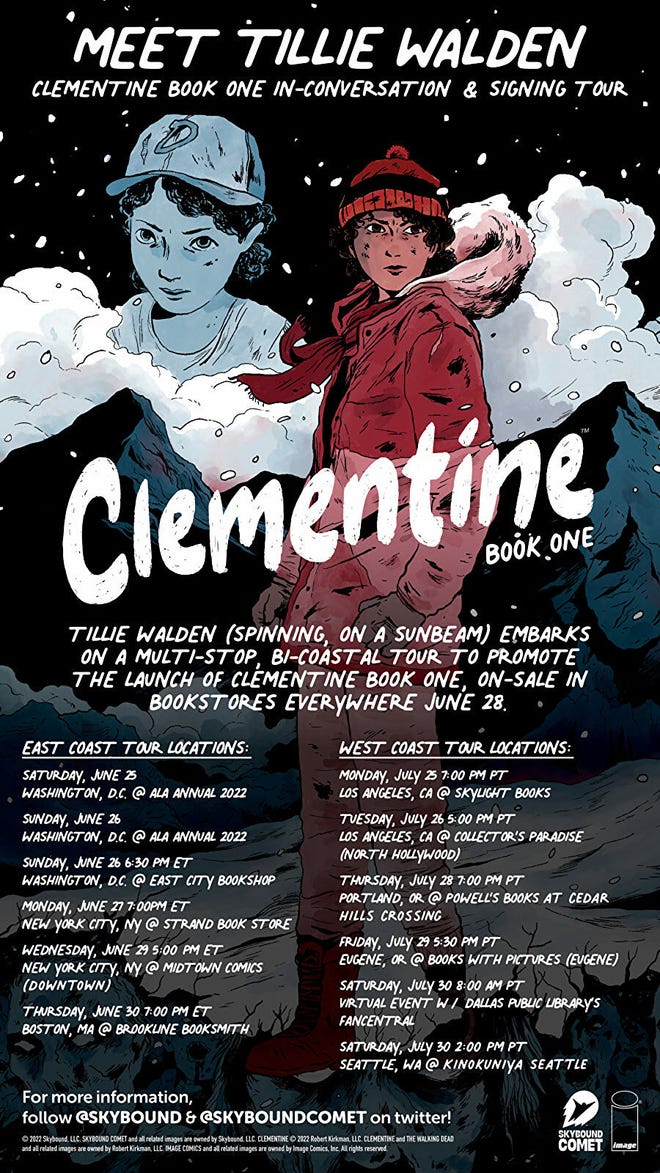 "I'm feeling like I need to refresh myself on what actually happens in Clementine Book One!" Walden tells Popverse with a laugh.
Walden finished the first book in 2021 (minus last-minute corrections), and is already halfway through drawing the second volume, due out in 2023.
"I feel excited. I feel a little nervous. It always is," says Walden. "It feels a little like being in 3rd grade during the school production. It's your turn on the stage, your mom and dad and the audience are watching, but also your friends' parents are watching as well."
Walden says anytime she has a new book, the first dau it's out is "really daunting."
"But then this amazing thing happens that I've experienced with my past books, and I know it'll happen again… where you just sort of let it go," she relates. "You're like, 'The book is out there now. It's up to the readers to decide what they want to take from it, whatever that is.'"
Walden says its also fortunate that its the first part of a trilogy, and her mind has moved on to the second (and even third) book.
"I feel like I did my best with it, and now it has to go walk in the world on its own. I'm like, 'Go off! You go, honey. Take care of yourself.'"
For more of our conversation, read our 8000+ word interview with Tillie Walden about Clementine Book One - for Popverse members only.
Clementine Book One goes on sale in comic shops and digitally on June 22; bookstores will be carrying it beginning Jun 28.
---
Get up to speed on The Walking Dead's new main character in our guide to
Clementine.