The Witcher cast: Who you can expect for season 3
Henry Cavill and the existing cast are welcoming some new faces for The Witcher season 3
We are counting down the days until the return of The Witcher on June 29, and there's a lot to get up to speed on - including which actors are returning, which are being re-cast, and who is making their Witcher-verse debut in season 3.
While Henry Cavill plans to leave The Witcher, he's not leaving just yet - and The Witcher season 3 volumes 1 and 2 - will be the last Roach ride for our beloved Geralt of Rivia. But who else is in the cast? Let's dig in.
The returning cast for the Witcher season 3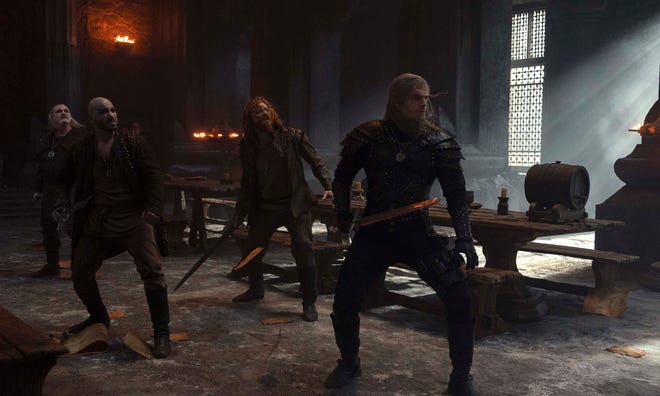 The key quartet of the Witcher remains the same:
Henry Cavill as Geralt of Rivia (the titular Witcher)
Anya Chalotra as Yennefer
Freya Allen as Ciri
Joey Batey as Jaskier
Netflix has released character posters for all four, codifying the quartet:
Based on details from the filming, We can also expect returns from Mecia Simson (Francesca), Mahesh Jadu (Vilgefortz), Lars Mikkelsen (Stregigobor), Anna Shaffer (Triss Merigold), Royce Pierreson (Istredd), Bart Edwards (Duny/Emperor Emhyr/The White Flame), Cassie Clare (Phillipa), MyAnna Buring (Tissaia), Tom Canton (Filavandrel), Graham McTavish (Dijkstra), Simon Callow (Codringher), Liz Carr (Fenn) and Therica Wilson-Read (Sabrina), and Gaia Mondadori (Ciri's long-dead mother Pavetta).
Given the storylines of The Witcher's second book Time of Contempt, it seems likely we'll also see Mimi Ndiweni (Fringilla), Terence Maynard (Artorius Vigo), Eamon Farren (Cahir), Wilson Mbomio (Dara), Ed Birch (King Vizimir), Aisha Fabienne Ross (Lydia), Adjoa Andoh (Nenneke) and Kaine Zajaz (Gage). And after that end of season 2 reveal if we don't see Sam Hazeldine (Eredin, King of the Wild Hunt), we'll eat a horse.
And yes, Kim Bodnia (Vesemir) will be returning in The Witcher season 3.
Someone we predict will be a part of The Witcher season 3 is Samuel Blenkin's Avallac'h. Although he's from the 1000+ years past of The Witcher: Blood Origin, his time travel at the end of that miniseries into the modern-day of the Witcher has us hopeful as to what's next.
The one series regular who is definitely not coming back is Roach.
Sigh.
I know. Toss a coin.
And long live Roach 2!
The new cast of the Witcher season 3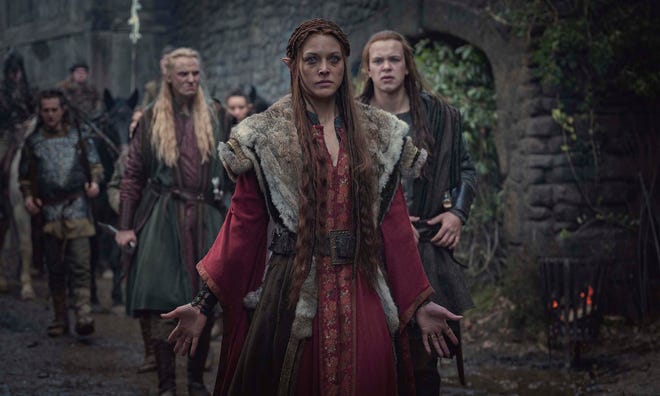 Expect many new faces in the Witcher's third season, such as:
Meng'er Zhang as the archer Milva
Robbie Amell as Gallatin, leader of the Scoia'tael army
Hugh Skinner as Prince Radovid, playboy younger brother of Redania's King Vizimir
Fabian McCallumas Kayleigh, member of a group of teenage thieves and cutthroats who take Ciri in called the Rats
Christelle Elwin as Mistle of the Rats
Juliette Alexandra as the Nilfgaardian Reef
And there is speculation that previously announced Aggy K. Adams may be playing Askra. According to Redanian Intelligence a new Rats spinoff series to air between seasons 3 and 4 has just begun preproduction (!), with Witcher writer Haily Hall as showrunner and Hissrich as executive producer.
Saffiya Ingar and Rochelle Rose have also joined Witcher for season 3 and are speculated to be part of the Lodge of Sorceresses. Jim Sturgeon will play royal messenger Aplegatt, and Sean Cernow is coming on in an undisclosed role that some think might be Ralf Blunden (aka the Professor).
Also, it sounds like Chris Fulton, who plays Rience, has left the show and is now going to be played by Sam Woolf; and the character of Crach an Craite, who was portrayed in season one by Blair Kincaid, will now be portrayed by Vikings: Valhalla and Game of Thrones star Johannes Haukur Johannesson.
Who is being recast in the Witcher?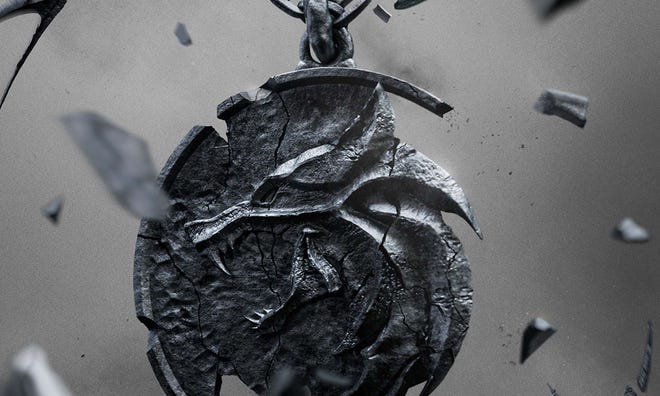 Henry Cavill isn't the only Witcher actor who is departing (more on that in a bit). The Witcher season 3 will also see recastings.
The character of Rience will now be played by Sam Woolf, replacing Chris Fulton who left the show for undisclosed reasons.
Additionally, Johannes Haukur Johannesson (of Vikings: Valhalla and Game of Thrones fame) will be taking over the Crach an Craite role, replacing Blair Kincaid.
Isn't Henry Cavill leaving the Witcher?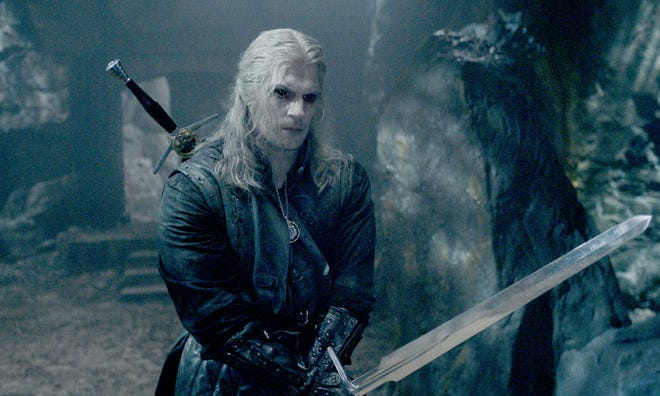 Yep. But he has announced that he will be leaving the show after the season.
While Cavill is the hugest of Witchheads and has spoken repeatedly about how much he has loved being on the show, neither he or Netflix has disclosed the reason behind his departure.
Cavill is scheduled to be succeeded by the Hunger Games' Liam Hemsworth, who was a runner-up for the Geralt role originally - losing it out to Cavill. According to Netflix, Cavill will be in all of season 3 with Hemsworth coming in season 4 - but there could be a way to have both in season 3, if Netflix wanted to surprise fans.
---
Get ready with our guide to how to watch The Witcher.