June 2022 - This month in comic history, from 75 years ago to now
Celebrating the milestones of some of the most important events in comics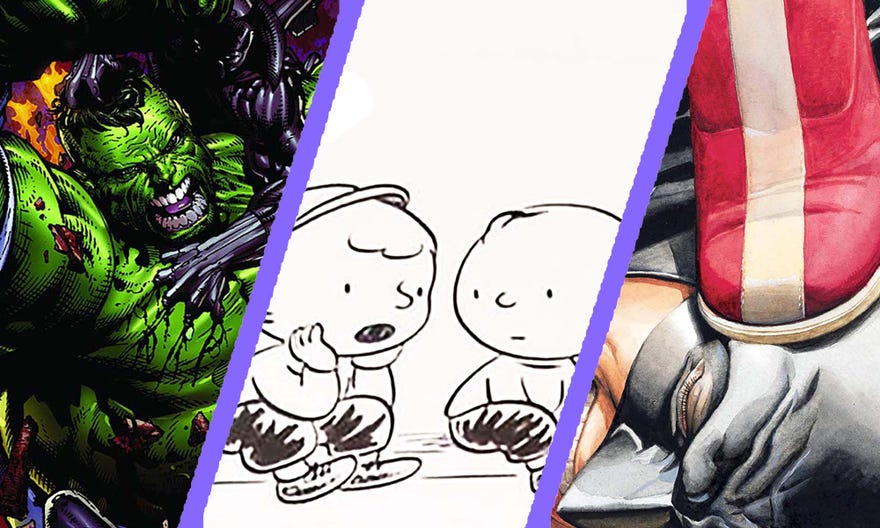 Welcome to our very first edition of This Month in Comic Book History, a regular feature where we'll be celebrating the milestones of some of the most important events in comics.
For 20 years, June has been the launching point for the superhero comic book summer event season, which has come to define the lineups of the the two biggest superhero publishers, DC and Marvel. For our purposes, we're going to expand our view of the medium beyond the happenings of Marvel and DC, however.
Join us as we take the cosmic treadmill back five years, 10, 15, 20, and beyond…
Five years ago: June 2017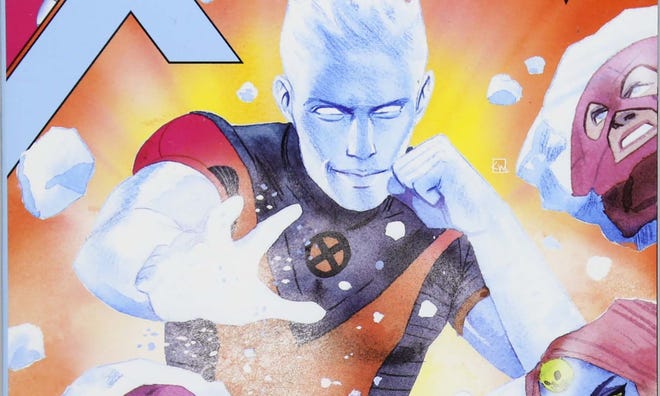 Sina Grace and Alessandro Vitti launched their sleeper hit series Iceman, exploring mutant Bobby Drake's sexuality as a gay superhero for the first time in his own title. Initially underwhelming sales led this series to be canceled by its eleventh issue. But then, something surprising happened: despite low single issue numbers, Iceman became a hit on the trade paperback market when the series was collected after the announcement of its cancellation. This led not only to a revival of the series the next year, but a new understanding of demand for queer content in mainstream superhero comics, and an exposure of the failures in comics' metrics for recognizing a book's success.
DC Comics' line of one-shot crossovers between their superheroes and the cast of Looney Tunes presents the surprising Batman/Elmer Fudd by Tom King and Lee Weeks, a disarming paean to the '70s Batman stories of Steve Englehart and Marshall Rogers.
Doctor Aphra, rogue archaeologist and breakout character of Marvel's Star Wars comics line, gets her own title with Doctor Aphra #1. At the same time, a new Darth Vader series begins, set during the Jedi Purge after Star Wars Episode III: Revenge of the Sith.
Kabi Nagata's autobiographical My Lesbian Experience with Loneliness makes its English debut, a deeply personal coming-of-age story about sexuality and mental health.
Dynamite Entertainment reboots Russ Manning's '60s pulp sci-fi adventure series Magnus, Robot Fighter as Magnus, now starring a psychologist named Kerri Magnus on a mission to integrate sentient machines peacefully into the rest of the world.
Ten years ago: June 2012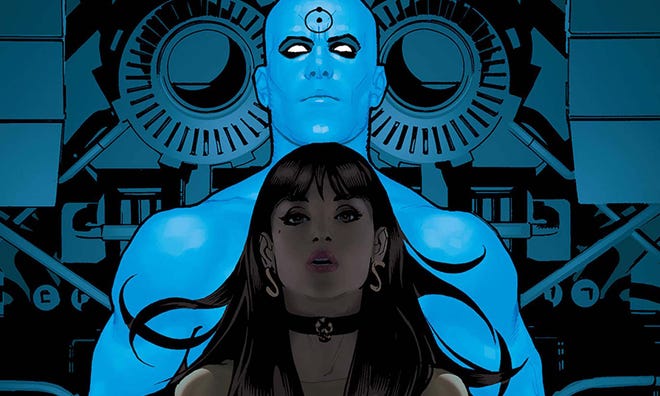 DC debuts their controversial Before Watchmen comic line, a series of connected titles by some of the most prestigious working talent in comics exploring the story and characters of Alan Moore and Dave Gibbons' 1986 Watchmen before the events of the original story. The comics were developed with artist Dave Gibbons' blessing. Alan Moore's, not so much. Either way, Before Watchmen proved only the beginning of DC's plans for revisiting the graphic novel classic, as series such as Doomsday Clock, Rorschach, and HBO's Watchmen television sequel continued to expand on hallowed ground.
Peter Parker and Miles Morales team up for the first time in Marvel's Spider-Men.
After 35 years, Matt Groening's pre-Simpsons newspaper comic strip Life in Hell ceases publication.
Hit-Girl, breakout character of Mark Millar's Kick-Ass, gets her own comic miniseries.
To commemorate the 50th anniversary of the trading card line which inspired a 1996 Tim Burton movie, IDW launches a Mars Attacks! comic series. For 10 issues, the Martians invade the worlds of The Real Ghostbusters, Transformers, Popeye, and pretty much every other property IDW had the rights to publish at the time.
15 years ago: June 2007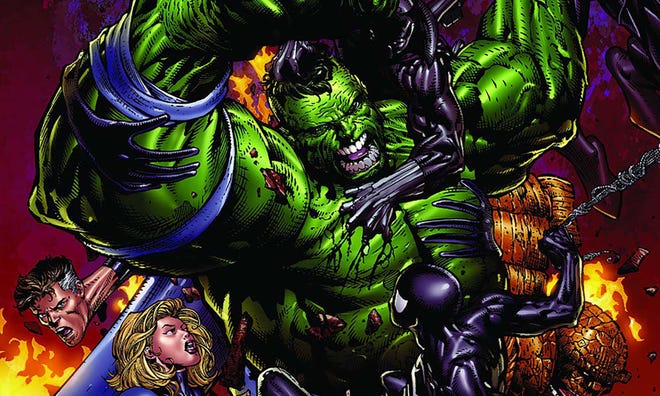 Who would win in a fight: The Hulk, or– let's stop you right there. Because 15 years ago, we learned that the answer to that question, no matter who the other fighter might be, is always the Hulk. Filled with an infinite reservoir of rage, the World War Hulk event put practically everyone in the Marvel Universe in Hulk's path to end his rampage. Everyone, with one exception, failed – and even the Sentry lost the fight which brought Bruce Banner down. Since then, any Hulk reading list is incomplete without World War Hulk as the clearest illustration of how The Hulk is truly the strongest there is.
The Sinestro Corps War begins in Geoff Johns' Green Lantern run for DC Comics, setting up the dynamic between multi-colored factions which would define the cosmic side of the DC Universe for a decade.
The hypersexualized public domain fairytale aesthetic of Zenescope Entertainment finds fertile ground with Return to Wonderland #0, the launching point of their most successful Wonderland line.
Paul Dini introduces the world to his femme fatale take on the Shadow with Madame Mirage for Top Cow Productions, with art by Kenneth Rocafort.
20 years ago: June 2002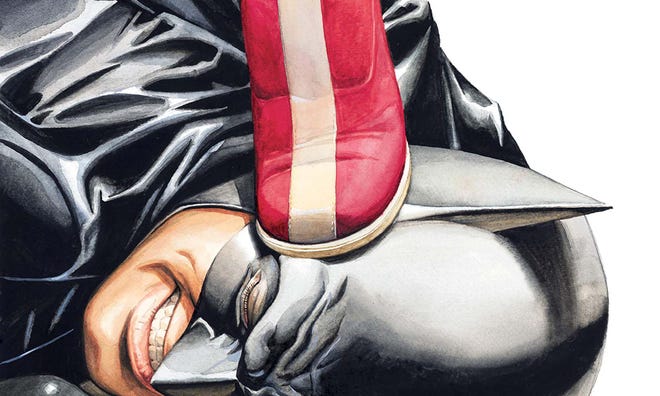 This is a big month in Batman history, but we're gonna go ahead and highlight something else happening at DC on June of 2002. This was the time of publication for Wonder Woman: The Hiketeia, a graphic novel which placed Wonder Woman both physically and ideologically in battle against Batman. Essentially an intro course on Wonder Woman for Batman readers, The Hiketeia was author Greg Rucka's first work on DC's leading lady. Based on The Hiketeia's success, Rucka would go on to write not one, but two of the most definitive runs in the character's history.
Jeph Loeb and Jim Lee take over the main Batman book for a year-long mystery about a new villain in town called Hush.
Peter David and Dale Keown attempt to tell the last-ever Hulk story with Hulk: The End.
Hopeless Savages, Jen Van Meter's meditation on the long-term effects of the '70s punk scene, begins its run with Oni Press.
Grant Morrison begins publishing The Filth, a strong candidate for the Grant Morrisoniest comic that Morrison has ever Morrisonned. Considered a thematic sequel to The Invisibles, this is the book to cite as your favorite for true cred with the comic book chaos magick crowd.
25 years ago: June 1997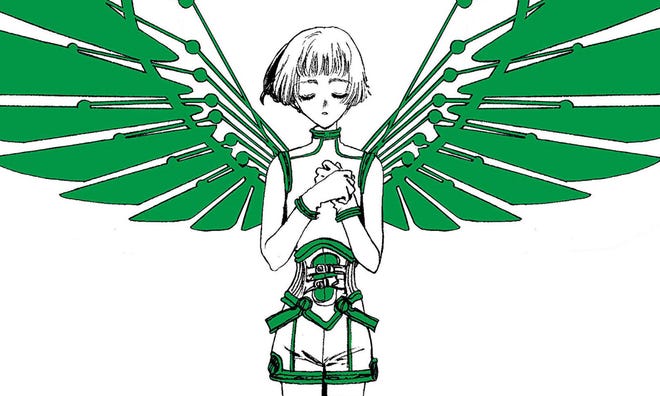 The all-female manga artist collective CLAMP releases CLOVER, the story of superhuman children in a dystopian future. CLOVER ran concurrently with CLAMP's biggest hit, Cardcaptor Sakura, and helped established the team as one of the most dominant and recognizable creative forces in manga.
A bold new era begins for Canada's premiere team of mutants with the second volume of Alpha Flight, featuring new team members Flex, Guardian, Manbot, Murmur, and Sasquatch – no, not former Alpha Flight member Walter Langkowski, but the actual, mythical Sasquatch.
After working with Deadshot extensively on Suicide Squad, John Ostrander attempts to develop the long history of the character's family, the Lawtons, going back to the old west. Somewhere along the line, the story is retooled to be about Superman's adopted family. In June 1997, it releases as The Kents.
Mike Allred's Superman/Madman Hullabaloo! unites his signature madcap hero with the Man of Steel. Now, 25 years later, Allred is currently working with Mark Russell on a new Superman story, Superman: Space Age.
Long before Scott Snyder or Joshua Williamson would do the same, John Byrne kills off Wonder Woman in Wonder Woman #124. She comes back just a few issues later, ascendant as the Goddess of Truth.
50 years ago: June 1972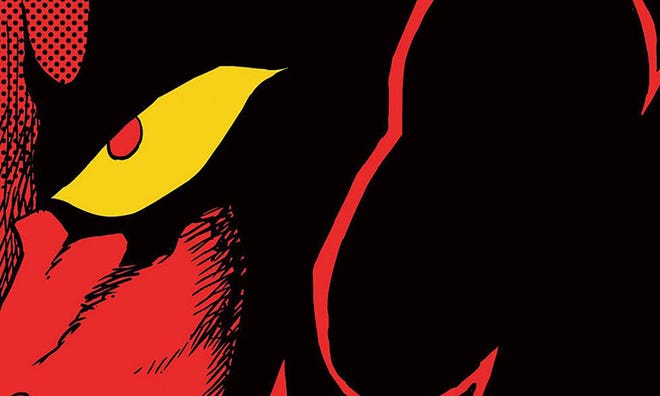 Go Nagai's Devilman begins publication in Weekly Shonen Magazine, an apocalyptic story of one teenager caught in the final battle between Heaven and Earth. One of the most influential manga of its time, Devilman would go on to inspire the likes of Akira and Neon Genesis Evangelion, as well as multiple animated adaptations.
In the back pages of every Marvel comic, publisher Stan Lee starts printing his own signature opinion column, often far ahead of its time in its challenging of accepted norms and calls for social equality. For the next 10 years, this column would continue running as 'Stan's Soapbox.'
While Jack Kirby's Fourth World Saga draws to an untimely end, a new legend arises. Kirby's infernal creation, the rhyming Etrigan, debuts in The Demon #1.
Jack Russell, Marvel's "Newest, Weirdest Sensation," gets a title of his own with Werewolf by Night #1. Revealed later to have been formed from the very first Cosmic Cube, the cosmic entity known as the Shaper of Worlds first appears in The Incredible Hulk #155.
75 years ago: June 1947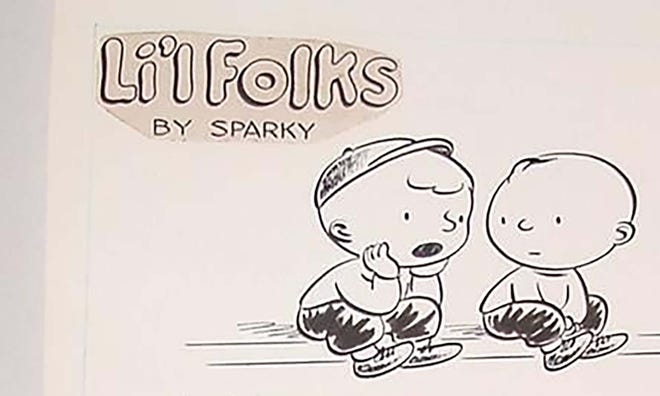 Cartoonist Charles Schulz begins publishing a newspaper comic about a gang of precocious kids tinged with a subtle, melancholic, philosophical humor… we're talking, of course, about the short-running comic strip Li'l Folks. This 'Proto-Peanuts' would run until 1950, when it was replaced with Schulz's much more successful and more fully realized creation.
In All-Star Comics #36, Superman, Batman, and Wonder Woman are shown working together for the very first time, as members of the Justice Society of America.
In a back-up story to Flash Comics #86 featuring the hapless Johnny Thunder, our hero runs across a beautiful costumed crimefighter posing as a criminal, with whom he immediately falls madly in love – and so, apparently did the readers. Just a few installments later, this new character would replace Johnny Thunder in his own feature, and become one of the most popular members of the Justice Society of America. We know her today as Black Canary.
Mrs. Wagner's Boarding House, for a time the home base of Captain Marvel Jr. and the rest of the Marvel Family, first appears in Captain Marvel, Jr. #52.
Paula Brooks, also known as Huntress and Tigress, is introduced as Wildcat's nemesis in Sensation Comics #68. May or may not be the same character as the Tigress who opposed Zatara back in Action Comics #1; jury's still out.
We'll be back next month with more important anniversaries where these came from. If you have some upcoming dates in mind that are worthy of recognition, tell us in the comments or on social media. Comic history goes wide and far enough that there's always something to celebrate.