Thomas Woodruff: The artist and his publisher respond to calls to axe his Eisner noms following emotional abuse allegations
As emotional abuse allegations continue to appear, the publisher and creator of Francis Rothbart attempt to head off criticism
Editor's note: An earlier version of this piece incorrectly identified former SVA admissions counseler Jennifer Lloyd.
Days after multiple posts on social media accusing him of professional and personal misconduct prompted by his nominations for this year's Will Eisner Comic Book Industry Awards, illustrator and former educator Thomas Woodruff has released a statement, seeking to address the subject.
Woodruff, whose 2022 graphic novel Francis Rothbart! The Tale of a Fastidious Feral earned him four nominations — for 'Best Graphic Album - New,' 'Best Painter/Multimedia Artist,' 'Best Lettering,' and 'Best Publication Design' — came to the comic book publishing industry after nearly four decades as an educator at the prestigious School of Visual Arts in New York City, 20 of which were spent as the chair of the Illustration and Cartooning Department, a position he retired from in 2021.
Former students of Thomas Woodruff step forward to talk of abusive behavior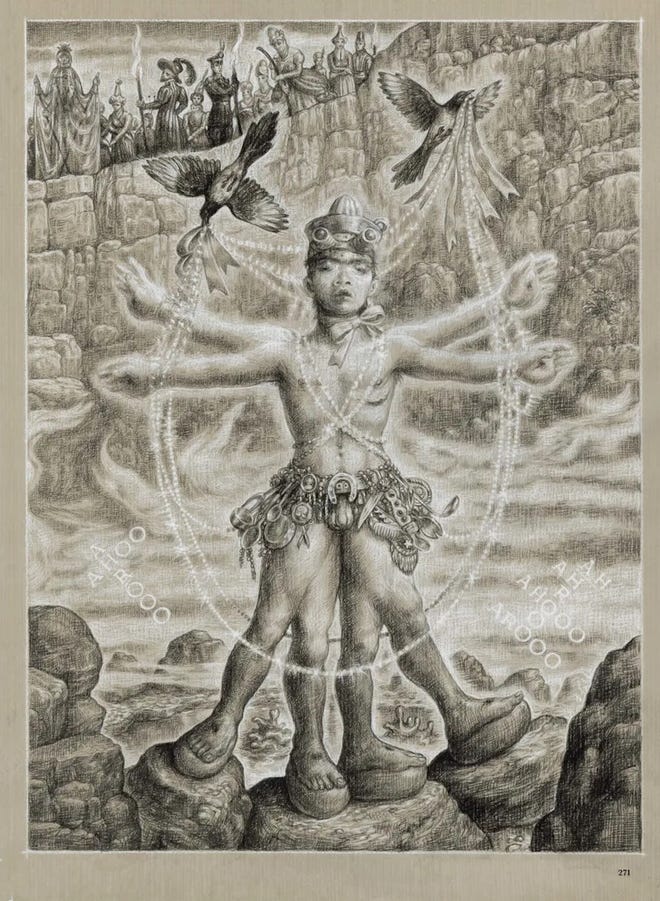 In the wake of the 2023 Eisner nominations being released, multiple former SVA students - including an Eisner-winning artist as well as a current DC Comics' editor - came forward on Twitter to share stories of alleged mistreatment and emotional abuse by Woodruff.
"I remember minding my business in the illo lab when he came in with a painting of Trump he made with his own shit, unwrapped it, used the student scanners to scan it. He then left without cleaning the scanners and made one of the student workers in the lab clean them down," wrote Patrick Edell, while comic artist Kaylee Rowena shared, "I came to Woodruff my freshman year [with] concerns about whether I'd be able to afford continuing to go to SVA, and he was the first of many to tell me if I didn't have $ i shouldn't have bothered being there at all."
"My sophomore year he told me I should just go ahead and drop out bc I'd never make it as an artist. Over a decade later, his words still contribute to my own ongoing severe impostor syndrome," admitted Eisner award-winning artist Jen Bartel.
"We were children and he was supposed to nurture and empower us. Instead we were tools for him to inflate his own mangled sense of ego with. I'll never forget the things he did to me, my classmates, and my teachers," added DC editor Arianna Turturro.
Former SVA admissions counselor Jennifer 'Steen' Lloyd (who worked with the institution while Woodruff was a department chair) alleges that Woodruff advocated in meetings that certain nationalities be limited in terms of admissions to the programs.
Current SVA student Kaitlyn Quach relates a story she was told (without naming the source) of Wooodruff preventing honors program students from receiving emails about "mandatory comics dept. meetings" because of his personal negative feelings about the honors students in the comics program.
As criticism of Woodruff grew, some on social media suggested that his nominations be reconsidered in light of his past actions. One of this year's Eisner Awards judges, A. David Lewis, has responded publicly about the petition, tweeting that it's "a slippery slope, rescinding nominations based on opinions of character."
A request to strip Woodruff of his Eisner Awards nominations gains traction
As stories of Woodruff's behavior continued to emerge on social media, a petition was launched asking for all four of Woodruff's Eisner nominations be rescinded. The petition itself explains, "The Eisner Awards are some of the most high-profile honors that a comic can receive. Awarding Thomas Woodruff's current work with these accolades would send the message that historical abuses of power and open distaste of the very medium itself should be celebrated. In the world of comics, support and care for those who are learning and growing needs to be recognized and rewarded — not duplicitous work enabled by an exploitation of power. We, as a community, can — and will — do better than that."
According to the organizers of the petition, 647 people have signed the petition as of this writing. Amongst them are a number of prominent creators, critics, and editors throughout the industry, including the best-selling YA cartoonists Raina Telegmeier and Maia Kobabe, comics writers Vita Ayala and Danny Lore, King Features Syndicate's editorial director of comics Tea Fougner, Z2 Comics' senior editor Camilla Zhang, comics artist/writer Erica Henderson, and comics journalist/editor Claire Napier (co-founder of the Eisner-award winning Women Write About Comics). In addition, 'The SVA Illustration Majors in Support of Cartooning Majors' is also listed as being a part of the petition - although the names of the individuals aren't stated.
Notably, the petition specifically addresses the "Eisner Award jury panel," which actually is powerless to what is being asked; once the nominations for a given year have been decided upon and announced, the six-person judging panel has fulfilled its obligations and has no more say over events. The winners of each category are decided by private vote from eligible parties - namely, industry professionals - and overseen by Comic-Con International. Any decision regarding withdrawing nominations would have to be made by the Eisner Awards organizers, not the judges.
Woodruff and his publisher Fantagraphics respond; the Eisner organizers don't (yet)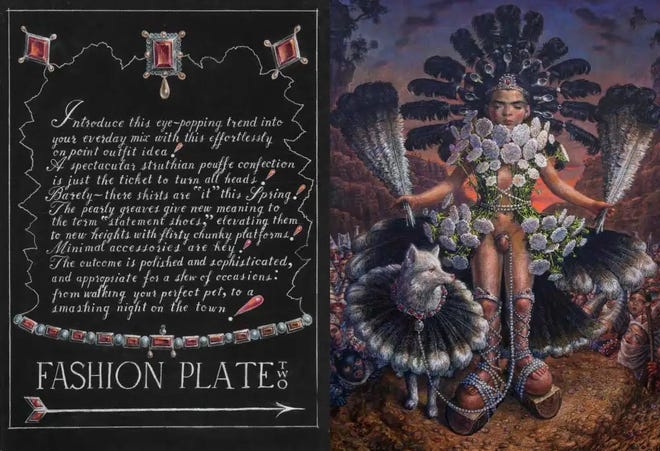 In response to all of this activity, Woodruff released the following statement via the publisher of Francis Rothbart, Fantagraphics Books. The statement is presented in its entirety.
"This book was carefully made over nearly a decade. It was never made with the intention for accolades, awards, or even an audience. It was made only with love: my love of comics, of drawing, picture-making, storytelling, design, type and letterforms, grand opera, Venetian painting, and heartfelt sentiment. These are themes I have explored for years.
"When I took the position of Chair of Illustration and Cartooning in 2000, my dedication to both departments was strong and sincere. The Cartooning department grew from 121 students to 166 students in 2020, the Illustration Department grew from 312 to 746. During my tenure, we presented the students' best 20 page comics in a large end of the year Junior exhibition. I instituted and oversaw the creation of a full color annual Cartooning Magazine, designed to showcase the impressive work of our Seniors. I worked closely with our library to assemble one of the best Cartooning collections in the country. A Cartoon industry leader referred to the department as the "Harvard of Cartooning" referring to the impressive faculty I assembled over time, and the level of sophistication of our students, (many of them Eisner award winners and nominees, including this year). In working with students, my frank critiques were intended to help them develop keen minds and strong spines.
"As a openly gay man in my late sixties, I have been called 'faggot' more times than I would choose to remember, and seen too many die too young during the AIDs epidemic.
"In my work as an artist and educator in my over 40 year career, I have attempted to help break and blur some cultural barriers that are still deeply enmeshed within our present day society. Artists must be brave, particularly telling the stories that they need to tell. Francis challenges the torches and pitchforks, he is stronger than the misunderstandings, the bullying, and the hate. I am too!"
Fantagraphics Books also released its own statement to accompany Woodruff's, which reads as follows:
"Francis Rothbart! is an allegory of an outsider child, who is orphaned in the wild as a toddler. He is different, trying in vain to be accepted by the local townspeople. He is an avatar of innocence, devoid of savagery, attempting to survive. His ethnic origins refer to The Jungle Book's Mowgli, but Woodruff wanted his character's personality to appear more gender fluid, with a feminine side. With all his attempts to fit in, his mother-figure is stoned to death by a gang of intolerant thugs; and in the ending sequences, the townsfolk come after him with pitchforks and torches.
"In our current culture where the 'other' is constantly under attack, and creative, challenging, and underground art is being maligned and banned, this story seems eerily prescient."
Comic-Con International, which is responsible for the organization of the Will Eisner Comic Industry Awards, has not released any statement on the controversy or on the attempts to push for the withdrawal of the four nominations. CCI and the Eisner Awards organizers have not responded to a request for comment from Popverse on this story.
Winners of this year's Will Eisner Comic Industry Awards are scheduled to be announced during a ceremony on July 21 at San Diego Comic-Con.
---