TMNT: The Last Ronin sequel coming soon from Nickelodeon and IDW Publishing
TMNT: The Last Ronin isn't the last story for the last Teenage Mutant Ninja Turtle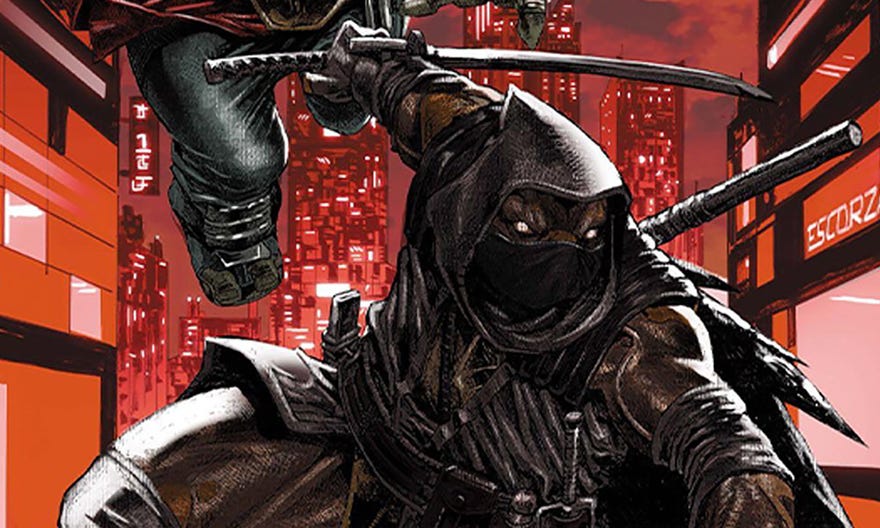 The hit series that revitalized the Teenage Mutant Ninja Turtles comics line and re-ignited the spark of its co-creator Kevin Eastman is coming back for a second slice.
IDW Publishing has announced a sequel to the recent hit event series TMNT: The Last Ronin . TMNT: The Last Ronin II - Re-Evolution was first revealed during an IDW panel at San Diego Comic-Con (and shared first with IGN).
According to IGN's coverage of the book, Re-Evolution brings together the original Last Ronin creative team: co-writers Kevin Eastman and Tom Waltz, artists Ben Bishop, Esau Escorza and Isaac Escorza, colorist Edgar Delgado and letterer Shawn Lee.
The new series will follow a different gang of TMNT, the new mutants introduced in the last pages of the last issue of Last Ronin (er, the first Last Ronin). This new gangh of turtles, Yi, Uno, Odyn, and Moja must follow in the footsteps of their predecessors and rebuild NYC after the damage Shredder's grandson did in the first series.
Luckily, they'll have sensei Casey Marie Jones, the daughter of Casey Jones and April O'Neil, to help them out.
"The real heart and soul for me with dusting off and bringing Last Ronin to life three years ago was my belief 'Every beginning must have an end,'" Kevin Eastman told IGN. "I wanted to bring full circle to what [TMNT co-creator Peter Laird and I] started in 1984 and set out to do in 1987. With Last Ronin, with my friend Tom Waltz and an incredible gathering of brilliant artisans, we accomplished that 33 years later."
""Little did we know," elaborated Tom Waltz, "[...] The Last Ronin would become a publishing sensation, a New York Times bestseller, far surpassing our initial hopes and expectations. And not only was it successful, it offered Kevin and I the opportunity to revisit what we've lovingly come to call the Roninverse in the form of prequels and sequels -- first with Lost Years/Lost Day, and now with The Last Ronin II - Re-Evolution. I couldn't be more excited and humbled to help bring the next generation of Teenage Mutant Ninja Turtles to the world."
TMNT: The Last Ronin was a five-issue comic published from 2020 to 2021, anf followed Michelangelo on a a revenge mission after the other three Turtles were murdered in an ttack by the Hand. Set in the near future, the Last Ronin took queues from Frank Miller's Batman: The Dark Knight Returns to paint a grim-dark future for the pizza-lovin' reptiles - as well as their colleagues like APril O'Neil, and their enemies such as Shredder.
TMNT: The Last Ronin was based on a story by creators KEvin Eastman and Peter Laird, then fleshed out by Eastman, co-writer Tom Waltz, and artists Esau and Isaac Escorza, Ben Bishop, and Luis Antonio Delgado.
The Last Ronin was so popular that it's already prompted the TMNT owner Nickelodeon to commission a video game adaptation of the project, although it's still a few years out.
Look for more details on TMNT: The Last Ronin II - Re-Evolution here at Popverse.