Tom King & Elsa Charretier chat Love Everlasting
"I changed how I wrote comics," King says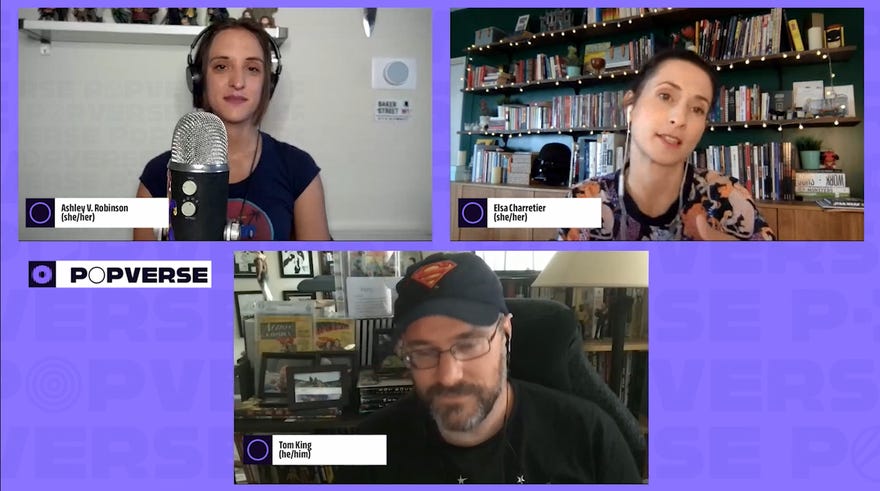 Love Everlasting is one of the superstar comic book series to come out of the Substack boom. At first blush it's a romance comic in the style of classic Gold and Silver Age romance comics until an increasingly horrific twist is born from the first issue. The series comes out of Eisner Award-winning writer Tom King's Substack with superstar artist Elsa Charretier bringing multiple worlds to life from issue to issue.
Lucky for us, Popverse's Ashley V. Robinson was able to chat with Love Everlasting writer Tom King and artist Elsa Charretier ahead of the series print debut at Image Comics.
"I changed how I wrote comics," King tells Popverse, "… now I write all my comics at once like an novel. So, I'll write five Love Everlastings at a time then another five. By doing that I know exactly what's going on in issue 5 before Elsa starts drawing."
Here is our full 32-minute interview with Tom King and Elsa Charretier.
Get into the comic shop scene with our comic store guide.