Top 5 Anime Panels From New York Comic Con x MCM Comic Con's Metaverse
Bringing the world to you, one anime panel at a time.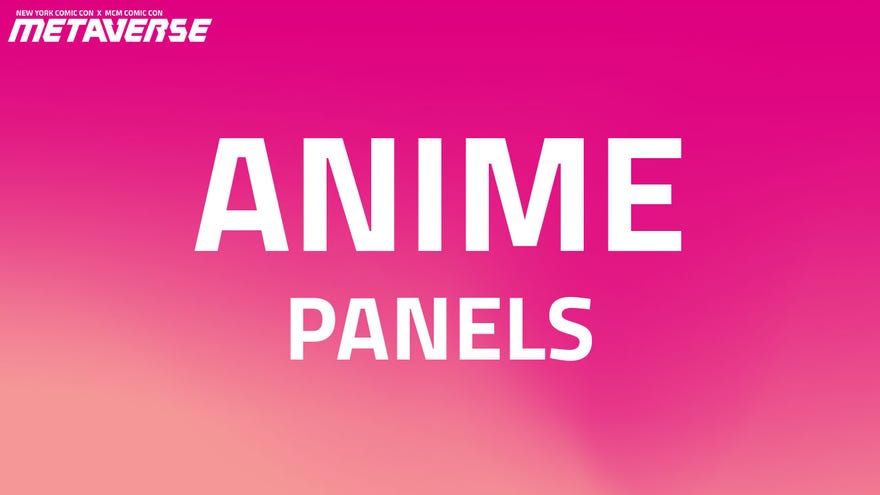 While we all mourn the loss of the 2020 comic con season, I'm not going to write its eulogy. My friends, colleagues, and fellow industry professionals work way too hard on these events to focus on what we're missing. Instead, I'd like to write briefly on one of the major benefits to digital conventions. We are now no longer bound by physical events, travel, and schedules. Anybody from around the globe can participate in our events, including actors, creators, and musicians. The fans that benefit from this most are guaranteed to be anime and manga fans. International flights are no longer needed to access your favorite creators and voice actors. To me, the team lead behind the anime/manga programming at the NYCC x MCM Metaverse, this is very evident across our panels. From cast reunions to famous anime directors like Kunihiko Ikuhara, Metaverse is helping to make the world a little bit smaller for us nerds.
Below is a highlight of some of the many anime and manga panels you will see at NYCC x MCM Metaverse taking place from October 8-11 on Youtube.
1. VIZ & Powerhouse Animation Present Seis Manos
Friday October 9 @ 9:50 PM - 10:50 PM EST
Join the creative team and cast members on a deep dive into Seis Manos as they reflect on their favorite moments and reveal lots of behind-the-scenes secrets. Panelists include: Brad Graeber (Co-creator), Álvaro Rodríguez (Co-creator), Daniel Dominguez (Writer), Willis Bulliner (Director), Jonny Cruz (Voice of Jesus), and Angélica Vale (Voice of Garcia).
2. Demon Slayer : Kimetsu no Yaiba Panel
Friday October 9 @ 5:50 PM - 6:20 PM EST
Join Funimation and Aniplex of America for a fun deep dive into Demon Slayer: Kimetsu no Yaiba series and what is to come in the new upcoming Demon Slayer film, which is coming soon!
3. Revolutionary Girl Utena
Saturday October 10 @ 9:30 AM - 10:00 AM EST
Hear from iconic Manga Writer, Chiho Saito (Kanon, Revolutionary Girl Utena, The World Exists For Me) and Director, Kunihiko Ikuhara (Sailor Moon, Revolutionary Girl Utena) as they answer fan questions and take a look back at the critically acclaimed and highly influential anime series. Panel hosted by Anime Limited.
4. Yu-Gi-Oh! Duel Monsters Reunion
Sunday October 11 @ 7:05 PM - 7:35 PM EST
IT'S TIME TO DUEL! The original cast of Yu-Gi-Oh! DUEL MONSTERS reunites in this panel moderated by Sam Black. The cast will be reminiscing about their time on the show, working with each other, and answering YOUR questions! Perhaps we'll finally get an answer to the age old question, "WHAT DOES POT OF GREED DO?".
5. Crunchyroll Originals Sampler - Onyx Equinox & More
Sunday October 11 @ 7:40 PM - 8:10 PM EST
Get a taste of all the great Crunchyroll Originals series from 2020, plus a closer look at Onyx Equinox. See trailers for Tower of God, The God of High School, Noblesse, and exclusive content for Onyx Equinox from Virtual Crunchyroll Expo 2020.