Top 5 Comic Panels From New York Comic Con x MCM Comic Con's Metaverse
Get your comics panels here!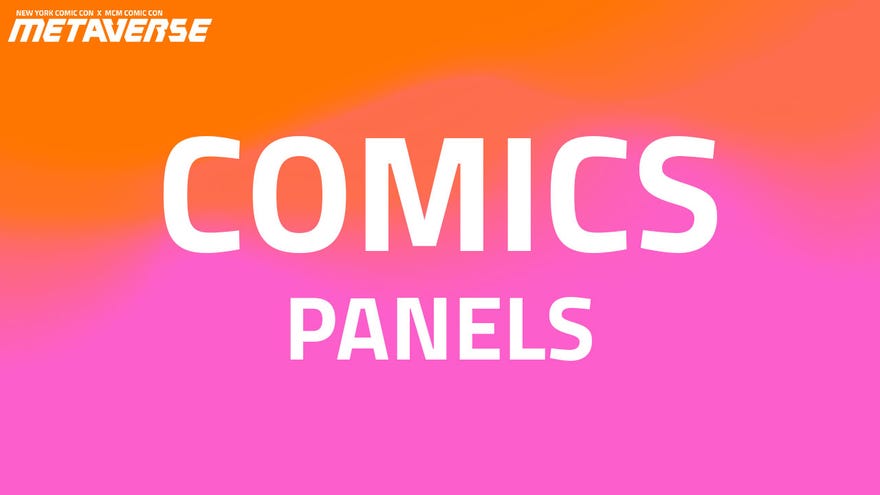 Looking for all the big comic news and panels from the biggest publishers in the industry? NYCC x MCM's Metaverse has you covered with 4 days of some of the best and brightest creators in the industry. Check out these incredible programs taking place from October 8-11 on Youtube.com/NYCC.
1. The Adventure Zone Graphic Novel - The Crystal Kingdom
Thursday October 8 @ 3:45 PM - 4:15 PM EST
They've done it again! The co-creators of The Adventure Zone have THREE #1 New York Times bestselling graphic novels—The Adventure Zone: Here There Be Gerblins, The Adventure Zone: Murder on the Rockport Limited!, and now The Adventure Zone: Petals to the Metal. And if you haven't read them yet, now's the time to catch up, because co-authors Clint McElroy, Justin McElroy, Griffin McElroy, Travis McElroy, and co-adaptor and illustrator Carey Pietsch are coming together to discuss each of these books, the process of adapting a podcast into a graphic novel, and to share an exclusive sneak peek of The Adventure Zone: The Crystal Kingdom (you heard that right! There will be a fourth book!) coming in 2021 from First Second. This conversation will be moderated by Erika Ishii (Destiny 2).
Also, don't miss D&D: A Worshop with the McElroy Family during the Metaverse!
2. IDW Presents - The World of Locke & Key
Thursday October 8 @ 4:20 PM - 4:50 PM EST
Unlock what's next in the world of Locke & Key, now a hit Netflix original series! Join New York Times best-selling author Joe Hill (Full Throttle, NOS4A2, Dying is Easy) and legendary artist Gabriel Rodríguez in conversation with series editor Chris Ryall, as they welcome you back to Keyhouse. Be the first to hear more about the next wave of comics and graphic novels in the Locke & Key franchise!
3. MARVEL | Venom - King in Black
Friday October 9 @ 11:45 AM - 12:15 PM EST
This December…Darkness Reigns! Marvel Editor Devin Lewis, Writer Donny Cates and Artist Ryan Stegman will bring you everything you need to know leading into Eddie Brock's climactic standoff with one of Marvel's most terrifying villains in the next shocking chapter in their Venom saga, KING IN BLACK! It's all been leading to this, True Believers!
4. Creating Worlds - Building a Comics Universe for the Ages
Friday October 9 @ 12:55 PM - 1:25 PM EST
Dark Horse Comics is known for cultivating creator-owned comic universes expanding the worlds of licensed comics. Join Jody Houser (Stranger Things, Critical Role), Nnedi Okorafor (LaGuardia, Binti), Chris Roberson (Witchfinder, iRobot), and Gene Luen Yang (Avatar the Last Airbender, Superman Smashes the Klan) as they discuss the universes they've built up and out in comics and beyond.
5. DC | In Conversation with Scott Snyder & James Tynion IV
Friday October 9 @ 2:55 PM - 3:25 PM EST
Scott Snyder and James Tynion IV – Comics' biggest superstars in conversation, talking about their current DC megahit projects, DARK NIGHTS: DEATH METAL, BATMAN, PUNCHLINE, and more. You don't want to miss this one!
Check out the comics featured on these panels here!