Five trans comics creators to check out this Trans Day of Visibility
It's the International Transgender Day of Visibility! Let's celebrate with some comics.
March 31st is International Transgender Day of Visibility, one of the two major holidays that exist in support of trans people worldwide. Of the two holidays (the other being the Trans Day of Remembrance in November), it's meant to be the happier one, a day for us to exist openly, in celebration of who we are. In that celebratory spirit, here are some trans comics creators you should really be paying attention to: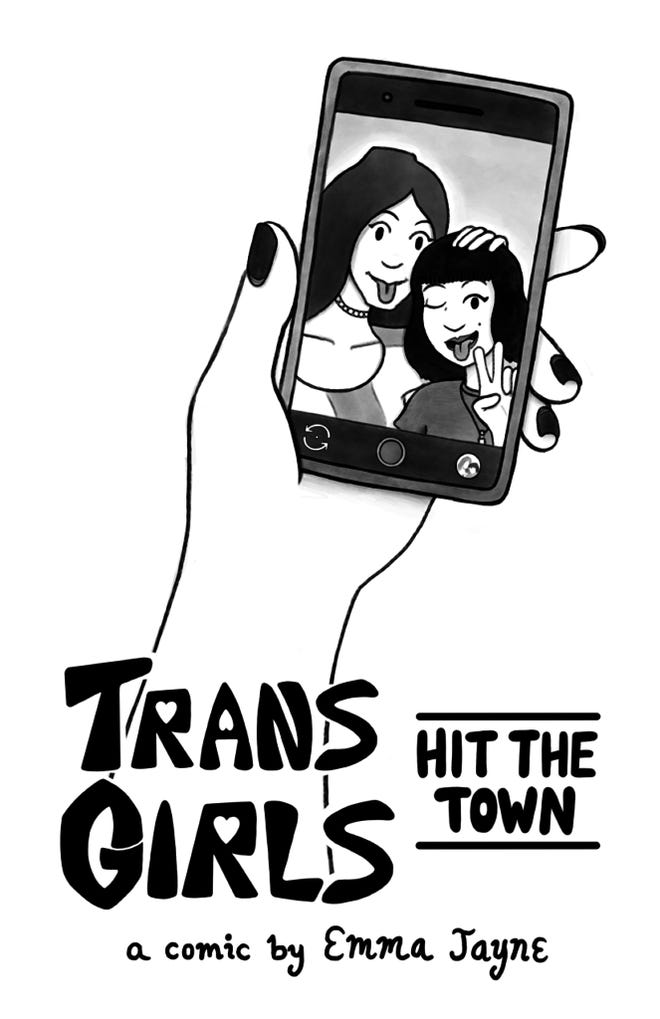 An Ignatz and Prism Award-winning comics creator, Emma Jayne is known for comics such as Trans Girls Hit The Town, its sequel, Trans Girls Hit the Field, and Pseudo Slut Transmission, all about the highs and lows of existing while trans in society.
Emma's comics aren't exactly diary comics, but they're relatable all the same—slice-of-life tales that aren't difficult to see oneself in, detailing believable, every-day events. That relatability is part of what won her awards; there's a universality in the down-to-earth stories she tells. Her next project is LSBN, with Sloane Leong (Prism Stalker, A Map to the Sun), due out in June of this year.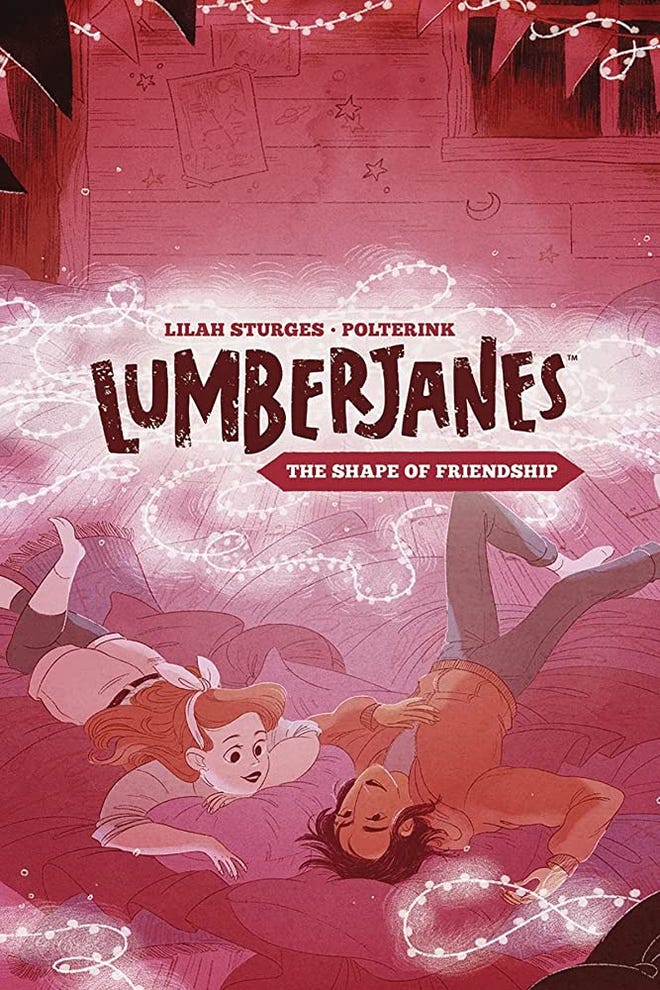 If you read comics regularly, chances are you've heard of Lilah Sturges. She co-wrote the Fables spinoff Jack of Fables with Bill Williamson, as well as House of Mystery, which ran nearly as long. That work led to an exclusivity deal with DC Comics which in turn had her working on Blue Beetle, part of Final Crisis, and Justice Society of America. Following the end of that deal, she made a Thor graphic novel with Marvel, then went on to write three Lumberjanes graphic novels as well as co-creating Girl Haven with Meaghan Carter and Joamette Gil.
Until very recently, Sturges also ran a regular event on social media called Trans Pizza, which is exactly as it implies—she would crowdfund donations and give trans folks enough money to cover a meal. If the cost of a single meal sounds small, well, it's a statement on how dire things often are for trans folks. Even a single meal can save us, sometimes. Additionally, the project itself had wider implications- It lent hope, and fostered community, two critical components at the best of times, to say nothing of the current day and age, when legislation is being passed against trans people across the US.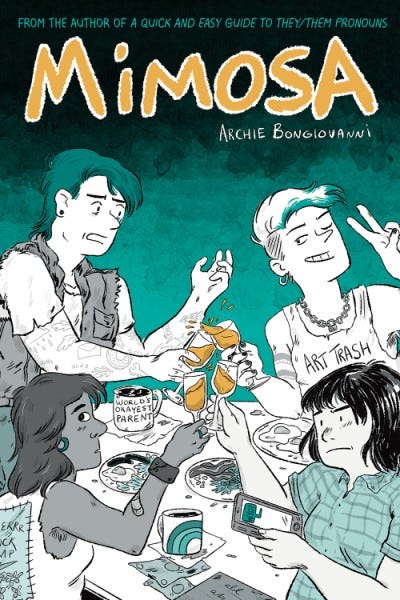 No one out there is doing it like Archie.
Archie got their start doing the weekly comic strip Grease Bats at Autostraddle, a website devoted to queer culture. From there, they published comics like A Quick and Easy Guide to They/Them Pronouns with Limerence and Yes I'm Flagging: Queer Flagging 101 with Silver Sprocket. Archie's work is part great comics, part instructional how-to for folks who may not be familiar with the intricacies of queer and trans identities.
Their comics are unabashedly queer, relentlessly inclusive, and inviting to just about everyone. Archie's latest book is Mimosa, a comedy-drama graphic novel out earlier this month from Abrams!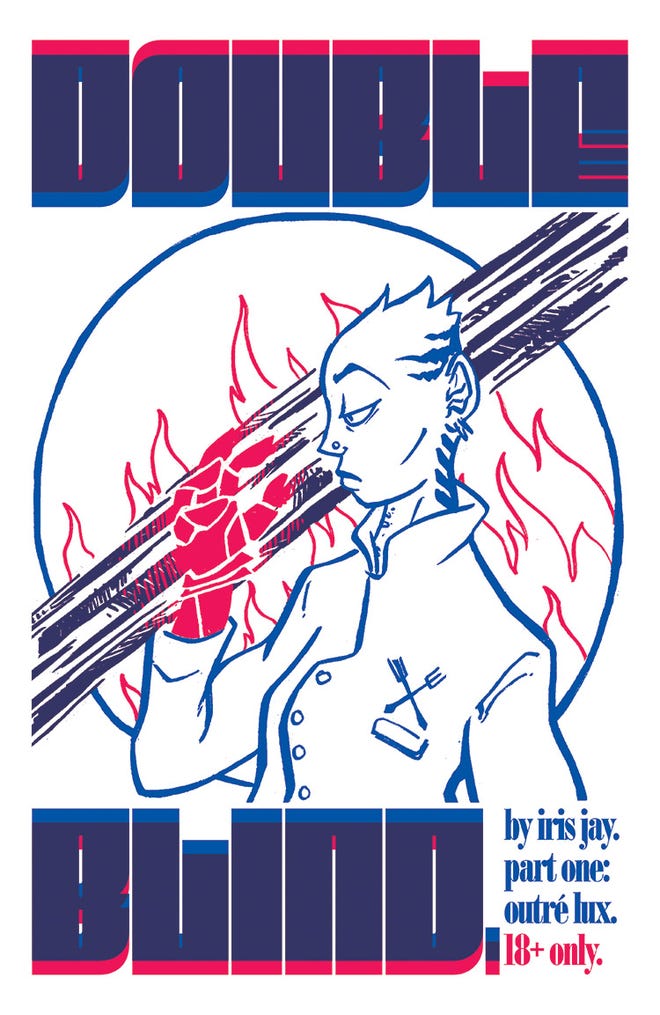 The author of the long-running webcomic Crossed Wires, Iris Jay has been making comics for the last 18 years. A self-described "queer villain," xer comics have appeared in zines on Kickstarter, anthologies such as For The Love Of Monsters, and she also has an ongoing adult comic with Nero Villagallos O'Reilly at Slipshine.
Jay's comics are notable for openly celebratory presentations of trans identities, sexuality, and bodies—a flagrant act of rebellion in an industry once bound by the Comics Code Authority. A great example of this is the self-published book Double Blind, a short romance story between a trans girl and the AI that lives in her new replacement arm. As the two characters get to know one another, Jay uses the space to model communication and boundary-setting while still telling a scorching hot story.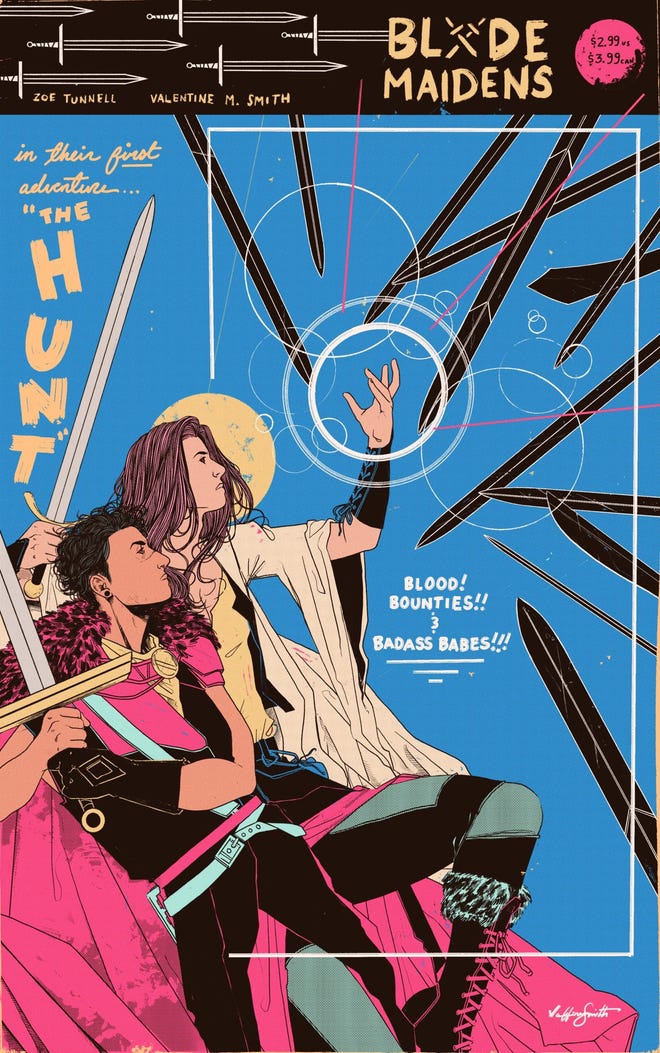 After getting her start writing reviews and critique, Zoe Tunnell quickly realized that what she'd rather be doing was making comics themselves. In 2021, Tunnell and artist Valentine M. Smith launched Blade Maidens, a sword-and-sorcery webcomic about lesbians, werewolves, and fey folk. The pair have recently parlayed that into signing an unspecified deal with a publisher. Print collection? New original work? Who knows!
Tunnell writes the kinds of characters she wants to see in stories; women who are self-assured and capable, unabashedly queer, and unafraid to explore the intersections of those identities. In a comics world overburdened by masculine archetypes with variations on being too tough to talk about their feelings, her characterizations are refreshing and engaging. If this is the example she sets already, it'll be exciting to see where her career goes from here.
---
Why we need new trans mutants right now