Ultraman: Rising - Trailer, plot, cast and everything you need to know about the upcoming Netflix animated movie
A guide to what we know so far about the 2024 Netflix animated movie Ultraman: Rising
When we first tweeted that a new Ultraman animated movie was coming to Netflix in 2024, we were bowled over by the excitement around the movie. But we really shouldn't have been surprised. It is Ultraman, after all.
For those who are new to Ultraman, Ultraman is a giant and extraordinarily powerful hero who defends earth against giant monsters. Ultraman traditionally bonds with a human host (giving the stories an essential human element), and turns into his Ultra form when crises emerge. If he sounds awesome, he is! You only have to look at his enduring legacy to see how much of an impact the character has had.
Ultraman originally came to life in a 1966 Japanese television show titled Ultra Q and quickly became an international sensation, spinning out into multiple television series, movies, and manga. And though the sensation has died down a little over the last sixty years, there are clearly plenty of fans to see the next Ultraman story come to fruition. Which brings us to Netflix's upcoming Ultraman movie.
Though it's still early days, we thought it would be useful for fans to collect all of the information that has been announced so far about the upcoming movie release in one place. This page will be updated as news comes out, so check back to keep up to date!
Here's everything we know so far about the Netflix animated Ultraman movie:
What is the Ultraman: Rising release date?

Image credit: Netflix
While there is no specific release date for Ultraman yet, we do know that the film will be hitting Netflix sometime in 2024.
What is the plot of Ultraman: Rising?
The official Netflix blurb for Ultraman reads "When baseball superstar Ken Sato returns home to Japan to pick up the mantle of Earth-defending superhero Ultraman, he quickly finds more than he bargained for. He's forced to raise his greatest foe's offspring, a newborn Kaiju. Just as the original series, Kaijus consisted of villainous monsters jeopardizing the peace of the universe. Struggling to balance the roles of teammate and new father, Ken must confront his own ego, his estranged father and the conniving Kaiju Defense Force to rise up and discover what it truly means to be Ultraman."
Is there an Ultraman: Rising trailer?
There is a brand-new Ultraman: Rising trailer. Watch it below:
Is there an Ultraman: Rising poster?
So far no, the only art from the film that we've gotten so far is this preview below. We'll make sure to update this section when an official poster is released.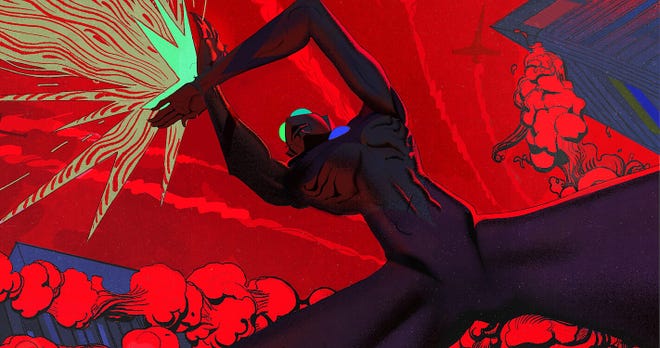 Who is directing Ultraman: Rising?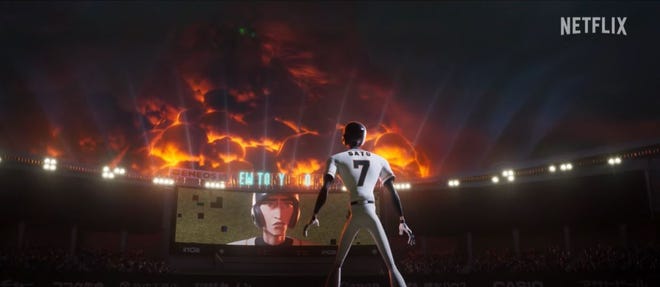 Ultraman is co-directed by Shannon Tindle, who is best known for writing Kubo and the Two Strings, and John Aoshima, who has directed episodes of DuckTales and Gravity Falls.
In a press release, Netflix shared this statement from the directors: "With this film, we're merging old and new, combining our love for the original Ultraman with a bold new look drawn from manga, anime and, of course, the original series," directors Shannon Tindle and John Aoshima tell Netflix. "We can't wait to show you more."
Who is in the Ultraman: Rising cast?

Image credit: Netflix
The cast of Ultraman: Rising includes the following:
Christopher Sean as Ken Sato/Ultraman
Gedde Watanabe as Professor Sato
Tamlyn Tomita as Emiko Sato
Keone Young as Dr. Onda
Julia Harriman as Ami
Is Ultraman: Rising connected to Netflix's Ultraman series?
Nope. For those who have been enjoying the Ultraman animated series on Netflix, this movie may hit the spot, but it will not be connected in-universe or by plot. This is an entirely separate project drawn from the same fan favorite Japanese character.
Will Ultraman be giant in Ultraman: Rising?
Yes! In response to a fan question on Twitter, co-director Shannon Tindle has confirmed that the Netflix animated film Ultraman will be giant!
---
Upcoming superhero & comic-based movie releases for Marvel, DC, Netflix, and more.