Vans has a Sailor Moon collection, and there's a Luna backpack!
In the name of the moon! Check out Van's newest Sailor Moon collaboration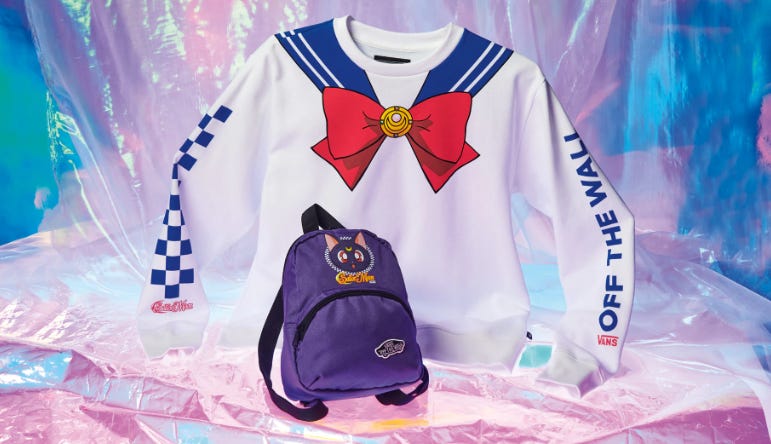 Do you like Sailor Moon? Do you like shoes? How about shoes with Sailor Moon on them? If you said yes to any of those questions—you're in luck. Vans has announced a collaboration with Sailor Moon titled Vans X Pretty Guardian Sailor Moon.
According to Vans, "This season, Vans and Pretty Guardian Sailor Moon team up for a special collaboration inspired by the beloved tales of love, justice and friendship from the legendary anime. The action-packed collection of footwear, apparel and accessories capture the stories of Sailor Moon and the Sailor Guardians across iconic Vans styles."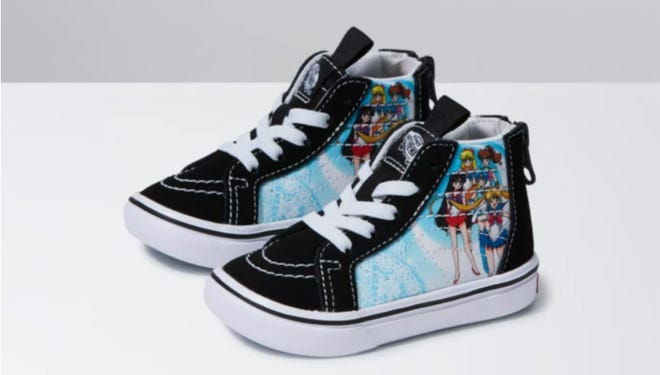 Taking a quick look through the collection, the standout pieces are a crew fleece that takes inspiration from Sailor Moon's sailor suit, some very cute Sk8-Hi Stackeds featuring Sailor Moon's transformation brooch and bow, and the world's most adorable purple backpack featuring Luna.
But if you don't find anything that suits you perfectly—don't worry. You can design your own crossover footwear though Vans' Custom platform. There will be three new prints available for customization, featuring Sailor Moon, the four Sailor Guardians, Luna, and more. If even that doesn't satisfy you, just wait a little longer. It looks like there will be another Vans X Pretty Guardian Sailor Moon capsule waiting to be dropped sometime in the future (featuring Olympic skateboarder Lizzie Armanto).
This collection is currently available online and at Vans retailers.
---
Does this collection stir up a need to rewatch (or watch for the first time) Sailor Moon? Check out Popverse's Sailor Moon watch guide and Sailor Moon reading guide.