Watch along as The Boys cast discusses dolphins, whales, super suits, and more from their New York Comic Con 2021 panel
Antony Starr, Chace Crawford, Jack Quaid, Karen Fukuhara, and Erin Moriarty talk about The Boys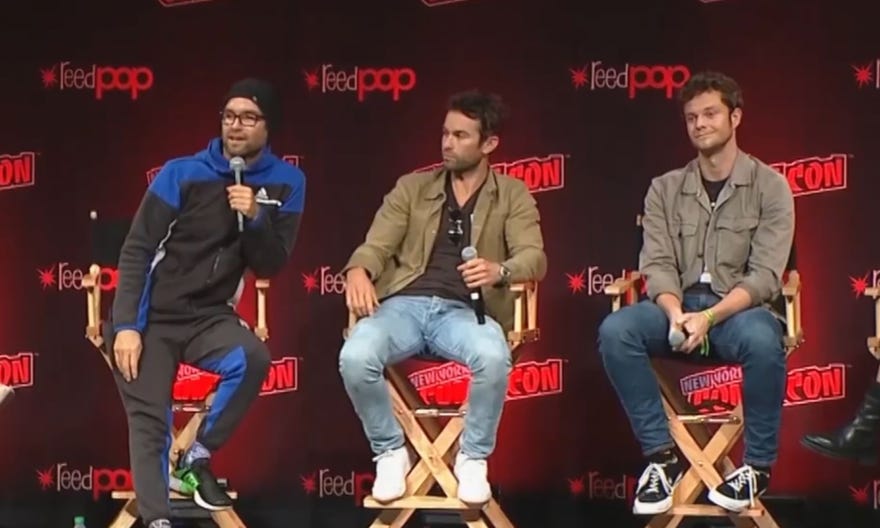 Now that the third season of Amazon Prime's The Boys has aired, and now that we all have had a chance to properly digest and recuperate from episodes that I can only describe as WILD, let's take a retrospective look at the series with the cast who had a chance to share their experiences with the show at New York Comic Con 2021.
Popverse will be adding great panels from the ReedPop archives each week, as well as livestreaming panels from the upcoming C2E2, Emerald City Comic Con, and New York Comic Con. These are benefits for Popverse members, so if you haven't signed up yet there's still time.
Hosted by Amanda Wirtz, the 2021 New York Comic Con featured cast members Antony Starr, Chace Crawford, Jack Quaid, Karen Fukuhara, and Erin Moriarty. The cast quickly 'dove' into discussion about The Deep's gills, accompanied by commentary on those unforgettable dolphin and whale scenes. The cast also discussed superhero suits they'd love to wear, their character's journeys, lines they enjoyed saying, and their favorite snacks to indulge in during the pandemic.
Subscribe to Popverse to read this article
Become a member and get first access to tickets and badges to our events, photo ops, exclusive content, and more.