Watch the What We Do in the Shadows full panel from New York Comic Con
Matt Berry, Natasia Demetriou, Kayvan Novak, Guillermo de la Cruz, and more talk about What We Do in the Shadows
What We Do in the Shadows is back, and as we wait (patiently) every Tuesday for new episodes we thought we'd spice it up with something extra about the show you probably have never seen: the 2021 New York Comic Con panel with cast and crew of What We Do in the Shadows.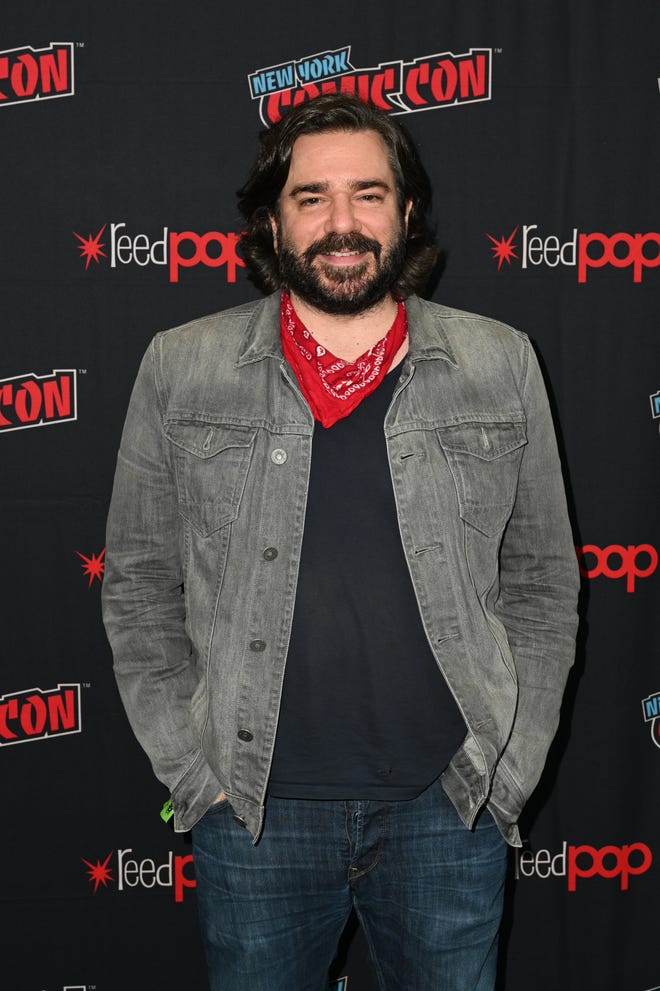 Popverse will be adding great panels from the ReedPop archives each week, as well as livestreaming panels from the upcoming C2E2, Emerald City Comic Con, and New York Comic Con. These are benefits for Popverse members, so if you haven't signed up yet there's still time.
Host Anne Victoria Clark led the conversation with actors Matt Berry (Lsazlo), Natasia Demetriou (Nadja of Antipaxos), Kayvan Novak (Nandor the Relentless), and Guillermo de la Cruz (Harvey Guillén), along with staff Paul Simms (showrunner), Yana Gorskaya (director/producer), and Sarah Naftalis (writer/story editor).
"It's good to work with everyone in the cast whether it's Mark or a day with Kayvan," Berry said. "It doesn't matter to me, you know? It's just good to work with everyone because you get different things from everyone. It's a joy and it's a huge pleasure and thank-you very much."
In talking about the then-upcoming fourth season, Natasia Demetriou said the dynamics of working with Berry's Laszlo is quite different from Novak's Nandor.
"It was so fun to explore different dynamics with the characters because the way I am with Laszlo is very different from the way I am Nandor – is it?" said Demetriou. "Now that I'm thinking about it I just scream at both of you all the time. Maybe it's more similar."
In an-hour long conversation panel, the What We Do in the Shadows cast spoke freely about the show and waht's on the horizon. Here is the full New York Comic Con 2021 panel on What We Do in the Shadows.
Come back to Popverse for more panels from New York Comic Con - and other ReedPop shows - added weekly.
---
Here's 20 British shows to watch if you love What We Do in the Shadows.