How to read webtoons on Webtoon, Tapas, and more
These aren't just a subgenre of webcomics - webtoons are its own fascinating world!
Webcomics have been around since the early '90s, but a webtoons are a fast-growing subsection of the format that is attracting more and more readers into comics.
But what is a webtoon? And how can you read it (and read it well?)
Popverse is here to help, giving you a guide to webtoons, the biggest outlets who publish it, and how to make the most of your experience.
What Is a webtoon (and Webtoon)?
First, it is important to note that 'webtoons''"' are a type of digital webcomic, while Webtoon is the name of a comipany (and its app) that facilicates an app for publishing and reading webtoons. Webtoon webcomics and the Webtoon company/app has its origins in South Korea.
Webtoon, the publishing company, was created in 2004 by software engineer Kim Jun-Koo. The Webtoon app features original English language comics and Korean webtoons that can be read in English. All of the comics on Webtoons are free to read, but readers who really enjoy a comic can contribute money to the webtoon creators'a webcomic's artist Patreon page.
What is Tapas?
Tapas is a US-based digital comics reading app founded by Chang Kim in 2012. Tapas features not only webcomics published in webtoon format, but also original prose novels and a shop for purchasing merchandise based on itsthe webcomics and novels.
Although you can read some of the material on Tapas for free, some comics may feature chapters as 'locked episodes' that can be unlocked by paying real money that goes towards the creator. However, you are given a limited amount of 'free episodes' when you first read a comic.
How to access Webtoon and Tapas
As mentioned earlier, Webtoon and Tapas can be used on either a personal computer or a mobile device. However, it is highly recommended to use a tablet or smartphone for the best reading experience.
Android users can download the Webtoon and Tapas apps from the Google Play Store, while iOS users can get the apps from the App Store. For those using a computer, Webtoon's web address is webtoons.btoons dot com, while Tapas' web address is Tapas. dot io.
While an account isn't required to use either of these websites or apps, making an account before using them will give you a more personalized reading experience. To sign up for an account, you put in your email and create a password.
Choosing a comic on Webtoon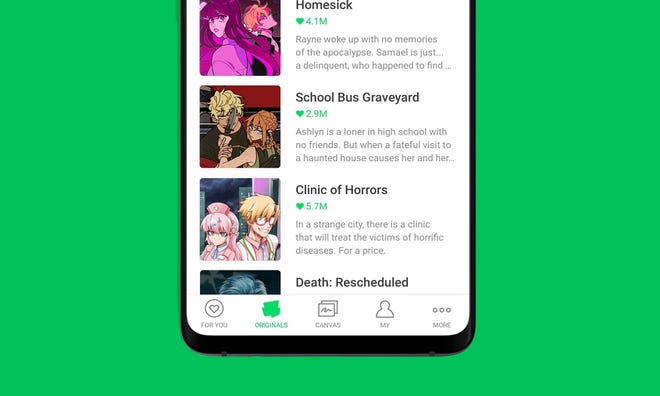 Once you download the Webtoon app or open the website, it is time to find some comics to read! There are several ways to go about it, including searching for a specific comic, selecting a comic by genre, starting from what's popular, and deciding whether to read an ongoing or completed comic.
When searching for a specific comic, you go to the search bar located at the top of the homepage on the computer and the app. You can usually find a comic by typing in its title, but sometimes you may have to type in the creator's name before it comes up.
If you want to select a comic by genre, you find the 'genre' section first. On a personal computer, it is located at the very top of the page. On the app, you swipe down to see comic recommendations in various genres as well as a "Favorite Genres" section you can swipe through. From there, you just pick the genre you're currently interested in reading. For instance, selecting 'Fantasy' will bring you to a selection of comics that fall under the fantasy genre.
For first time Webtoon users who simply can't decide what to read, there is the option to pick a comic that's currently popular. On a PC, the 'Popular' webtoon category is located at the top of the homepage. On the app, you must scroll down until you see the 'Top Series' section and you'll see the current top five series. By swiping right, you'll also see the top five comics by subgenre.
In addition to being able to select from popular comics, you can also choose to read comics that are new. On a PC, you scroll down the website until you see the 'New to Webtoon' section or the 'New and Trending' section. The former category has webtoons that are fresh to the site, while the latter has webtoons that are new and currently popular.
Finally, there will be times when you either want to binge read completed comics or have something to read while waiting for an ongoing comic to update. On a PC, you can click on the "Originals" category at the top of the page and then select between ongoing and completed series. On the app, the 'Originals' category is located at the bottom and can be clicked on to see ongoing comics updated by day or completed comics.
Choosing a comic on Tapas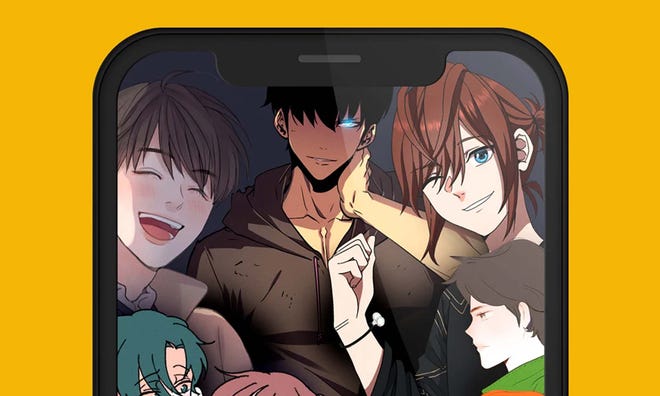 Selecting a comic on Tapas isn't much different from Webtoon. Opening the app on a mobile device will immediately let you see the top comics. There is also a small black sidebar on the left side that lets you choose between different genres or comics updated by day. Meanwhile, the desktop website lets you view top comics, genres, and daily updates by clicking on the "Comics" section at the top of the page.
Bookmarking a comic for later
If you're reading webtoons on the go, then there will be times when you'll have to stop reading and pick it up later. Once you make an account on Webtoon or Tapas, you can keep track of where you're reading by subscribing to a comic. To do so on the apps or PC, you go to the Bookmark icon on the top right side of the screen.
Webtoons in graphic novel format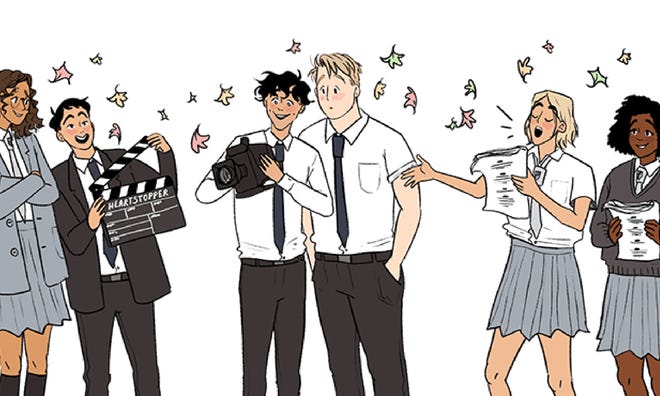 In addition to reading comics on the platforms Webtoon and Tapas, there are some that have been published in graphic novel format. These graphic novels contain a lot of content in a single book and may be ideal for those who want a personal copy of a comic.
Depending on the comic, the graphic novel may exclusively be in hardcover format or be available in hardcover, paperback, and digitally. These graphic novels are available wherever books are sold.
Whether you read on Webtoons or Tapas, you'll be getting quality webtoons from a plethora of indie comics creators without having to spend a whole lot of money. If you're looking to read a huge amount of webcomics in one place, then feel free to give Webtoon or Tapas a try.