What are we all enjoying this weekend?
The TV, movies, and comics that the Popverse team is planning on checking out this weekend
It's the FINAL WEEKEND (bee-dee-bee-dee-beeeee!) before Popverse's first big convention of the year, Seattle's Emerald City Comic Con! And since it's our final weekend, we are all individually rushing to prepare, pack, and rest up before we head into what looks like a bit of a storm in the Pacific Northwest.
But we will not let storms stop us (at least, to a reasonable extent), and you'll see below that a lot of the stuff we're checking out is in preparation (or anticipation) of next week's travels. Hopefully, we'll see you there!
So check out what we're checking out below, and feel free to read/watch along with us. And if you've got something that you're excited to check out this weekend, comment below and let us know.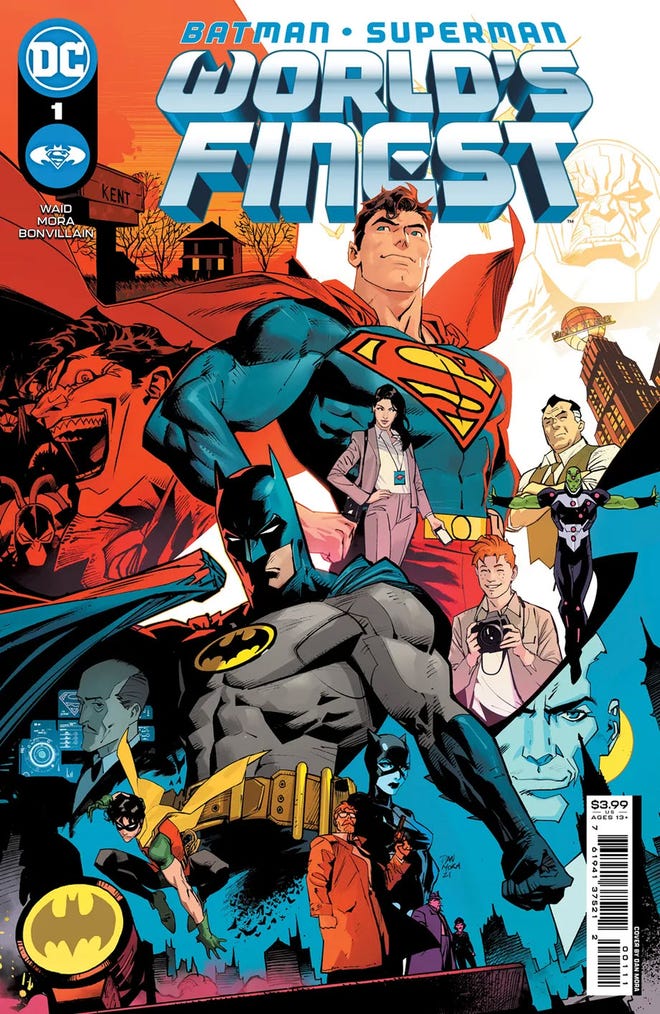 Ashley V. Robinson (Video Producer):
This weekend I am finishing up the first half of the fourth season (please, studios, networks, I'm begging you, no more half seasons!), of YOU. As a caffeine-addict with an addiction to true crime Joe is the king of problematic faves in my world. The show is a trainwreck I can't look away from. I love it so very much. If you caught our latest episode ENTER THE POPVERSE you know I chatted with Mark Waid. From this you may extrapolate I've spent a lot of my week reading World's Finest – that comic sure is fine if you haven't checked it out yet! For the weekend I'm turning my brain back toward the world of prose reading Gillian Flynn's Gone Girl. The mix of these two dark mysteries and an elevated level of caffeine is definitely going to make for a calm plane journey north for Emerald City Comic Con next week!
Chris Arrant (Editor in Chief):
What am I enjoying this weekend? It's more who, than what. Emerald City Comic Con is my first convention of 2023, and it involves a lot of travel. To that end, I'm using this last weekend before ECCC to spend extra-copious amounts of time with my wife Melissa. That's not to be said I/we won't be watching, reading, listening to anything.
We're in the midst of reading The Universe in a Single Atom: The Convergence of Science and Spirituality by the Dalai Lama, and binge watching A Discovery of Witches. The latter was a find after being disappointed by Mayfair Witches and looking for something to fill that gap.
Graeme McMillan (Staff Writer):
One of the best parts of this job is the fact that, yes, reading comics actually counts as "work." Take this weekend, for example, when I get to prepare for panels I'm moderating at next week's Emerald City Comic Con by re-reading Image Comics' Bitter Root and Radiant Black, as well as taking an advance look at Jeremy Haun's horror anthology, Haunthology. (I also have a host of DC and other material to revisit, as well, but there's only so much teasing that can be done at one time…!)
When I'm not reading comics or struggling with the winter weather burst, I'm very, very grateful that Peacock decided to add an unrated version of M3GAN for me to unwind with. Homicidal childcare robots-a-go-go is what makes the weekend fun, if you ask me. But then, I'm someone who reads comics for a living, so what do I know?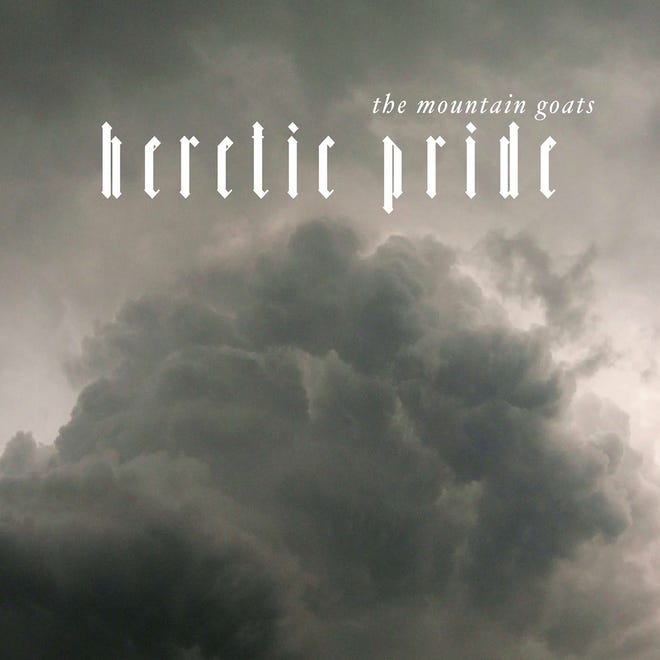 Tiffany Babb (Deputy Editor):
This weekend, I'm heading over to the LA Zoo for their Walk for the Wild event. So, I will be spending some time with giraffes, meerkats, and (my favorite) Chacoan peccaries. Other than that, I am hoping to finish reading Draft No. 4: On the Writing Process, which is an excellent book about journalism and article structure (hot stuff, obviously) by non-fiction legend John McPhee. Plus, since twitter reminded me that it's the 15th birthday of one of my all time favorite albums Heretic Pride from The Mountain Goats, I shall be returning to that incredible album once more.
Veronica Valencia (Video Editor/Admin):
This weekend will be a big catch up weekend for me! I am a few episodes behind on The Last of Us, but luckily, I have avoided all and any spoilers so I plan to get fully caught up with that.
I had also started watching Trigun Stampede, which looks ssssoooooooooo good btw! I know there is a lot of chatter about this newer 3D CG animation being used in anime, and while I think it has it's pros and cons, I do think from what I've seen so far that the new style fits the show well and isn't too distracting in those slower moments which typically is where the animation can feel off. I'm looking forward to catching up on that and at this point, some of the English dub is out so not only do I get to catch up with the story, but hearing Johnny Yong Bosch back as Vash the Stampede will be so nostalgic!
---
What are you checking out this weekend? Comment below, and let us know!
---
In an interview with Popverse, journalist and author Chris Palmer tells the story of how Will Smith and The Fresh Prince of Bel Air became the princes of Hollywood, unpacking the history and legacy of the iconic Black sitcom.