What are we all enjoying this weekend?
The TV, movies, and comics that the Popverse team is planning on checking out this weekend
Team Popverse is back from Emerald City Comic Con, and we are... recovering. Conventions can be overwhelming experiences with all the amazing sights and sounds, so it probably isn't a surprise that most of the team is planning on taking it easy this weekend. But that doesn't mean we're not still reading and watching television from our beds and couches.
So check out what we're checking out below, and feel free to follow along with us. And if you've got something that you're excited to check out this weekend, comment below and let us know.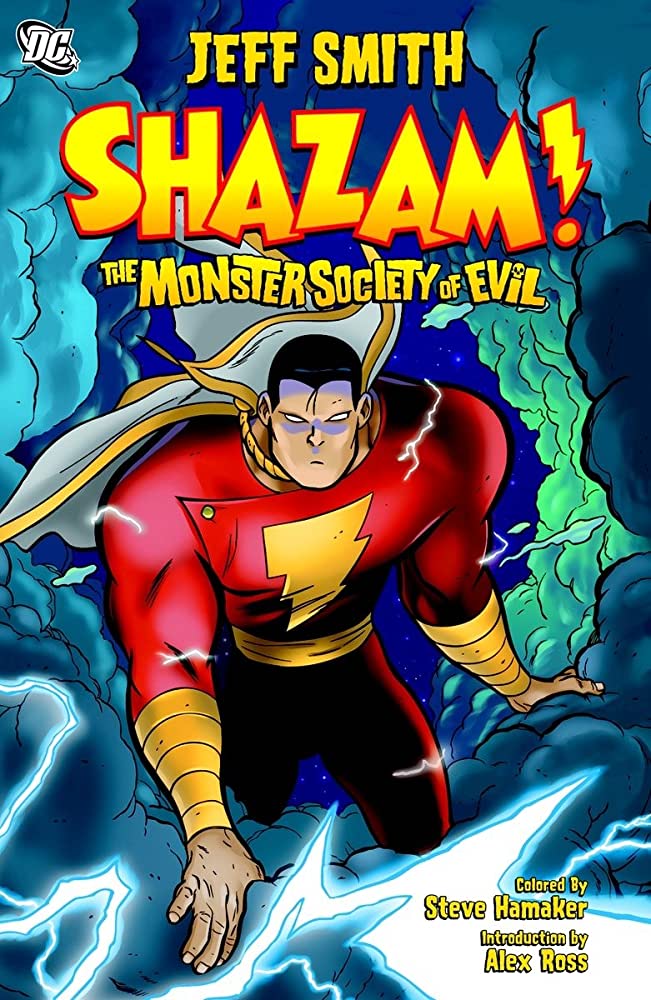 Ashley V. Robinson (Video Producer):
This weekend I'm planning to deep dive into the world of Mary Marvel a.k.a. Ms Marvel. She's the very best character in the larger Shazam Family (Shazamily?), and I've always enjoyed her the most either on-panel or on-screen. Jeff Smith's Shazam!: The Monster Society of Evil has always been my favourite Shazam story of all time. After that I'm going to dive into the latest Shazam series which I haven't previously gotten around to. All hail the Shazam Queen, Mary!
Chris Arrant (Editor in Chief):
At Emerald City Comic Con 2023, I spent alot of time doing work - but in the last hour of the last day I managed to get down to the showfloor to shop; and shop I did. I ended up buying about $200 worth of magazines about comics, including some old Comics Journals (Yes I have the digital subsriptions), some Comic Scenes, the early issues of Comics Collector, and a new magazine I hadn't known about called Four Color #1.
I've skimmed some of it on the plane, and found some morsels about print runs of DC comics in the '70s and '80s, DC's marketing strategy for George Perez's Wonder Woman run, and an early Steve Geppi appearance that better informs my thinking about modern comics distribution.
Oh yeah, I also read Philippe Squarzoni's Homicide adaptation - but I won't spoil it for you, as we'll be writing about it more soon.
Graeme McMillan (Staff Writer):
You know what I'm enjoying this weekend? My bed. Don't get me wrong; conventioneering is a fine time, and seeing my fellow Popverse Folk is one of the finest joys on this or any other planet — the trivia night at ECCC was one of my strangest and most fun convention experiences ever, and that's all thanks to Illianna and Ashley — but, oh man: getting to sleep in this weekend? In my own bed? You bet your [insert whatever body part feels most appropriate here] that's what I'm going to be enjoying, along with probably rewatching the end of the second season of Ted Lasso in preparation for the new season starting this Wednesday.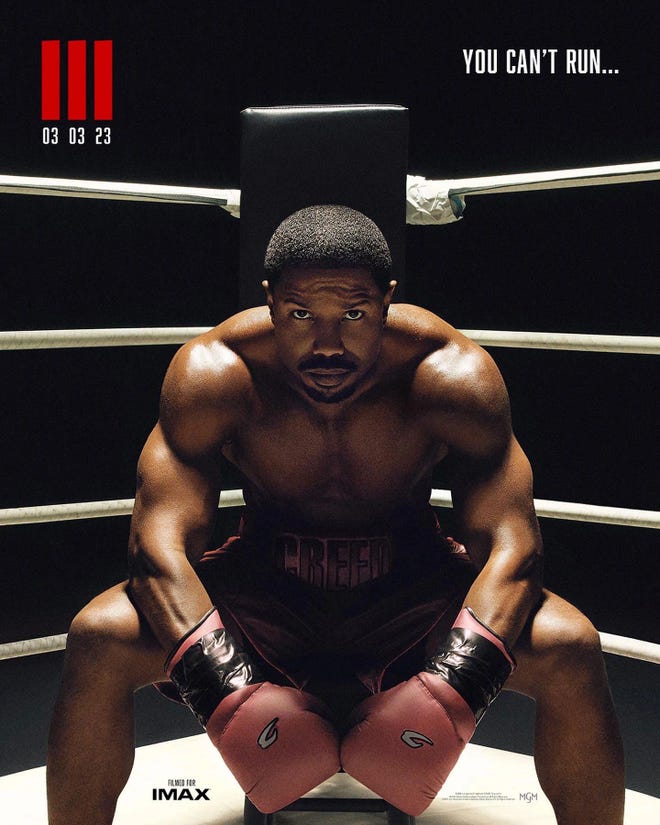 Tiffany Babb (Deputy Editor):
It is time for Creed III. And I could not be more excited. I am a huge fan of the first Creed, and I really enjoyed Creed II, so knowing that Creed III is Michael B. Jordan's directorial debut? Knowing that his dramatic antagonist will be played by Jonathan Majors? Nothing could keep me away from the theater this weekend.
Veronica Valencia (Video Editor/Admin):
Okay so I know I mentioned last week I was hoping to start It Ends With Us by Colleen Hoover. Alas, I did not start that book, but I DID start another Colleen Hoover book, Heart Bones. This one has also been on my TBR for a while, so it all works out in the end. I started this book on a flight, and am hoping to read more of it this weekend.
In addition to a little reading, it is also Scream week!!! Scream VI comes out this weekend as as a HUGE scream fan, I am very excited for the next movie. Not having Sidney will be a big change, but I am curious to see how the new crew takes on Ghostface in a much larger setting then every before. Also Kirby is back, and I am stoked to see her team up with Gale. After Emerald City Comic Con where the original cast was present, a re-watch of the original also seems in order. Going to be a spooky weekend for me!
---
What are you checking out this weekend? Comment below, and let us know!
---
Check out what Team Popverse was up to last weekend. Emerald City Comic Con: All the greatest coverage from Popverse at the first big convention of 2023!