What are we all enjoying this weekend?
The TV, movies, and comics that the Popverse team is planning on checking out this weekend
It's Emerald City Comic Con week! And that means that the Popverse team has made it to Seattle, and we're having a blast streaming, speaking on, and even hosting some of the weekend's biggest panels, as well as reporting on all the most interesting going ons and happenings of our first big convention of the year.
As you can imagine, we're not spending the weekend lounging on the couch and watching TV or reading comics, but that doesn't mean we're doing nothing at all. So check out what we're checking out below, and feel free to follow along with us. And if you've got something that you're excited to check out this weekend, comment below and let us know.
Ashley V. Robinson (Video Producer):
It's Emerald City Comic Con this week[end]! I'm not sure how much reading or watching I'm going to get up to between now and Monday which isn't in some way, shape, or form related to the amazing content we'll be creating for Popverse over the next five days. This includes: The Mandalorian (season 3 premiering during a convention? A crime!), and the latest set of episodes Netflix just dropped of Perfect Match. You season 4, part 2 doesn't hit until next week!
In that spirit I'm going to tell you about what I like to watch holed up in a hotel room in a city I don't live in: The Food Network. Specifically: Diner, Drive Ins, and Dives. No matter what city I'm in anywhere in the world Guy Fieri is there by my side keeping me entertained, warm, and happy. I look forward to triple D and triple G all weekend long!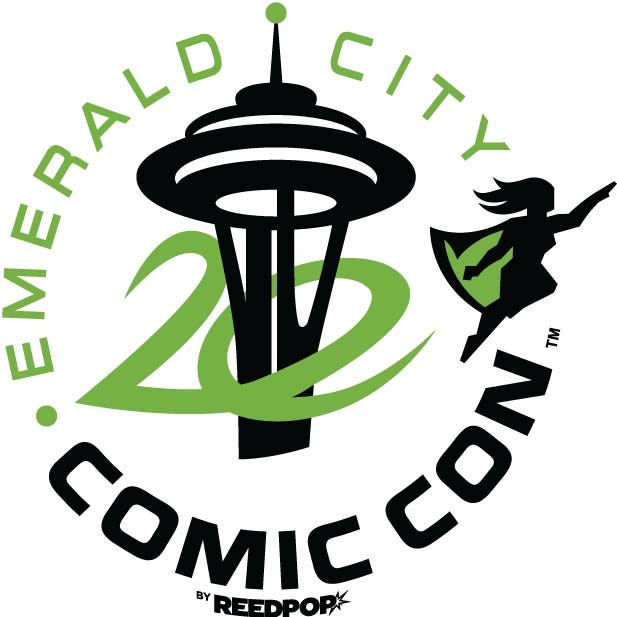 Chris Arrant (Editor in Chief):
As you read this, I'll be deep inside Emerald City Comic Con 2023 enjoying fellowship with my co-workers and fellow comics fans. I'll be enjoying talking to comic creators, fellow comics press, and also taking part in a new B2B track of programming Popverse is doing in conjunction with ECCC.
In addition to that, I will be re-listening to the entirety of the Cure's music catalogue in the travel to Seattle, from Seattle, and everything in between. If you met me in the late '90s and '00s you might only remember me for my deep fascination with The Cure, and while I've since become a more rounded human being I still have my vices.
Graeme McMillan (Staff Writer):
It's convention time, which means that what I'm enjoying this weekend is Emerald City Comic Con. (I'm sure the same is true of you, dear reader; if not, just look elsewhere on this very site.)
Beyond just the convention of it all — the panels, the dealer bins filled with bargains, and the chance to see people you haven't seen since… well, the last time you all did a convention together — this also means the very particular joys of convention living: watching bad television in the hotel while getting ready for the show in the morning (somehow, I managed to see all of The Karate Kid across five days at San Diego Comic-Con last year, thanks to a TBS marathon), speed-reading the new purchases you made that day in an excited frenzy at the end of the day, or the sad realization that your diet has kind of gone to hell because you might have forgotten to eat lunch again that day and breakfast consisted of a muffin from the coffee shop on the way to the show. None of this is a complaint, I hasten to add: it's part of the joys of the whole thing. What am I enjoying this weekend? All of this.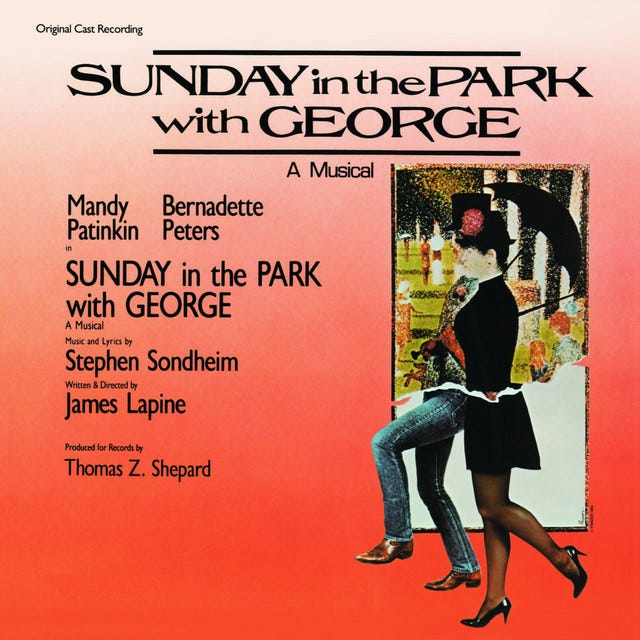 Tiffany Babb (Deputy Editor):
Like my colleagues, I am in Seattle at Emerald City Comic Con. In between enjoying the fun of the convention (and chatting on some panels), I'm listening to the original Broadway cast recording of Stephen Sondheim's Sunday in the Park with George, featuring the iconic voices of Mandy Patinkin and Bernadette Peters. Last Thursday, I had a chance to see the Pasadena Playhouse's production of the show, and as it is my favorite musical, the score hasn't left my brain (and heart) yet.
Veronica Valencia (Video Editor/Admin):
Emerald City Comic Con is this weekend, and it's the first show of the season all of team Popverse will be in attendance. I have made sure to download lots of entertainment for my travels which includes the new episodes for Perfect Match on Netflix because I need that corny, chaotic reality show goodness in my life… but also to keep me entertained. I have also been meaning to read Colleen Hoover's It Ends With Us for a while, and so, now may be a good time to get some of that reading done. It'll be the quiet before the storm because then it'll be a jam packed weekend of creating content, moderating "smashing" panels, and the ECCC prom, which I'm very excited about!
---
What are you checking out this weekend? Comment below, and let us know!
---
Check out everything that Popverse has been up to in Seattle by checking out our Emerald City Comic Con 2023 coverage roundup.