What are we all enjoying this weekend?
The TV, movies, and comics that the Popverse team is planning on checking out this weekend
Things are beginning to settle back into the norm after our team's exploits in London at this year's Star Wars Celebration Europe. We had a grand old time, and were excited to hear about the news of some new Star Wars projects coming (very slowly, to be fair) down the pipeline.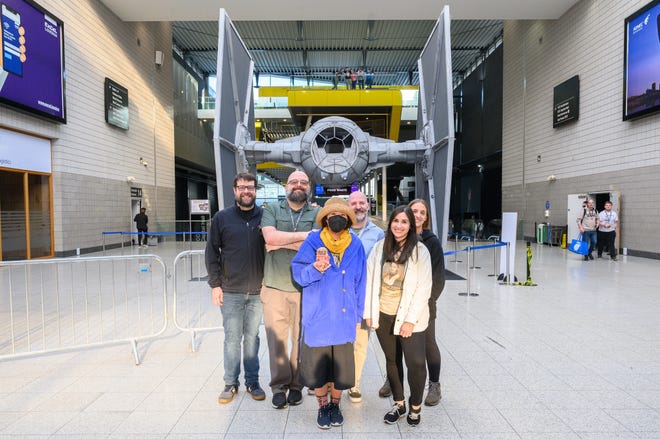 As for now, we still have a few upcoming conventions to visit, but none with the whole team until San Diego Comic Con, so things will be a bit more regular on the site, which is nice. The halt in our travels coincides perfectly with the arrival (finally) of spring and warmer weather.
As for what we're doing this weekend...
Ashley V. Robinson (Video Producer):
Now that I'm back from the whirlwind of Star Wars Celebration Europe, I've been catching up on a lot of podcasts, shows, and comics I missed while living my best Grey Jedi Life. Ironically, Jet Lag: The Game is one of the shows I've been able to keep up with no matter what continent I'm on. This week (in fact, as I sit typing this right now!), the finale episode is out on Nebula and I'm very excited to see which team wins the Race to the End of the World!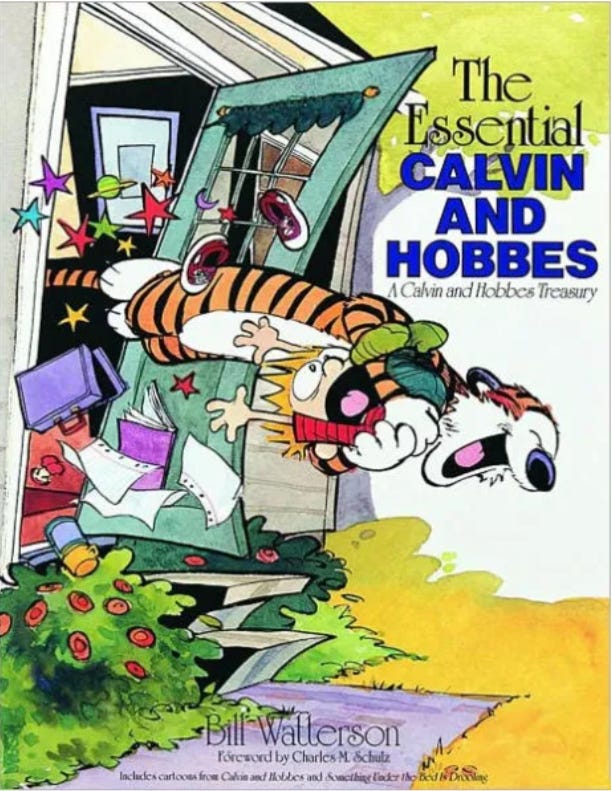 On the bookish side of things Popverse's Marketing Coordinator, Illianna, and I have been doing a Grishaverse buddy read over on our Instagram accounts! We read Shadow and Bone while I was travelling and have our first deadline for Siege and Storm coming up on Sunday. I'm excited to see if we remain enthusiastically #TeamTheDarkling by the end of this book!
Chris Arrant (Editor in Chief):
This weekend I am doing a massive re-read of Calvin & Hobbes, along with everything I can find on Bill Watterson (If there are any college papers on this, email me!). This is one of the sweet spots of this job - revisiting something I love but then using it for work. The only challenge is moderating myself to read it simultaneously for enjoyment AND with a mind for you.
Graeme McMillan (Staff Writer):
It feels like it's been awhile since we've talked about what we're excited about on the weekend, in part because some of us — it's me, I'm talking about me — spent last weekend traveling back from the UK for Star Wars Celebration and some time off, and got stuck at JFK Airport for close to seven hours. Would it be cheating to say that I'm excited about not being stuck in an airport for seven hours? Probably, so instead I'll say that Star Trek: Picard's final season has done its job, and I've found myself in a very Star Trek mood lately.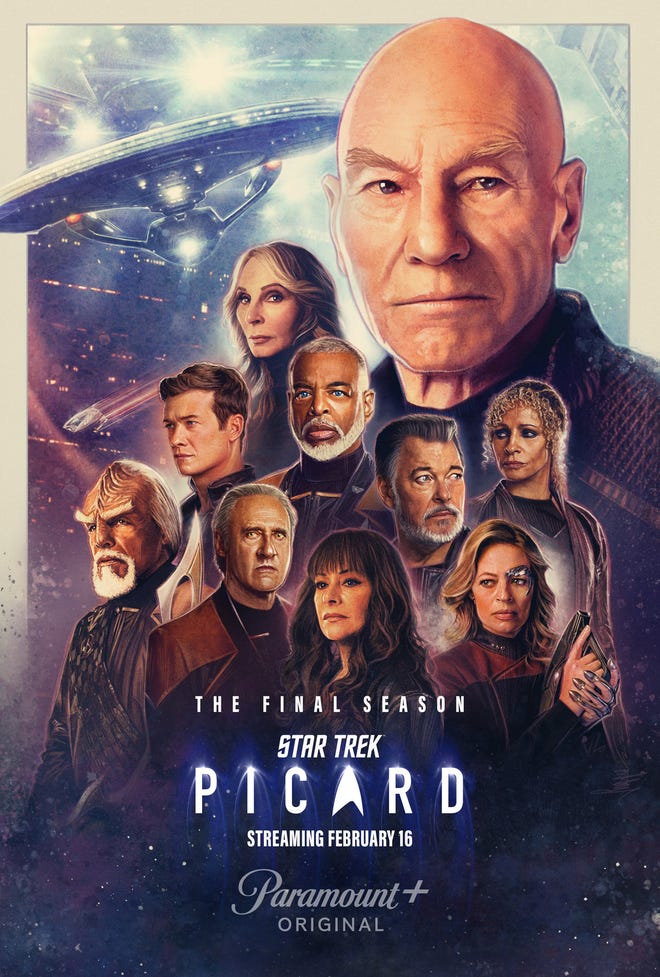 This weekend, I suspect I'll end up rewatching some old episodes of Star Trek: The Next Generation and Star Trek: Deep Space Nine… or, perhaps even better, going back to re-reading some of the old DC and Malibu Trek comics of the late 1980s and early 1990s, which are very much my idea of a good time. Look, if Picard didn't want to evoke such strong nostalgia, it really, really shouldn't have done… well, half of this final season, really. It brought it on itself.
Tiffany Babb (Deputy Editor):
With all the traveling and such, I've gotten pretty behind on television. This weekend, other than stopping by the LA Zoo for a fundraiser, I will be catching up on The Mandalorian, Ted Lasso, Ghosts, and Grease: Rise of the Pink Ladies (which I find equal parts terrible and enjoyable). I'm also hoping to read a couple of comics on my to be read pile in preparation of our AAPI month coverage next month, but telling you which comics would be -spoilers-, wouldn't it?
Veronica Valencia (Video Editor/Admin):
After Star Wars Celebration, I took some much needed rest and during that time, I was also able to watch some movies I've been meaning to see (Dungeons and Dragons, Super Mario) and I was also able to catch the new Makoto Shinkai movie Suzume. Spoiler alert... IT WAS PHENOMENAL, as most Makoto Shinkai movies are, and now, I have the urge to watch more of his movies. It's been a minute since I've watched Your Name, and I remember I couldn't stop talking about that movie when it was released. It was so good, the animation, the story, the RADWIMPS making me feel like an emotional rollercoaster with all of their music intertwining so well with the scenes on screen, uh just all. so. good. So I'll be starting my rewatch there for the weekend, but it's also been a minute since I watched 5 Centimeters Per Second and Weathering With You so they're also on my watchlist, and I'm excited to dive into those again.
---
What are you checking out this weekend? Comment below, and let us know!
---
AMC is developing a third series based on Anne Rice's Immortal Universe