What are we at Popverse enjoying this weekend?
The TV, movies, and comics that the Popverse team is planning on checking out this weekend
Only a few more days to San Diego Comic Con... and though it's gonna be a weird year for sure, the Popverse (virtual) office is buzzing with anticipation and working quite hard to finish our preparations to bring our WHOLE team to San Diego and cover all of the fun that will be crammed into the San Diego Convention Center this year.
As for what we've covered this week... you may have heard that there's an actors strike going on. Here's a guide to what you need to know about the SAG AFTRA strike and how it may impact the industry (and yes, comic cons). Manga readers will be excited to hear that DC's digital comics reading app has launched a new functionality specifically for manga. And we got the exclusive announcement that the upcoming animated Captain Laserhawk series will be getting a hardcover art book featuring a behind-the-scenes look at the series. A pretty full week, most would say, but it's got nothing on next week. So stay tuned.
As for what we're checking out this weekend...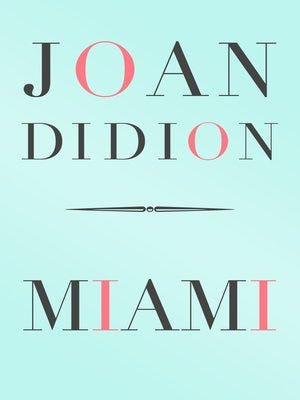 Ashley V. Robinson (Video Producer)
This weekend is our last weekend of peace before San Diego Comic-Con! I shouldn't make it seem so dramatic, I don't have to fly to San Diego like most of my colleagues, so it's fairly low stress. For fans of the #AntiAlinaAlinaClub I believe Illianna and I are going to be starting Six of Crows over the weekend wherever we can scrape together some free time. Until then I'm enjoying Joan Didion's Miami. I picked up a paperback copy at Books & Books when I was in Miami for Florida Supercon. It's my first Didion book and I'm digging it tremendously.
On the television front I've finally gotten on the Yellowjackets bandwagon. Last night I watched the pilot episode and I have a feeling I may be finished with the entire series before I board the train to San Diego.
Chris Arrant (Editor in Chief):
This weekend is the final weekend before San Diego Comic Con, so I will be filling it with everything but that – the second season of Lincoln Lawyer, a re-read of Sandland (ahead of the movie), and finally cracking open Alex Ross's Marvelocity.
In reality though, I will probably be working on San Diego Comic Con material. It's one of the three big weekends of the year for us (and for me, going back to 2005). It's a ritual, but a fun one. Prep work is setting up things that my future self will thank me for.
It's also a way to honestly grapple with the anticipation of being able to see my team in-person once again, and to talk to fellow journalists, comic creators, fans, and other denizens of people that show up at a con of this scale.
Perhaps I'll see you there next week? Reach out!
Graeme McMillan (Staff Writer):
: This weekend, I will be fighting the urge to spend the entire time thinking about San Diego Comic-Con by also fighting the urge to go and see Mission: Impossible - Dead Reckoning Part One a second time, as much as I want to. Instead, I'll be distracting myself by watching the new season of Project Greenlight on Max. I was a big fan of the original incarnation of this series, which offered a glimpse inside the moviemaking process that was as fascinating for its detail as it was frustrating for the terrible decisions made by those involved. Judging by the first couple of episodes of the new season — which dropped in its entirety earlier this week — this new version of the show carries the torch in the latter regard in the very least, thereby confirming that I'm going to be avidly binging the entire thing.
Knowing that SDCC is round the corner, I'm also catching up on my comic reading for creators I know I'm going to be talking to — it's easy to lose track of what's coming out on a weekly basis, but sometimes the best way to read some things is waiting for a stack of back issues to pile up and then go through them in one sitting. It's going to be a good weekend.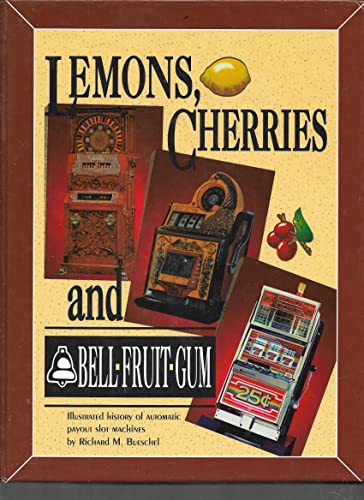 Tiffany Babb (Deputy Editor):
With cons and other work travel, I've been traveling a tad more than I'm used to recently-- this is pretty much my only weekend home all month (in anticipation for San Diego Comic Con next week). So, naturally, I am looking forward to being nice and sedentary this weekend. As for what I'll be checking out-- I just tracked down a used copy of Lemons, Cherries & Bell-Fruit-Gum: Illustrated History of Automatic Payout Slot Machines by Richard M. Bueschel, and I'm looking forward to digging into it.
I would also not be surprised if I made it out to our local movie theater to watch Mission Impossible: Dead Reckoning Part One (Check out Graeme's ending explained piece if you've seen it already). But what can I say? I gotta see what Ethan Hunt does next.
Veronica Valencia (Video Producer):
After traveling and working a show the first half of July, and with SDCC approaching, I think some rest and relaxation are in order for this weekend. But also, rest and relaxation means sitting on my couch for hours catching up on everything I'm behind on. I've started reading Fourth Wing which I have been searching and searching bookstores trying to find it (it's always sold out), and finally, after waiting to get my hands on it, it has arrived! I'm enjoying it so far, and I LLLOOOVVVEEE me a dragon! I'm also enjoying the world building so far and how the different quadrants are formed. Looking to make some progress this weekend!
---
San Diego Comic Con is next week, but we've already started our coverage. Check out what Popverse has been writing about the big convention of the summer here.