Movies worth watching in December 2022: One movie, per streamer
Can't figure out what to watch tonight on streaming? Look no further.
We've all sat down at the end of a long day and opened a streaming app, scrolling for something to watch… and scrolling… and scrolling… only to realize that half an hour has passed, and our pizza has gotten cold.
Well, Popverse has got a solution for you. Each month, we're going to suggest one movie per major streaming service. These movies will be curated on no other qualification other than the fact that they're simply worth watching. Hopefully, this list will provide enough recommendations that you'll never have to click aimlessly through a streamer's endless library again.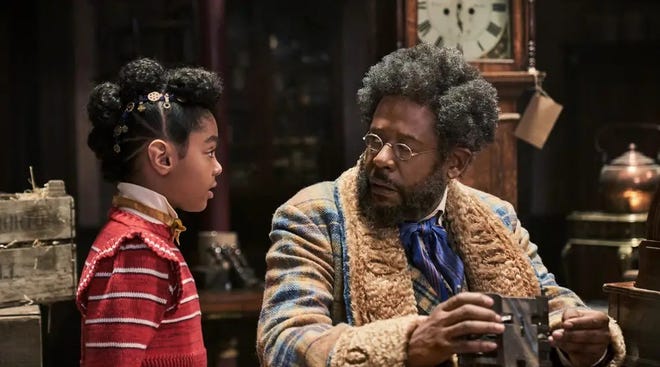 Genre: Christmas Movie
It is December, so we've got to have at least one Christmas movie on this list. Jingle Jangle stars Forest Whitaker, returning to his operatic roots with a classic Christmas musical. Jingle Jangle is a lovely warm movie about magic, loss, and starting over again. It features a nice performance from newcomer Madalen Mills, lots of snow, gorgeous costumes, and Keegan-Michael Key singing in a top hat. What else do you need?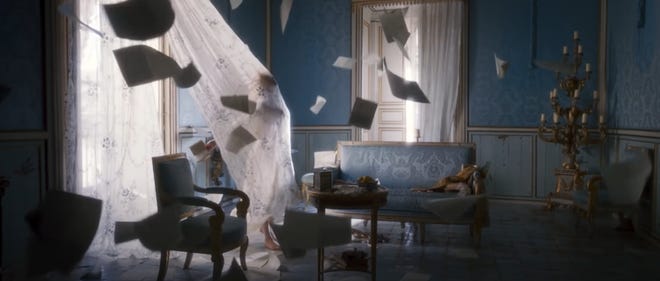 Genre: Romance/Period film
This Joe Wright-directed adaptation of Cyrano may not be perfect, but it does reach splendid heights. Peter Dinklage and Haley Bennett play the central romantic couple of Cyrano and Roxanne, and they breathe life and joy and sorrow into the old story. This romance is heightened by the musical numbers (mostly composed by The National, with a particularly gutting song by Glen Hansard) featuring grand choreography and swirling, beautiful period costumes.
And if you don't have Amazon Prime Video, Cyrano is also available on Blu-Ray/DVD.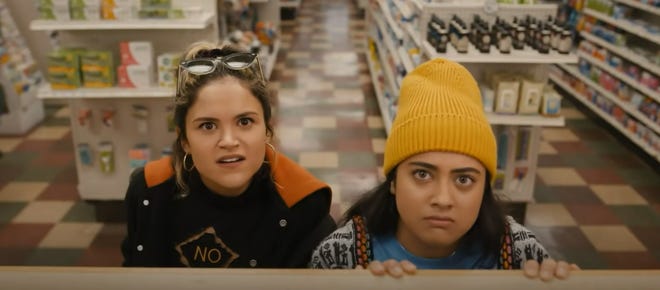 Genre: Comedy
Plan B is a classic 'one crazy day' movie, following two young women who set out on a road trip to find the nearest Planned Parenthood and get a much needed Plan B pill. This movie features two incredibly touching performances from Victoria Moroles and Kuhoo Verma, plenty of chaotic laugh out loud moments, and serves as a tribute to friendship and young womanhood, all the while existing within in the framework of a larger conversation of contraception access. (There is a hinted at relationship between a high school teacher and an 18-year-old graduated student that feels a bit off, though it is a minor part of the movie.)
Genre: Animated Superhero
Beloved Batman voice actor Kevin Conroy passed away last month. What better way to honor his legacy than to watch (or listen to) one of his greatest performances in Batman: Mask of the Phantasm? Mask of the Phantasm is a cult classic for Batman fans. Though it may feel a little slow to the contemporary enjoyer of animated superhero movies, there's a lot to love in this old movie—and it is one of Conroy's best.
And if you don't have HBO Max, Batman - Mask of the Phantasm is available on Blu-Ray/DVD.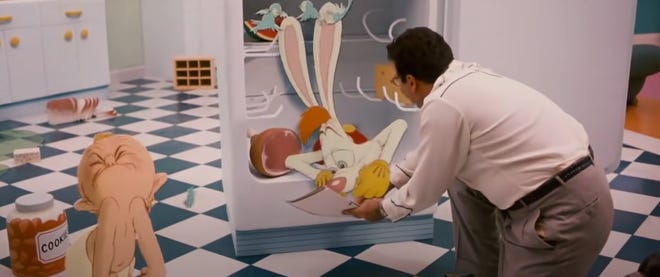 Genre: Comedy
Who Framed Roger Rabbit is one of Disney Studios' greatest technological wonders, and it still holds up today. The humor is great, the effects are incredible, and it's a wonderful testament to the magic that can be achieved by hand-drawn animation. If you want the good time to continue after finishing the movie, you can check out Who Censored Roger Rabbit, the book that the movie is based on. They're very different, but both are hilarious and worth your time.
And if you don't have Disney+, Who Framed Roger Rabbit is available on Blu-Ray/DVD.
Peacock: Nope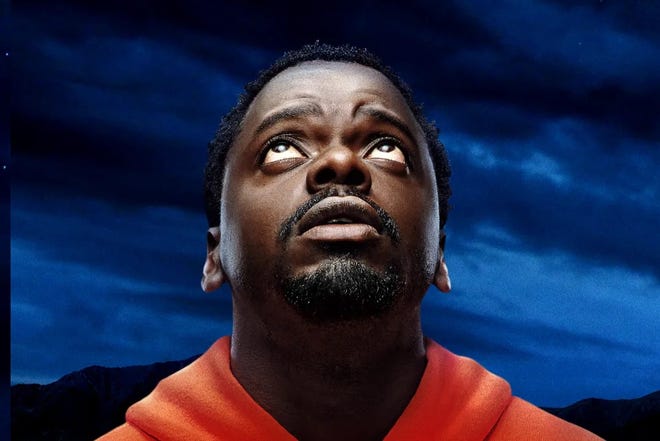 Genre: Horror
Jordan Peele's third foray into the world of horror stars Get Out's Daniel Kaluuya and Keke Palmer, two siblings who work as horse trainers. Nope delves into the idea of spectacle, what we treat as entertainment, and how quickly that can become exploitation. With a standout performance from Keke Palmer, Nope is one of the best movies of 2022. Make sure to catch it, now that it's streaming.
But if you don't have Peacock, Nope is available on Blu-Ray/DVD.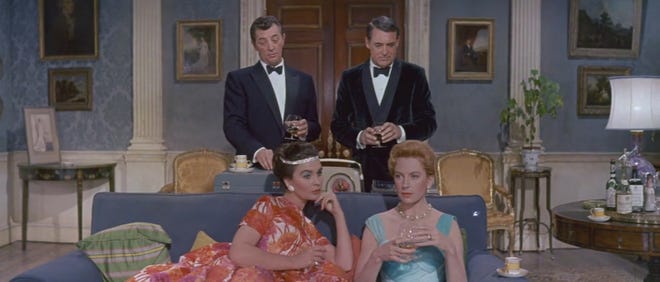 Genre: Comedy
The Grass is Greener is a criminally overlooked comedy featuring Hollywood icons Cary Grant, Deborah Kerr, Jean Simmons, and Robert Mitchum. The movie, though more than fifty years old, feels surpringly modern, as it pokes fun at marriage, affairs, and propriety. Plus, there's even a duel between Cary Grant and Robert Mitchum! At just a little over an hour and a half, The Grass is Greener is the perfect light comedy for when you don't want to deal with anything too complicated.
And if you don't have Kanopy, The Grass is Greener is available on Blu-Ray/DVD.
---
Upcoming movie release dates for Marvel, DC, and other superhero films
.