What to watch: Best Movies to stream in January 2023, one movie one streamer
Great movies to watch on streaming in January
We've all sat down at the end of a long day and opened a streaming app, scrolling for something to watch… and scrolling… and scrolling… only to realize that half an hour has passed, and our pizza has gotten cold.
Well, Popverse has got a solution for you.
Each month, we're going to suggest one movie per major streaming service. These movies will be curated on no other qualification other than the fact that they're simply worth watching. Hopefully, this list will provide enough recommendations that you'll never have to click aimlessly through a streamer's endless library again.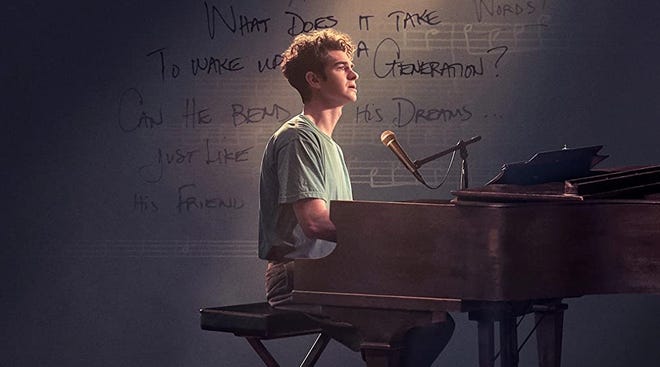 Genre: Musical/Drama
It probably didn't surprise anyone that Lin Manuel Miranda's directorial debut was a musical (and a musical that he himself had starred in a revival of). Tick, Tick... Boom! was originally an autobiographical show written by Jonathan Larson, creator of Rent. After his death, the show was adapted into an Off-Broadway musical, which was then adapted into this movie. Tick, Tick... Boom! is about Larson turning 30 and questioning his life path. This intimate musical film features a great performance from Andrew Garfield and really gets to the heart of what it feels like to be an artist.
What to watch on Amazon Prime Video: The Lost City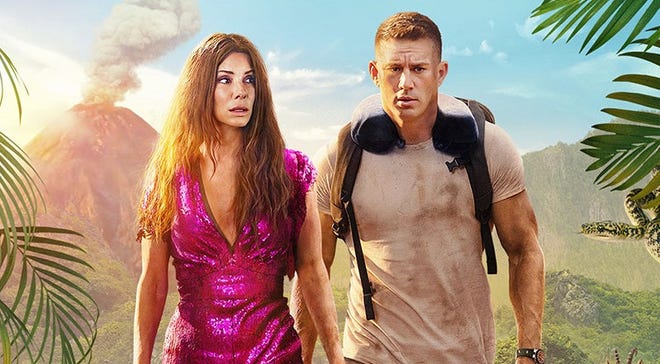 Genre: Romance/Comedy/Adventure
It's rare to get a good romantic comedy in this day and age, just as its equally rare to get a good adventure movie. The Lost City, starring Sandra Bullock and Channing Tatum is both. It's a wacky movie and sure, you've seen a lot of it before, but it's a fun time with some real heart (and even a bit of emotion) at its center. Plus, Bullock and Tatum have great chemistry, and Daniel Radcliffe gets a chance to really chew the scenery, which is a joy.
If you don't have Amazon Prime, The Lost City is available for rent and purchase.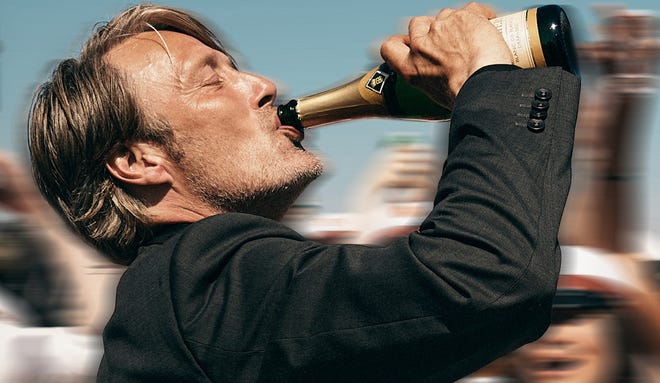 Genre: Drama
Mads Mikkelsen is always great. But Mikkelsen is particularly stunning in the Danish film Another Round, which follows four male middle aged teachers as they embark on an 'experiment' of staying buzzed all the time in an attempt to be more creative and relaxed. The movie is a stunning portrait of masculinity, aging, drinking culture, and breaking stagnancy.
If you don't have Hulu, Another Round is available for rent and purchase.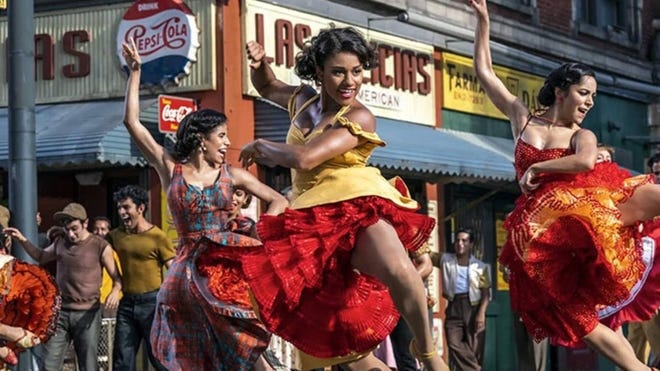 Genre: Musical/Drama
Yes, there are two musicals on this list, but somehow the winter always seems like a good time to watch musicals (maybe because they're always released near Christmas?). Now here we've got Steven Spielberg's adaptation of West Side Story, not a musical I particularly love. And yet.
With West Side Story, Spielberg has brought out his greatest skills and instincts to breathe life into a story everyone thought they already knew (and knew even before that). Plus, there are two standout performances from Ariana DeBose (who won an Academy Award for her performance) and Mike Faist.
If you don't have HBO Max, West Side Story is available for rent and purchase.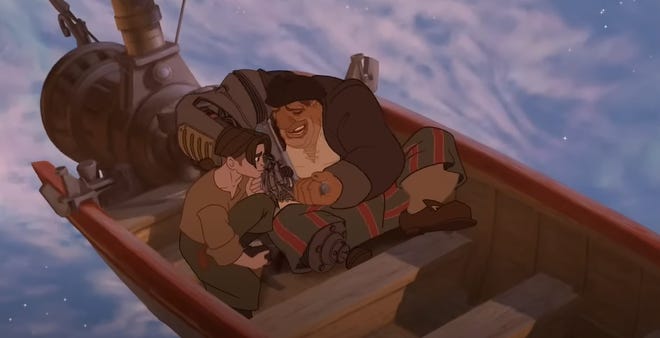 Genre: Animation/Adventure
Treasure Planet just hit a big 20-year anniversary, and it got a small amount of buzz on social media. Disney's sci-fi adaptation of Treasure Island didn't do well at the box office, but it was wildly influential on my personal taste. It's a bit edgier than most of Disney's animated fare, and it has more than one (again for Disney rare) heartwrenching moment. If you like slightly off-beat adventure movies, this is for you.
If you don't have Disney+, Treasure Planet is available for rent and purchase.
What to watch on Peacock: Ip Man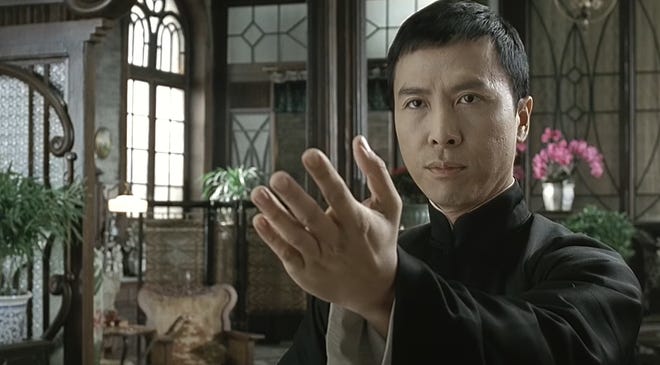 Genre: Martial Arts
Ip Man is a dramatization of the life of a famous Wing Chun master (best known for being Bruce Lee's teacher) set in Foshan during the Sino-Japanese War. Donnie Yen as Ip Man is excellent, both in acting and in action. The fight scenes are incredible, though quite dramatized (the movie is very dramatic, and that's what makes it good!).
Yes, you will leave the movie thinking that Wing Chun is the greatest form of martial arts, despite not knowing all that much about it. No, the sequels are not 'good.'
If you don't have Peacock, Ip Man is available for rent and purchase.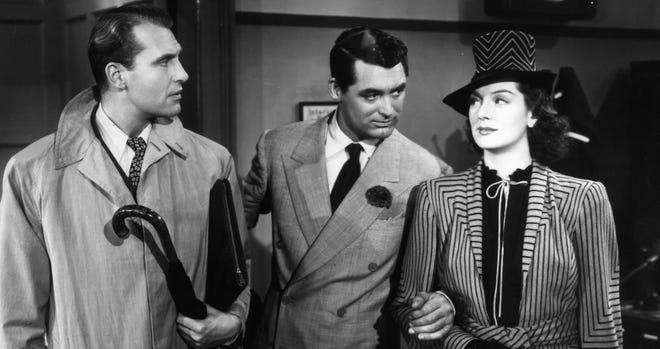 Genre: Comedy
Is His Girl Friday the best comedy ever written? Many people seem to think so, and I'm inclined to agree with them. An adaptation of Ben Hecht and Charles MacArthur's play The Front Page, swapping out the male protagonist with a female lead instead, His Girl Friday is also one of the great movies about journalism (though the ethics of it are pretty murky) and what it means to love it.
Cary Grant and Rosalind Russell have great chemistry all the while pattering so fast that they broke the record for speed of dialogue. But they're also absolutely hilarious together, as Rosalind Russell's character Hildy tries to leave journalism behind and get married while both her ex-husband (Grant) and journalism keep tugging her back into the fray. (Heads up, there is a plot premise that is definitely rooted in racism, though it's mentioned once and not again.)
If you don't have Kanopy, His Girl Friday is available for rent and purchase.
---
If that's not enough, make sure you've watched all of Popverse's favorite movies of 2022.