Who Watches the Webcomics?
With more traditional comic book publishers entering the webcomics market, it's time to ask: what's the state of webcomics?
Over the last few years, Marvel Comics, Archie Comics, DC Comics, and other comic publishers have struck deals with WEBTOON to collaborate to produce original content for the platform. In other cases, Tapas and WEBTOON have partnered with publishers like Scholastic, the world's largest publisher and distributor of children's books, to bring content that was originally published online to print.
When these partnerships happen, are these original digital stories for WEBTOON readers coming to big comics, or are the stories for print readers coming to WEBTOON? Why are Archie Comics, DC Comics, and other publishers beginning to aggressively enter the scrolling comics that read top to bottom market? What role do digital comics play in attracting audiences to comic shops and onscreen universes? Most importantly: What's the state of webcomics?
Webcomics before 2000: The dream is alive in the '90s
Webcomics are not new. They actually pre-date the World Wide Web, long popular with alternative fandoms like furries. According to Shaenon Garrity's 'History of Webcomics,' Eric Millikin's Wizard of Oz parody, Witches in Stitches, was the first webcomic ever published. Millikin started publishing the series on CompuServe in 1985, a distribution method that allowed him to bypass censorship (however, copies of the series are now hard to find because lawsuits eventually led him to take it down). Starting in 1991, Hans Bjordahl's Where the Buffalo Roam billed itself as "The Internet's First Comic Strip;" while that's not entirely true, it was the first regularly updated online comic. Two years later, David Farley published what is considered the first official comic posted on the Web, Doctor Fun, which ran until 2006, around the same time webcomics took off.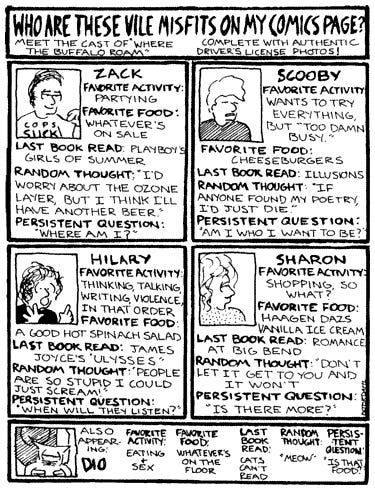 Early webcomics followed traditional formats of print comics and do not resemble many of today's digital comics (although some creators still post full-page spreads via their websites). In the '80s and '90s, cellphone and tablet technology didn't support the same software it can now, so digital comic fans had to get their fix on websites dedicated to posting comic book pages online. So instead, these early webcomics resembled gag strips or single comic pages and were often drawn, scanned, and uploaded to the internet, then posted on a dedicated website that the creator updated regularly.
In the early days, even the Big Two, a.k.a. Marvel and DC, entered the webcomics arena. In 1996, Marvel experimented with 'CyberComics,' original stories presented with a mix of animation and sound effects (years later, in 2007, DC announced its own webcomics imprint, Zuda Comics). Marvel ran these monthly for four years but never found a way to make any money. The Eisner-nominated author Sean Kleefeld of Bloomsbury Comics Studies: Webcomics writes, "While these CyberComics COULD have been used to direct readers to buy the printed ones, it was in fact the printed comics that were used more heavily to drive readers to the webcomics! Gambit #12 made direct reference to the Gambit: The Hunt for the Tomorrow Stone CyberComic, and I recall quite a debate among the Marvel Chronology Project board of directors on how, or even if, we should handle presenting that new twist to continuity."
Today, while some creators still choose to post their comics via a personal website, many are now opting to use Tapas, WEBTOON, and other top-to-bottom platforms that make it easier for independent creators to monetize their creations (at least in theory).
Webcomics after 2004: from page clickers to page-turners to page scrollers
Now, let us fast forward ten years after the first comic was published online to when the WEBTOON app debuted in Korea in 2004, a decade before its rollout in the US. In contrast to traditional comic strips, which are read horizontally from panel to panel, WEBTOON allows readers to scroll vertically through comics. The vertical format relies on imagery and uses little dialogue, making the comics quick to read. It appeals to many fans who read comics during their subway commutes and work breaks. From anecdotal experience, I would also argue that one of the biggest benefits of WEBTOON is that all the content is free.
Business Insider reported a typical millennial earns $49,000 a year (and if you're a marginalized person, that number is lower). To put that number in perspective, a single person qualifies for government assistance and housing benefits with an income of $72,900 in San Diego County (ya know, where the world-famous San Diego International Comic-Con takes place?). That means that, in a wealthy part of the US, there is a significant potential customer base of comic book fans that just don't have the money to spend at a comic book shop. But these previously unreached fans can afford to read a free WEBTOON (and will probably support a favorite artist when they can).
The platform's business model gives readers free access to weekly updates of new comics, but readers who want to read ahead can buy coins to access early issues via the WEBTOON Fast Pass program, which helps creators monetize their comics. For example, a webcomic may debut with the five episodes completed, but the creator will only make three free episodes available to readers immediately so that their fans will have to pay for early access to the two additional episodes (eventually, all episodes are released but some people don't like to wait).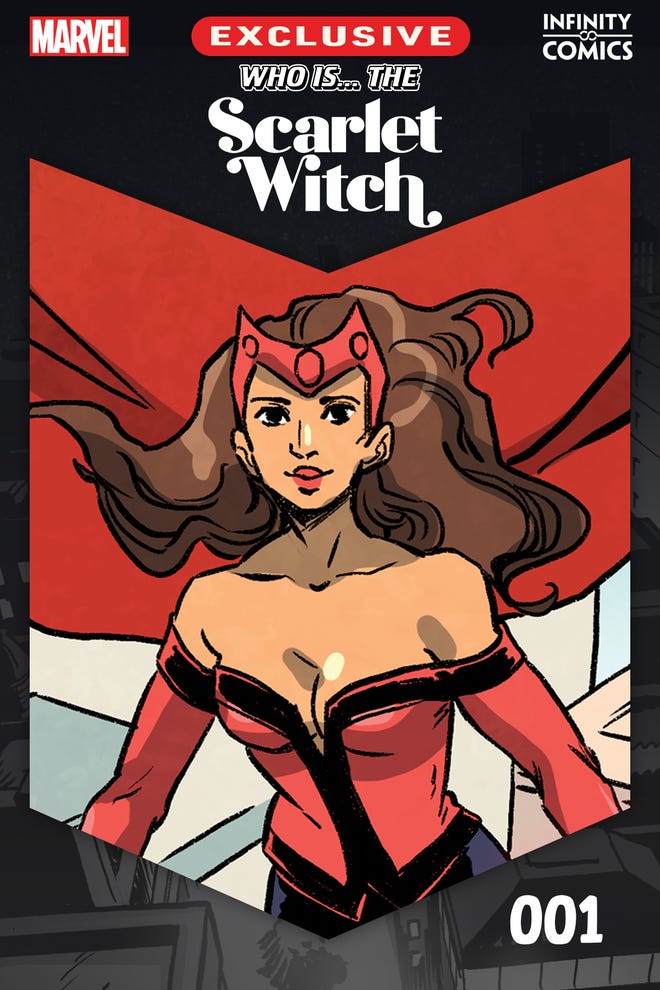 Additionally, since all content uploaded by creators to WEBTOON is owned by its creators, the company launched an ad-sharing program in 2018 that allows creators to generate income without making their content exclusive to WEBTOON. As for the content posted in collaboration with companies like Archie and DC, and other brands, it's unclear how the economics of the ad-sharing system work for the WEBTOON creators who are creating the original stories using the pre-existing intellectual property. (I reached out to both WEBTOON and DC for clarification about the ad sharing program for this piece, but did not get a response.)
While WEBTOON has been popular for a long time, the app's readership numbers recently boomed, coinciding with lifestyle changes due to the COVID-19 pandemic. In 2019, WEBTOON attracted 55 million global visitors monthly, according to a WEBTOON spokesperson in Publishers Weekly. By 2021, a Forbes article stated that the app's readership numbers had increased to 72 million active users (14 million in the US), posting revenues of $100 million per month. Only a year later, the platform is reporting that it has 82 million monthly users.
Another app that offers vertical scroll webcomics is Tapas, founded in 2012. Like WEBTOON, the company has announced impressive growth and plans to partner with traditional print publishers like Scholastic. However, Tapas.io is still less popular with comic readers. In 2021, Publishers Weekly reported, "In the last year, the privately-held company announced it had reached 100 million episode-unlocks (paid content transactions) and saw total 2020 payments to Tapas creators rise to $14 million. Though the company does not make its financial data public, Tapas announced a 5x revenue increase in the 12 months between October 2019 and October 2020. One particularly active period saw users spend $100,000 on content in a single day (the average is typically $50,000-$70,000). Numbers like those made Tapas the #3 top grossing comics app on Android and the #9 top grossing book app on IoS by revenue in 2020."
As for other competitors, it's harder to find comparative data. Since Amazon acquired ComiXology in 2014, the app has been installed by 7 million Google Play and Apple Store users, according to an article published by Business Insider before Kindle and ComiXology merged. According to download statistics from SensorTower, Marvel Unlimited was downloaded by 270,000 Google Play and Apple Store users in July 2022, compared to ComiXology's 70,000 total and Kindle's 2 million total for July 2022.
It appears WEBTOON's claim that it is the most prominent digital comics platform today is indeed accurate, with an audience that skews young (ages 14 – 24) and female (about 70%), and that translates into big money (teen girls are big spenders). Recently, George Gene Gustines and Matt Stevens argued in the New York Times that the explosion of webcomics is driven by a young, female audience whom the industry has long been overlooked. Because these demographics differ significantly from the audience for printed periodical comics in the US, it's the perfect opportunity to attract an audience that comics have a tough time wooing (except for Archie, who has been attracting a teen girl audience since the '50s).
Based on WEBTOON's readership numbers alone, it's clear that global webcomics are a booming market among readers who traditionally don't spend as much on print comics but who spend money on other forms of entertainment, like teen girls. Indeed, August 2021's Webcomics Market Size, Share, and COVID-19 Impact Analysis and Regional Forecast projected that the global webcomics market will grow from $7.36 billion in 2021 to $11.12 billion in 2028 at a compound annual growth rate of 6.1% in the forecast period. (So far, the forecast is holding, with WEBTOON alone grossing $900 million in on-platform sales in 2021, up from $656 million in 2020.)
The recent forecast numbers for the webcomics market have (re-proven?) to comic and book publishers that it's worth jumping on the digital bandwagon while simultaneously showing there is a demand for webcomics to be sold in print editions (although I would argue the years of creators monetizing their online success on platforms like WEBTOON and Tapas on Kickstarter already demonstrated the market potential of these stories).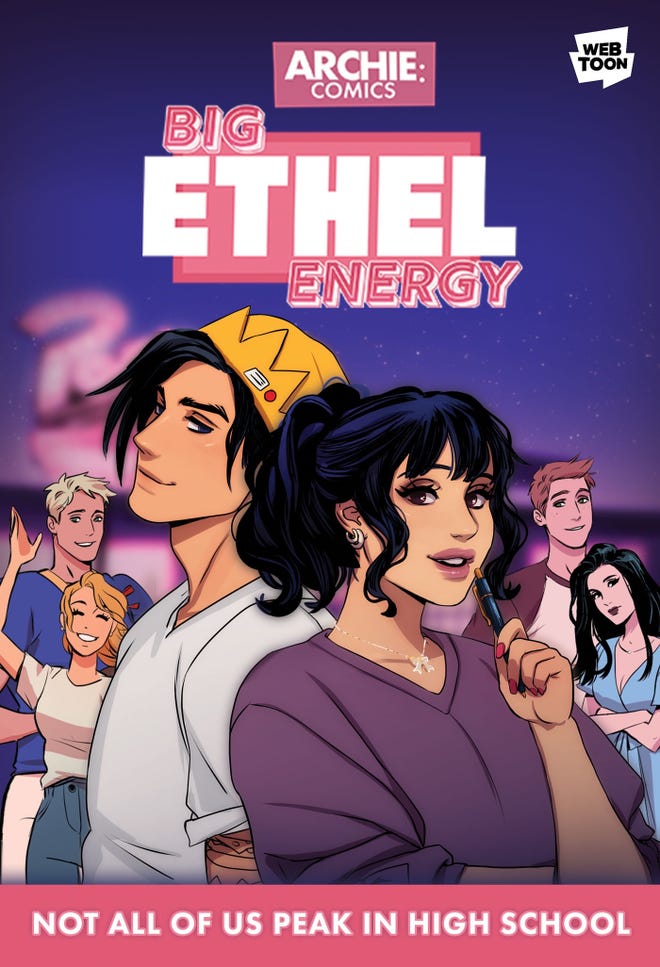 In recent years, WEBTOON announced a deal with Image Comics and Top Cow Productions to produce Cyberforce and Linda Šejić's Punderworld, expanding WEBTOON's efforts in creating print comics. And in 2020, Scholastic announced that it would be publishing The Kao's Magical Boy in partnership with Studio Tapas in a graphic novel format.
WEBTOON CEO Junkoo Kim told Forbes that a benefit of larger publishers tapping into the K-comics is that it consists of a "mostly younger audience" that allows DC and Archie to "reach mobile-generation readers in this new format." However, the growth of the global webcomics market is restricted by the market presence of traditional comic books, with Publisher Weekly stating in 2020 that the North American comic book is estimated to generate a revenue of $355 million. In contrast, digital comics only generated $90 million. However, estimates of post-pandemic sales numbers show that the digital webcomics market has about doubled, with digital sales totaling $170 million in 2021. For companies like Marvel, DC, and Archie, the market competition between digital and print is minimized because the free webcomics serve as an introduction to the publishers' paper comics or cinematic universe experiences and vice versa, with the cinematic universe fans encouraged to find and purchase online content about their favorite characters.
For the comic book industry, anyone with access to a phone or internet is a potential fan, and with the rising inclination toward the adoption of digital technology only expected to increase, future market demand for webcomics is also expected to increase. With more readers discovering comics on their smart devices, traditional comic book publishers want to attract online-only readers and convert them into dedicated floppy fans. And that's exactly what is happening in the world of digital comics, as publishers increase their content offerings in the digital and webcomics realm (and let's not forget, in the last year, Archie Comics has also entered the webcomics ring with Bite-Sized Archie and Big Ethel Energy).
For example, in September 2021, WEBTOON and DC Comics announced a collaboration: DC Comics would create an all-new Bat-Family story for the WEBTOON platform, Batman: Wayne Family Adventures. The slice-of-life comic about Bruce Wayne and his group of superhero children debuted new episodes weekly. The series was popular enough for a live-action adaptation to be announced in October 2021. Several months later, three more DC storylines were unveiled on WEBTOON: Vixen: NYC, Red Hood: Outlaws by Patrick R. Young and Nico Bascuñán, and Zatanna and the Ripper by Sarah Dealy and Syro.
Marvel Entertainment's 'comics that read top to bottom' journey actually began in 2014. Marvel's licensed WEBTOON, Young Hoon Ko's Avengers: Electric Rain, an original Korean manhwa-style serialized webcomic produced by Disney Korea and Korean webportal Daum, debuted in 2014 (that year, Electric Rain was just one of many projects Marvel had licensed for Asian audiences). The series introduced a new character that most Marvel fans are familiar with today, Ami Han, a.k.a. White Fox, the last kumiho (구미호), a nine-tailed fox of Korean legend. White Fox was brought into main continuity through Contest of Champions the same year that she debuted in the Korean web series.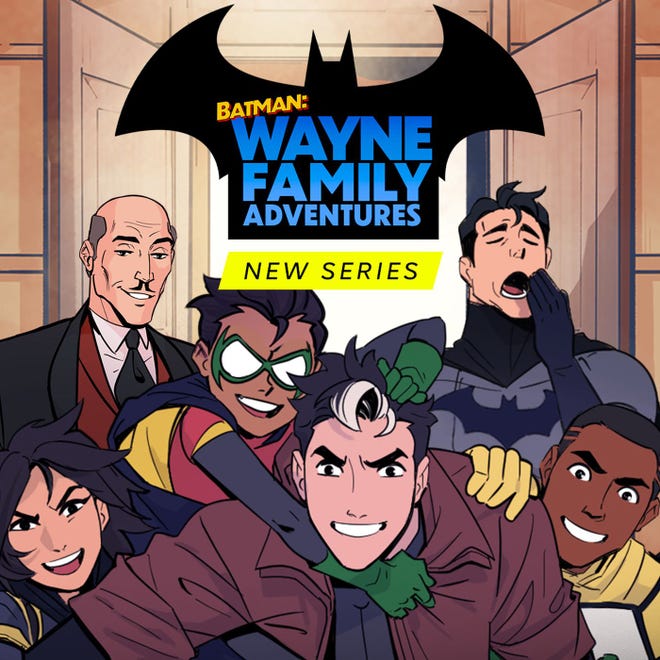 A year later, in 2015, George Gene Gustines reported that WEBTOON had partnered with Stan Lee, then with POW! (Purveyors of Wonder) Entertainment, to promote WEBTOON's big push into the US market. Stan, 92 at the time, was to help decide the winner of a contest to find a new superhero series and would give the victor(s) advice on developing their intellectual property. And while I must admit that I am unclear about this, I believe that the WEBTOON series that resulted from this challenge was Backchannel, co-written by Lee and Tom Akel, with art by Andie Tong. The series was brought back when Lee passed away in 2019.
Years after first partnering with Marvel and Lee, WEBTOON once again announced a collaboration with the House of Ideas. The two companies partnered to bring fans Eternals: The 500 War, which launched on MU before WEBTOON. Around that time, and around the same time that DC announced its collaboration with WEBTOON, Marvel unveiled its updated Infinity Comics feature.
The popularity of the most recent attempts by DC and Marvel to create comics in the scrolling format demonstrates that traditional publishers are beginning to recognize how to attract a teen girl readership and online audiences. And I guess that once, for example, DC has created a new fan with Vixen: NYC by Jasmine Walls and Manou Azumi, that fan will eventually wander into a comic book shop with CONFIDENCE (and hopefully, they will wander into a female-friendly and inclusive comic shop that encourages them to remain a lifelong fan).
In my personal experience volunteering at cons, working at a comic shop, and talking to Disney fans, many younger readers are introduced to characters through new DC and Marvel stories on WEBTOON or Marvel Unlimited, who then go on to enter the world of print comics when they are eager to go on more adventures with a new pal.
---
Tapas Media's ECCC '22 panel showcased the strength of webcomics (and the size of webcomics fandom, too)