Why You're Missing Out If You Haven't Watched Hilda on Netflix
It's adorable, there are fun adventures, magic, and friendship. What more could you ask for?
In 2018, Netflix released a delightful little show called Hilda. It's an animated show that follows the title character of Hilda, an adventurous young girl with blue hair, and how she maneuvers situations both very natural and very supernatural. On the surface one might think this was just an adorable looking children's British cartoon, perhaps invoking thoughts of say, Peppa Pig. Oh, no. Hilda goes so much deeper, pushing its humor, themes, and scariest moments into the realm for young adults.
So if you are a spooky little ghost, or part-time teen witch, I'm going to tell you exactly why you've been missing out.
1. Hilda Has Breathtaking Animation
Now, I'm no artist, but I know what pretty is when I see it. The style is effortless and so comfortable to watch, yet breathtaking at moments. The story takes you to places you would never have thought of and the animation makes the fantasy alive and real. Whether it's day or night, in underground tunnels or to the tops of the tallest trees, the locations show you the gorgeous and haunting world from every angle.
2. Cartoons Aren't Just For Kids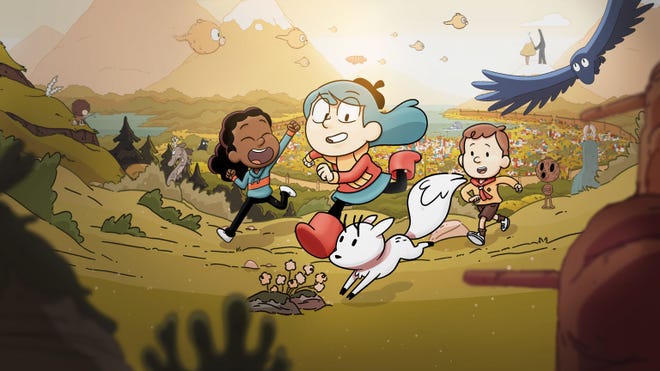 Okay, I know what you're thinking. "Aren't cartoons for children?" To which I politely respond with, "No, you beautiful dummy." Some of the most exciting examples of well-constructed story-telling that we've seen in the last decade have been animated. Just think of shows like Steven Universe, She-Ra, Over the Garden Wall, and Gravity Falls. Hilda is on par with these shows, but I will say it's still British, which means someone wrote this with a hot cup of tea. So while it's similar, it's still a show that looks at the horizon and takes a deep breath every so often. So if you like entertaining, short episodes packed with catchy music and amazing voice actors, look no further.
Not to mention that the character Hilda is voiced by Bella Ramsey, more famously known from her role in HBO's Game of Thrones where she played Lyanna Mormont, everyone's favorite badass noblewoman. She was the mood of 2019.
3. The Characters are Truly Adorable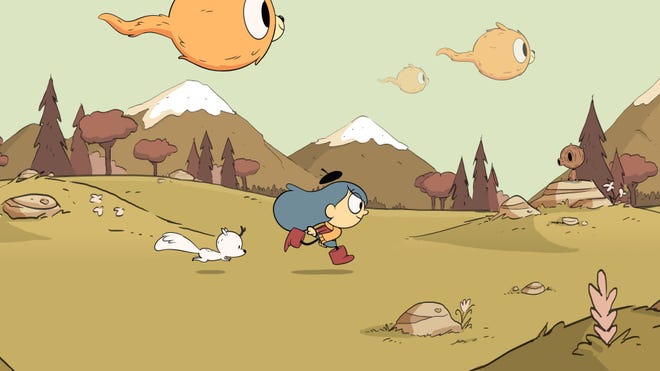 Yes, there's action. Yes, there are monsters. But, BUT, you might also like to see something adorable and inexplicably cute. Yeah, me too. There are these fluffy, flying dogs called Woofs that seem to always be traveling in the distance. Tiny elves and their even tinier kittens.
And if you needed anymore reasons, two words: Deer Fox. Her faithful companion is a little DEER FOX, named TWIG. I mean, c'mon. I want six and I'll name each one after a type of tree… anyway, I digress.
4. Hilda Has A Powerful Message Hidden in a Fun Story
There are so many funny moments and characters that are ever-present and speak for themselves, but something that caught me off guard was messages so cleverly explained and that I wasn't expecting. The story changes from episode to episode covering some natural struggles like having to move your home, or fighting with your friends that don't just reset on the next chapter. After two giants accidentally smash their home as they leave, the Mum says, "They haven't even realized what they've done," while she herself has her foot in the home of an elf, a creature even smaller. It asks viewers to have perspective, to be more aware to those around you, and to break the cycle.
5. There's a Magical World to Get Lost In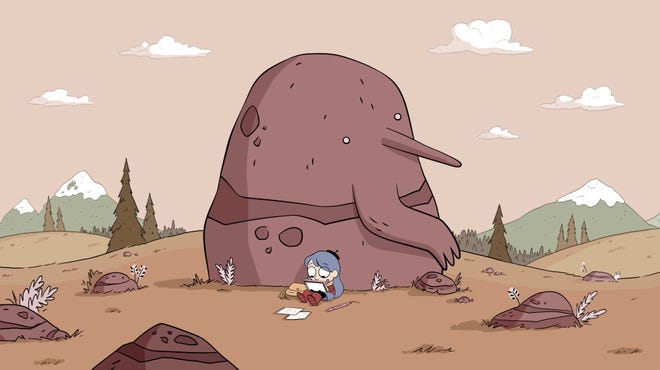 Out of everything this show has going for it, my favorite thing is still all the fun magic and supernatural elements that fuel the plot. From kleptomaniac ghosts, a dragon in hiding, a clique that can penetrate your nightmares, to actual spell books found in a lost area of the library, the magic makes the world a fantasy in which I would love to live. The adventures are different every time and they rely on their friendships and knowledge to help them solve the mysteries. What more could you ask for?
Season 2 of Hilda will be released on Netflix in the Winter of 2020. Now is the perfect time to catch up and be ready for the next chapter. So go binge, I know you want to. Plus, make sure to check out the Hilda NYCC x MCM Metaverse panel to learn more behind the scenes details!