WildCATS, Stormwatch, and more are back for DC's Wildstorm revival this November
Oh, and there's more classic Batman/Spawn coming than we knew, as well.
Break out your pogs and dust off your copy of the Singles soundtrack . DC is headed back to the '90s in a big way this November, with a Wildstorm revival sure to thrill everyone who grew up reading Image Comics in their first decade.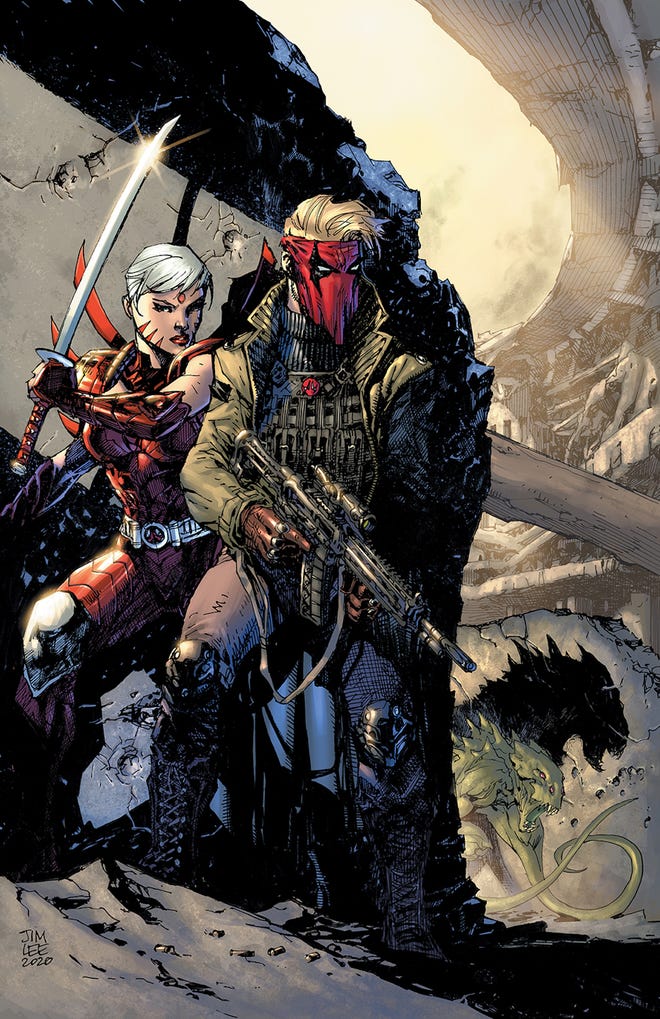 The revival of Wildstorm – the line of comics created by DC CCO and publisher Jim Lee when he was an Image founder back in 1992 – is a three-pronged effort, with a new ongoing series, miniseries, and one-shot special all debuting in the same month and spotlighting different elements of the universe that brought everything from the Authority to Gen 13 into our lives.
First up is the Wildstorm 30th Anniversary Special, a 96-page issue that both reprints material by Jim Lee, J. Scott Campbell, and more from the hard-to-find Wildstorm 25th Anniversary hardcover for the first time and features all-new material from Joshua Williamson, Matthew Rosenberg, and others. Featuring a cover by Jim Lee, the Wildstorm 30th Anniversary Special will be released November 29.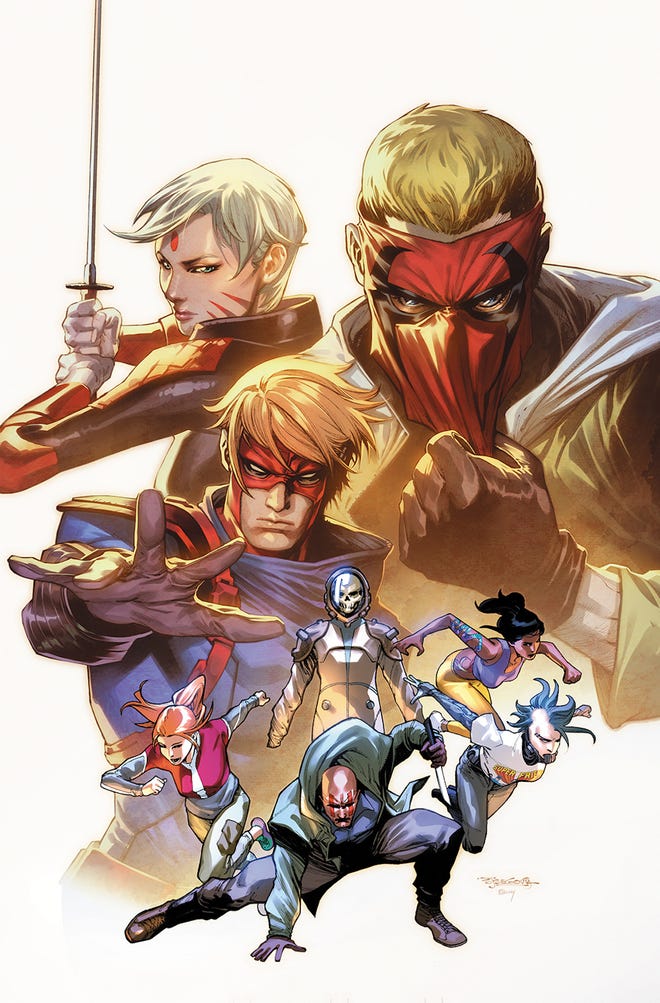 Rosenberg is staying in the Wildstorm corner of things as the writer of the new ongoing WildCATs series, which will be drawn by Stephen Segovia. Set in the DC Universe and spinning out of Grifter's recent appearance in the Batman title, the new series will see Cole Cash hired by the HALO Corporation to work with a group of individuals with unique abilities to make the world a better place – even if it means killing some people to ensure that happens. It's the first ongoing series for the WildCATs in more than a decade, and one that's going to immediately plunge them headfirst into the DCU in a big way; DC has already let it slip that the second issue sees the team go up against the Court of Owls from Batman mythology. The series launches November 8.
The final project as part of this new wave of launches is a four-issue miniseries that again pits some of Wildstorm's finest against the mainstays of the DCU, with Waller vs. Wildstorm – written by Evan Narcisse and Spencer Ackerman, with art from Eric Battle – looking back in time to tell a story of a clash between Stormwatch and a young Amanda Waller back in the '80s. Featuring a cover from Rorschach artist Jorge Fornes, the DC Black Label bannered Waller vs. Wildstorm #1 will hit shelves November 15.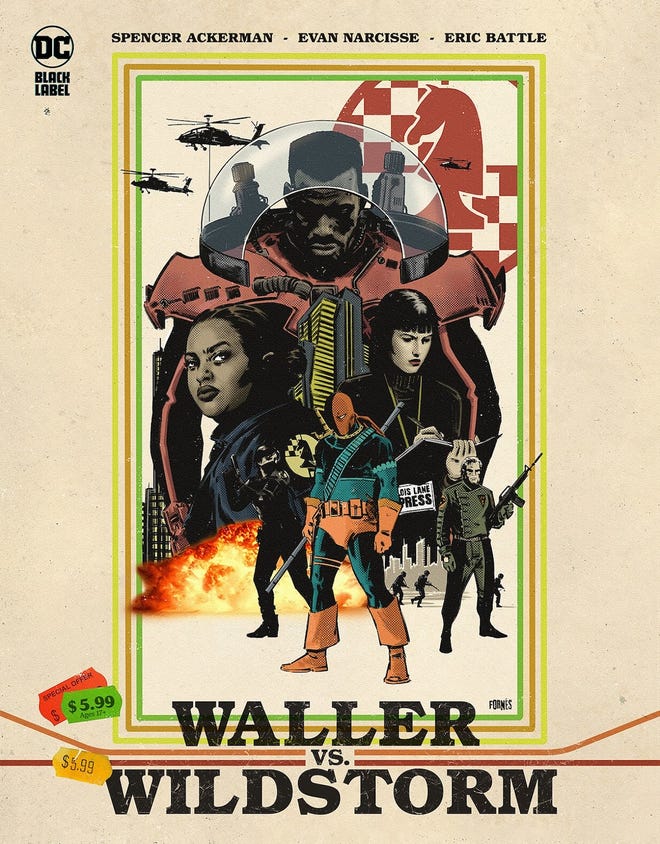 As if that wasn't enough 1990s nostalgia for one month, DC is going even harder; there will be 15 '90s-themed variant covers across DC's entire line in November, as well as the previously announced reprint of Batman/Spawn: War Devil #1 unveiled at San Diego Comic-Con this year… except with a twist. Instead of merely printing DC's ''90s crossover featuring the two characters, the company will be releasing the newly-upgraded Batman/Spawn: The Classic Collection that includes War Devil as well as Todd McFarlane and Frank Miller's Image Comics release Spawn/Batman #1. The cover for that collected edition will come from Greg Capullo and McFarlane, with the book released on November 15.
More information about all of these projects will be released closer to their publication.
---
What's that? You'd forgotten that Batman and Spawn were crossing over again? Sounds like you need to check out our report from SDCC last month just to make sure you're up to date with everything that's happening.