Diana & Me: a personal essay by Wonder Woman voice actor Susan Eisenberg
The iconic voice of Wonder Woman in the Justice League and Justice League Unlimited explains who Wonder Woman is, in her own words
In 2000 my life changed in a wondrous way. I booked a job voicing Wonder Woman, AKA Diana Prince, in a new animated series called Justice League. I had first auditioned for the part at my agent's office, and then got a callback at Warner Bros. with the legendary writer, artist, creator, Bruce Timm and the equally legendary casting and voice director, Andrea Romano. It was there that Andrea gave me insight into Diana's iconic roles as both a princess AND a warrior. She was layered, complicated, and had a worldview unlike any of the other Justice League heroes. I had to convey her strength and vulnerability in every word and every scene. Bruce showed me his sketch of Wonder Woman to help me "see" the character. My inner princess and warrior were unlocked that day, and on the way home, I felt I'd succeeded. Several weeks later, I got the call that I'd booked the job and I was over the moon. Thank Hera!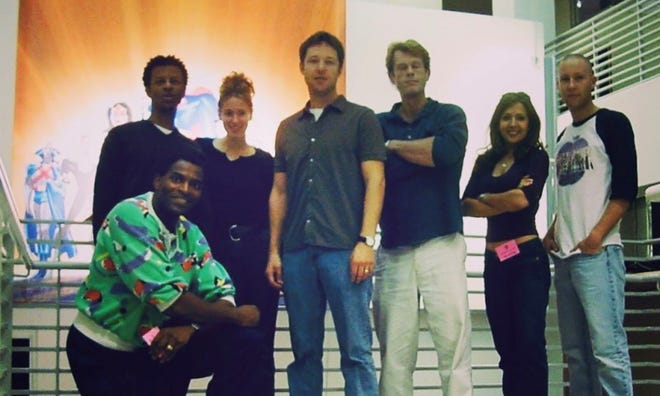 My childhood didn't include many cartoons or comic books. Sure I had read a few Archie and Richie Rich comics. And I loved, and still love, Scooby Doo and Peanuts. But my primary fandom revolved around daytime soaps. Now, cut to many years later, and I'm voicing a pop culture icon, a superhero, who not only stands toe-to-toe with the likes of Superman and Batman, but is their equal in every way! Beyond that, I had never been a series regular on an animated TV show before! To say I was nervous when I started working on Justice League would be a huge understatement. I was terrified and very intimidated! My castmates were heavy hitters. Some were already well known for their on-camera and voiceover work. I felt like a newbie who didn't quite belong in the room. Diana and I were about to start a new adventure where we both felt like outsiders. Hera, Help Us!
To say I was nervous when I started working on Justice League would be a huge understatement.
Being a part of the Justice League was like a dream in many ways. From the moment I parked my car at the Sherman Oaks Galleria where we recorded, I'd feel butterflies fluttering away in my stomach. I'd walk into the Warner Bros. Animation Building and look up at the giant Justice League poster hanging from the ceiling, and I'd feel giddy. Not only was I part of this exciting and highly anticipated new project, but I was being trusted to voice the Amazon Goddess from Themyscira! Then, I'd enter the recording studio and see our stellar cast and a bevy of very famous guest stars! Is that Ed 'Lou Grant' Asner? Wait, Alfred Molina is sitting next to me, AND Susan Sullivan is voicing Hippolyta?! O M G, there's Mark, Star Wars, Hamill!! Hello, Mother.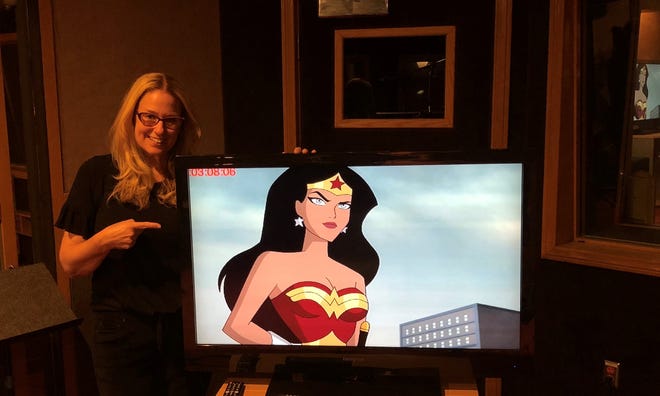 All our Justice League recording sessions started with a rehearsal. Typically, the entire cast, along with Andrea and Bruce, would sit together in the booth and read through the script. Andrea would contextualize it, meaning she'd remind us where we were and what we were doing in the scenes. Were we in battle and raising our voices? Or were we in the Watchtower feeling blue and humming a tune? Then we'd record the episode, take a short break, and come back for pick-up lines that needed to be re-recorded. People often ask if we improvised any scenes, and the answer is no. If you're lucky enough to have your dialogue written by Dwayne McDuffie, Stan Berkowitz, Rich Fogel, JM DeMatteis, and Paul Dini, to name a few, you stick to the script! Thank the Gods!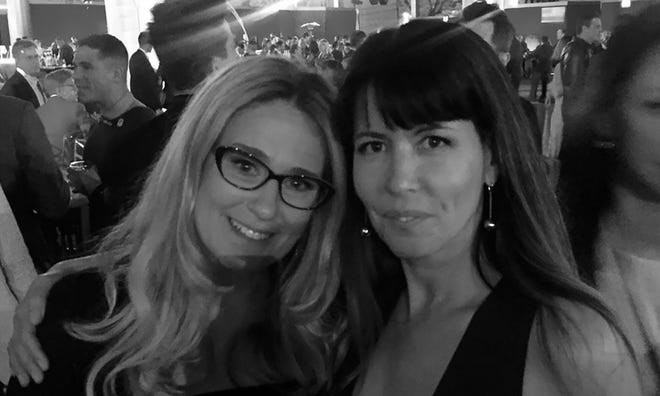 When Justice League premiered on Cartoon Network in 2001, social media didn't exist; so while I knew we had been part of something special, I didn't fully grasp the connection the fans had with the show. It wasn't until I started attending comic conventions and using social media that I learned many of the fans had discovered Wonder Woman, Green Lantern, Hawkgirl, Superman, Batman, the Flash, and Martian Manhunter for the first time watching Justice League, and their connection to the show and its characters was deeply personal. I felt, and still feel, honored that so many Wonder Woman fans have shared what Diana has meant to them through the years - the comfort and inspiration she has provided during difficult or challenging times, and the impact her groundbreaking arrival in comics, cartoons, live action TV shows, and movies has had on them. And perhaps most touchingly of all was being told how important, and even vital at times, the show and its many characters were for many fans during their childhoods. How often they provided solace and companionship for an audience growing up along side it. And how when that audience did grow up, they introduced their children - a new generation of fans - to the Justice League and Justice League Unlimited! It's time travel. It's complicated.
[Wonder Woman] has influenced and inspired me in ways big and small to live with integrity, conviction, compassion, and hope.
It's been 22 years since I booked the role of Wonder Woman, and voicing her in Justice League and Justice League Unlimited has been the greatest gift of my professional life. She has influenced and inspired me in ways big and small to live with integrity, conviction, compassion, and hope. Because of my long association with the character, I've been given innumerable opportunities to voice her in video games, animated features, shorts, and even a ride at an amusement park! I have met and worked with the most talented actors, directors, writers, artists, and composers in animation, games, and comics, and crossed paths with wonderful women like Lynda Carter, Gal Gadot, and Patty Jenkins. And most importantly, I've had the great good fortune of developing a bond with her fans, who have embraced and supported me throughout this journey. I've seen their smiles and tears, heard their giggles and gasps, and I am forever grateful for each and every one of them! I am Diana, Princess of the Amazons.
---
If you're in the mood for great DC stories, check out Popverse's recommended guide to the best DC Comics stories of all time.